Sequel Bits: 'Star Trek Beyond,' 'Transformers 5,' 'Dredd 2,' 'Mechanic: Resurrection'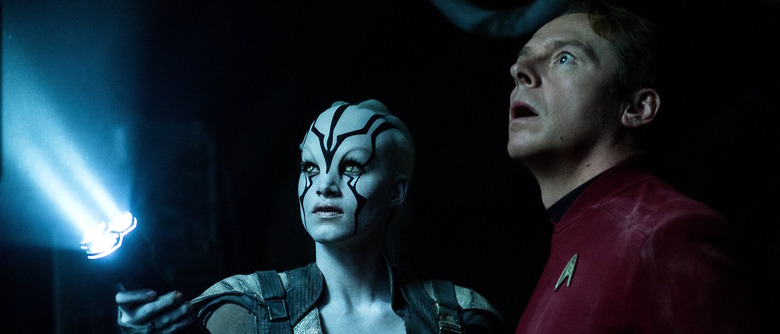 In today's edition of Sequel Bits:
Simon Pegg and Justin Lin discuss Star Trek Beyond.
Yes, Karl Urban is still down for Dredd 2.
Jerrod Carmichael joins the cast of Transformers 5.
The first image from Mechanic: Resurrection is unleashed.
HBO reveals a new trailer for Ballers season 2.
Empire caught up with Star Trek Beyond star and co-writer Simon Pegg and managed to squeeze a few interesting story details out of him. The film picks up two years into the Enterprise's five-year deep space exploration mission ("These are the voyages...") and Captain Kirk and the crew have "come to rest at a Federation outpost, a sort of diplomatic hub." Unfortunately, their much-needed break is interrupted by Idris Elba's villainous Krall, who has a bone to pick with the Federation and its representatives. When asked about what theme drives the film, Pegg responded with "What's the point of it all? We're gathering a great community within the galaxy, but to what end? What does it all mean?" Director Justin Lin added to this sentiment, saying:
This is the 50th anniversary. I felt like it was important to really deconstruct the idea of Star Trek, the idea of the Federation and why it's special. We'll really be poking at a lot of different things.
Since my personal favorite Trek series, Star Trek: Deep Space Nine, was entirely about how the Federation continues to stand for something special even in the light of cold, hard reality, this is the kind of talk that intrigues me very much.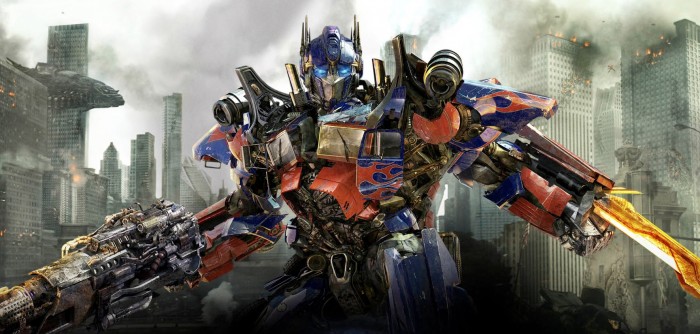 The Wrap reports that Jerrod Carmichael has joined the cast of Transformers 5, which will see him starring alongside Mark Wahlberg and Isabela Moner. The exact nature of his role has yet to be revealed, but since Transformers: Age of Extinction brutally killed Wahlberg's wacky comedic sidekick around the halfway point, it seems likely that Carmichael may step up and take his place. Carmichael broke out thanks a scene-stealing role in 2014's Neighbors and he can currently be seen on NBC's The Carmichael Show. He will also appear in Neighbors 2: Sorority Rising and James Franco's The Masterpiece (formerly The Disaster Artist). Transformers 5 shoots soon for a June 23, 2017 release, which means I'm crossing my fingers extra hard that they cut Stanley Tucci a gigantic check and get him to return for another round. After all, he made the previous film almost bearable at times.
HBO has revealed a new teaser for season two of Ballers and it looks like more of the same, for better or worse. Dwayne Johnson dresses extremely well, talks really smooth, and navigates the increasingly grotesque world of professional athletes. It looks fine. Much like how the first season was fine. But that's a shame, because with that premise and that leading man, this should be great.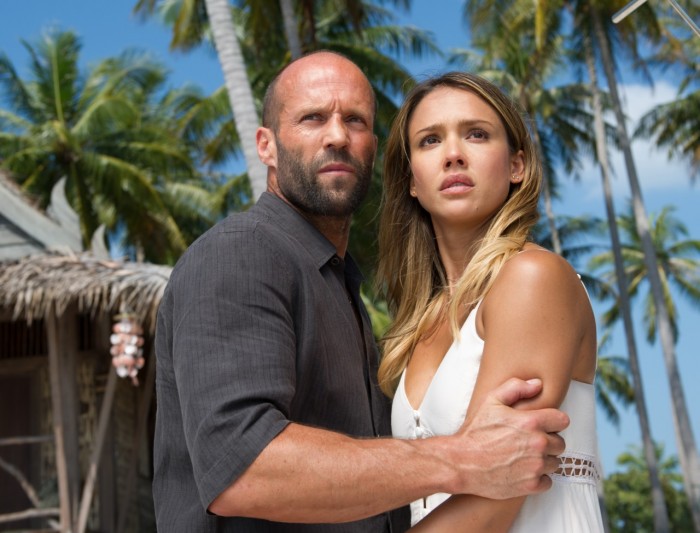 When it's time to reveal the official first look at your upcoming Jason Statham action movie where your grizzled leading man plays a professional assassin capable of wiping out a small army without breaking a sweat, you naturally default to...a shot of him and Jessica Alba looking concerned in the middle of a tropical paradise? Okay. Fair enough. Well, that's our first look at Mechanic: Resurrection, the sequel to 2011's The Mechanic, which was a remake of the 1972 film of the same name. The exact details of the follow-up haven't been revealed, but we do know that something (oh, maybe the abduction of certain someone whose name rhymes with Fessica Schmalda) will compel Statham's retired hitman to return to his former career and kill a whole bunch of people. With a release date of August 26, 2016, we'll know soon enough.
If you see a headline that reads "Karl Urban Talks Dredd 2," you can easily translate it as "Karl Urban Likes Working And Will Not Shut Down Any Options, No Matter How Unlikely They Are." 2012's Dredd was a box office bomb that developed a strong following after the fact, with people warming up to the film's over-the-top action, strange world, and Urban's insanely committed leading performance in the comfort of their own homes. And every few months, someone brings up the idea of a sequel and everyone foolishly gets their hopes up for about thirty seconds. Anyway, the most recent bit of news on this front is that a dedicated fan mocked up a fake Netflix page for Dredd 2 and Urban himself directly mentioned the streaming giant (and its direct competitor, Amazon) on Twitter, saying that he'd be interested. Of course, that would involve Netflix or Amazon ponying up cash for Dredd 2 and that just isn't going to happen anytime soon.
Dredd 2 : I'd do it !! @netflix or @Amazon . There's a gold mine of Awesome Mega city 1 stories ! https://t.co/5KeUAizPNS

— Karl Urban (@KarlUrban) April 21, 2016