The Best Movies Leaving Netflix In May 2016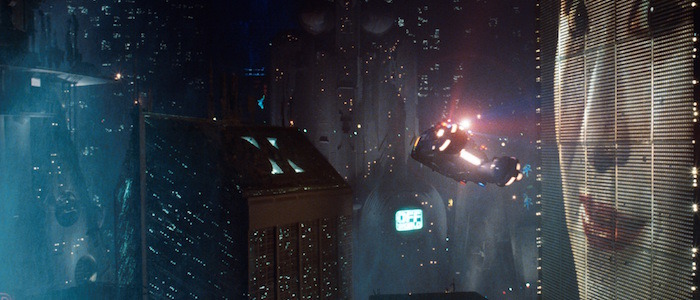 It's that time again. You know, the time where we gather around the list of movies leaving Netflix next month and start making desperate lists of what we need to see before it vanishes. With more and more movies leaving the world's most popular streaming service than ever before, this ritual has become an imperative. Time is running out.
But before we get to the full list of what's leaving Netflix, let's run down the priorities. The stuff you have to see no matter what.
Election (1999)
Alexander Payne has made his fair share of wonderful movies since Election, but none have been quite as funny or as vicious as this. In the overachieving Tracy Flick, who sets out to become president of her high school's student government, Reese Witherspoon found her greatest character. As the teacher who decides to stop her by any means necessary, Matthew Broderick revealed in himself a capacity for morbid, pitch-black comedy. And Chris Klein, as the endearingly dumb jock Paul Metzler, found the one role that fit him like a glove. Election is a biting satire of our political system, a gloriously mean takedown of high school life, and one of the funniest movies of the '90s.
The Ladykillers (2004)The Ladykillers may be lesser Coen brothers, but even their weaker output deserves your time and attention. The jokes that do hit (and plenty of them do find their mark) make the whole thing worthwhile. Although based on the 1955 film of the same name, this whole thing feels like an excuse for the Coens and their cast to simply goof off, with brilliant thespians like Tom Hanks and J.K. Simmons cutting the ham nice and thick at every given opportunity. You can see bite marks on the set. While that freewheeling tone leads to an inconsistent film, the result is like sitting in on private brainstorming session between two geniuses. The Ladykillers lacks the polish of their best movies, but this feels exactly like a collection of the dumb jokes that made Joel and Ethan Coen laugh in private.Blade Runner (1982)
Ridley Scott's second science fiction masterpiece (after 1979's Alien) is required watching for all movie fans...and if you've seen it before, you may need to watch it again. Blade Runner stands alone as one of the great genre movies of all time, but it's truly immortal because it has leaked into the cracks of the pop culture foundation. One part old school film noir and one part chilling examination of mankind's relationship with technology, this is one of the most brilliantly designed future worlds ever devised, populated by unforgettable characters. Its many ambiguities make it endlessly rewatchable. Its tiny frustrations make it endlessly debatable. The fact that it has a sequel shooting this year means you no longer have any excuses to put this one off.
Black Hawk Down (2001)
Speaking of Ridley Scott movies, Black Hawk Down is another visual stunner that deserves to give your television and your sound system a work-out before it departs the streaming pasture. Although not Blade Runner-good (what is?), this exacting recreation of what went down during a disastrous 1993 raid by the U.S. Army in Mogadishu is gripping sort-of-entertainment – it's not a fun or easy watch, but you sure as hell don't forget about it easily. War has rarely looked so un-sexy and Scott treats this material more like a horror movie than an action flick. Every frame is painful, every gunshot a little too loud, and every wound truly looks like it hurts. The film's politics are messy and the characterizations thin, but this is a first-rate visceral experience. Crank up the volume and endure it.
Escape From Tomorrow (2013)
The making of Escape From Tomorrow nabbed all of the headlines, but the actual movie lives up to the stories of its production. Writer/director Randy Moore infamously shot the vast majority of his debut film on Disneyland and Walt Disney World property, using hidden microphones and guerrilla camerawork to tell the story of a father who has a mental breakdown while on a vacation at the Happiest Place on Earth. The resulting film looks rough-around-the-edges and often cobbled together, but it's audacious stuff, a surreal and biting examination of manufactured happiness and mid-life anxieties. Even if the film's dream-like, nearly plot-free storytelling doesn't do it for you, seeing what Moore managed to pull off and where he pulled it off is something every adventurous film fan deserves to sample.
Clerks (1994)
Everyone has an opinion on Kevin Smith's more recent output and the mere mention of his name tends to lead to all kinds of shouting from both sides of the aisle. However, just about everyone can agree that his first film remains one of the most important films of the '90s and a vital building block in the independent film foundation. Clerks is as cheap-looking as ever and its acting is still a little shaky, but it's still funny, still weirdly charming, and still a breath of fresh air from a filmmaker who truly had something to say at that point in his life.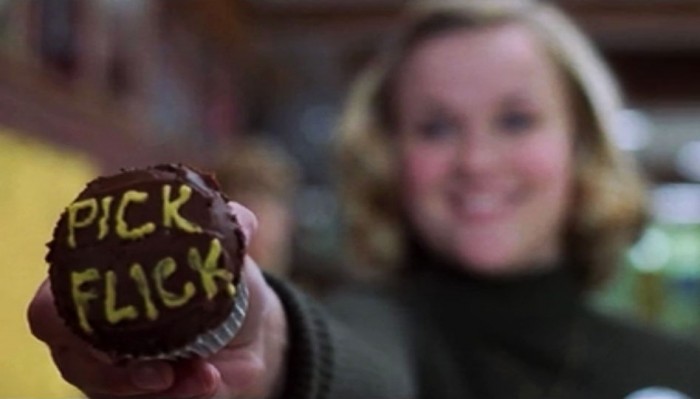 LEAVING MAY 1
The Animatrix (2003)
From the creators of the Matrix trilogy, these short films fuse computer graphics and Japanese anime to provide the background of the Matrix universe.
Anna Karenina (1948)
When a debonair army officer sweeps a married Russian noblewoman off her feet, the resulting scandal destroys her societal standing.
Author! Author! (1982)
Before playwright Ivan Travalian can attend to his flailing career, he must deal with the unraveling threads of his personal life.
Beware of Mr. Baker (2012)
Legendary and indestructible rock drummer Ginger Baker is the focus of this documentary, which recaps his turbulent history and many influences.
Bill & Ted's Excellent Adventure (1989)
High school underachievers Bill and Ted will flunk out if they don't ace a year-end history presentation, so they transport themselves back in time.
Broadway Idiot (2013)
Join Green Day frontman Billie Joe Armstrong as he prepares for the debut of American Idiot, the Broadway sensation based on the band's 2004 album.
Bus Stop (1956)
A loutish cowboy kidnaps a beautiful nightclub singer, intending to bring her home to his Montana ranch and make her his wife.
Election (1999)
Tracy Flick appears to have the election for student council president sewn up until a teacher rounds up a worthy opponent: a popular football player.
The Good Life (2012)
A seemingly perfect couple risks losing their marriage when they begin to sacrifice their vows for growing career and personal ambitions.
Holiday Engagement (2011)
Hilary's plan to hire a good-looking guy to act as her boyfriend backfires when she brings him home for the holidays to try and fool her family.
Kiss of Death (1995)
An ex-con tries to distance himself from his past but reluctantly agrees to help his loser cousin with one last heist that goes terribly wrong.
Mad Hot Ballroom (2005)
Ballroom dancing goes from lame to cool for a group of students in this documentary, which follows a group of 11-year-olds as they learn to dance.
Mona Lisa Is Missing (2012)
This documentary examines the case of Vincenzo Peruggia, an unassuming house painter charged with stealing the "Mona Lisa" from the Louvre in 1911.
Ralphie May: Austin-tatious (2008)
Comedian Ralphie May brings his outrageous stand-up to a Texas audience in this comedy special, recorded live at Austin's historic Paramount Theatre.
Terms And Conditions May Apply (2013)
Through interviews with technology thought leaders and futurists, this timely documentary examines the erosion of privacy in the digital age.
That's What I Am (2011)
After his teacher pairs him up for a project with the school's biggest reject, a boy forms an unexpected bond with his new partner.
Thérèse (2012)
Bored by an arranged marriage to a dull but well-meaning husband, a young wife in rural France in the 1920s seeks a drastic solution to her problems.
Truth or Die (2012)
Four teenage friends are taken hostage by a vengeful psychopath and forced to play a party game with life-or-death consequences.
Young & Handsome: An Evening with Jeff Garlin (2008)
Self-deprecating comedian Jeff Garlin exhibits his flare for storytelling in this concert filmed at Chicago's Second City improv theater.
LEAVING MAY 2
Slightly Single in L.A. (2012)
After moving to L.A., Dale finds her life crumbling. Now she's caught in a love triangle, and turning her luck around will take a huge leap of faith.
LEAVING MAY 3
JFK: The Smoking Gun (2013)
Veteran Police Detective Colin McLaren spent four years on the forensic cold case investigation of JFK's assassination.
LEAVING MAY 4
Stealing Harvard (2002)
In need of cash to put his niece through Harvard, mild-mannered John Plummer enlists help from his best friend – who convinces John that crime pays.
LEAVING MAY 6
Finding Normal (2013)
A big-city doctor travelling to her new home in the Hamptons has a run-in with the law, forcing her to do community service in a North Carolina town.
LEAVING MAY 7
JFK: A President Betrayed (2013)
This documentary presents evidence that John F. Kennedy pursued peace talks with Nikita Khrushchev and Fidel Castro, determined to get out of Vietnam.
LEAVING MAY 9
Cheerful Weather for the Wedding (2012)
On the day of Dolly Thatcham's wedding, the sight of her former beau leads her to realize that going ahead with the ceremony would be a huge mistake.
Cracks (2009)
A boarding school teacher is unusually close with her charges, until a new student's arrival evokes strong emotions and disrupts their relationships.
Tears of the Sun (2003)
Bruce Willis stars as a Navy SEAL sent to the African jungle to rescue a doctor, only to realize he must also save the refugees in the doctor's care.
LEAVING MAY 10
The Score (2001)
Ready-to-retire safecracker Nick, flamboyant fence Max and talented but volatile thief Jackie team up to rob the Montreal Customs House.
LEAVING MAY 12
The Ladykillers (2004)
A Southern professor-turned-criminal puts together a group of thieves to rob a riverboat casino, but their old lady landlord complicates matters.
LEAVING MAY 13
Is the Man Who Is Tall Happy? (2013)
Director Michel Gondry uses lively animations to illustrate conversations with activist Noam Chomsky as he hold court on his theories, life and work.
LEAVING MAY 14
The Master of Disguise (2002)
Simple, sweet Pistachio Disguisey discovers his keen hereditary talent for imitation when he must rescue his father from a criminal mastermind.
Offender (2012)
When Tommy's girlfriend and unborn child are brutally torn away as collateral damage by a ruthless and murderous gang, his rage erupts uncontrollably.
LEAVING MAY 15
A Pope For Everyone (2013)
This film profiles Pope Francis, the first pontiff from Latin America, exploring his life and work before election and what he brings to the office.
Bratz: BFF: Best Friends Forever (2007)
The Bratz are as close as ever in these episodes which find the gals helping one pal build confidence while urging another to be true to herself.
The Greatest Places: IMAX (1999)
This IMAX documentary takes viewers to seven amazing sights, including Greenland's foreboding icebergs and the Namib Desert's undulating sand dunes.
In Her Skin (2009)
When pretty Rachel goes missing, everyone soon suspects Caroline, the overweight, acne-ridden daughter of a domineering father.
Inhale (2010)
Looking into an illegal lung transplant, an attorney crosses the border, where he learns the truth about where these "donated" organs come from.
The Quest: Season 1 (2014)
Reality show contestants venture to an imaginative realm and test their own heroism, with ogres and dragons standing between peace and chaos.
Search for the Great Sharks: IMAX (1995)
Journey around the world on an expedition to discover some of the planet's most majestic and notorious creatures – sharks.
Tiger Eyes (2012)
Based on the acclaimed novel by Judy Blume. Following her father's murder, a teenager goes to stay with relatives in New Mexico and falls in love.
LEAVING MAY 16
Blade Runner: Theatrical Cut (1982)
In the smog-choked dystopian Los Angeles 2019, blade runner Rick Deckard is called out of retirement to snuff out a quartet of escaped androids.
The Last Tycoon (2012)
After becoming apprentice to a Shanghai crime boss, Cheng Daqi gets a taste for power in this story of a real-life gangster that spans 30 years.
LEAVING MAY 19
Peep World (2010)
Problems arise as four siblings gather for their father's 70th birthday. One of them has written a novel with characters that resemble them all.
LEAVING MAY 21
Struck by Lightning (2012)
Carson is bent on escaping his hometown for college. His last few weeks of school unwind in a flashback – until the fateful day when lightening strikes.
LEAVING MAY 22
Ida (2013)
Raised in a Catholic orphanage during the Nazi occupation of Poland, a woman is poised to join the order when she learns the truth about her heritage.
Stand Off (2012)
Unable to pay a debt to a mobster, Jimbo robs a fish market. But when realizes the mobster owns the market he goes on the run with his baby.
LEAVING MAY 23
Black Hawk Down (2001)
When U.S. forces attempt to recapture two underlings of a Somali warlord, their helicopters are shot down and the Americans suffer heavy casualties.
LEAVING MAY 27
Escape from Tomorrow (2013)
On the last day of a family vacation at Disney World, Jim White learns that he's lost his job. Soon thereafter, he begins to lose his mind.
Run & Jump (2013)
While struggling to support her family after her husband's stroke, an Irish woman forms a bond with an American brain researcher.
Vanishing of the Bees (2009)
This documentary details the economic, political and ecological consequences of a puzzling phenomenon: a dwindling world honeybee population.
LEAVING MAY 28
Barfi! (2012)
Years after rejecting Barfi, a hearing and speech impaired young man, for a more "appropriate" suitor, Shruti finds herself falling for him.
LEAVING MAY 29
These Birds Walk (2013)
This inspiring documentary profiles both legendary humanitarian Abdul Sattar Edhi and a young boy who lives at one of Edhi's orphanages in Pakistan.
LEAVING MAY 31
Clerks (1994)
A glimpse at a day in the life of Dante and Randal, convenience store clerks who are sharp-witted, potty- mouthed, and bored out of their minds.