Warner Bros. Sets Release Dates For Stephen King's 'It' And 'CHiPs' Movie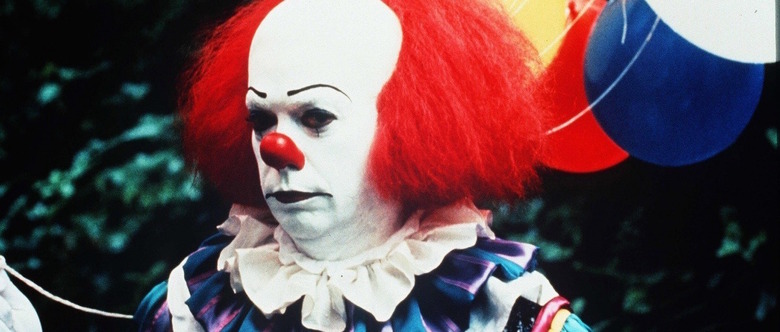 Warner Bros. has just set release dates for the update of Stephen King's iconic horror thriller It and the big screen adaptation of the NBC series CHiPs. Both projects have been in development for the past couple years, and now the studio is finally ready to give them a spot on their release calendar in 2017.
Find out the CHiPs and It remake release date after the jump.
First up, the remake of Stephen King's It has been set for release on September 8, 2017. As of now, it's the only movie set to hit that weekend, but it likely won't stay that way.
The remake has been in the works since the fall of 2014 when True Detective helmer Cary Fukunaga was brought on board to direct what was then a two-part adaptation of Stephen King's novel. We're the Millers and The Revenant star Will Poulter was even brought on board to play Pennywise the clown.
However, last summer Cary Fukunaga dropped out of the project with a laundry list of creative differences between the filmmaker and the studio being the reason for his departure. The director himself even explained some of the problems, including the studio wanting a more conventional, scary horror flick while Fukunaga was said to craft something more akin to Stanley Kubrick's The Shining.
Now Mama director Andy Muschietti will be at the helm of the film, which will now just be a single movie. It's not clear how the script written by Fukunaga and Chase Palmer will be reworked for the new approach to the film, but we'll always wonder what the two-part adaptation would have been like. No word on whether or not Will Poulter will still star in the film, but we'll find out soon enough.
Meanwhile, CHiPs has been set for release on August 11, 2017. The adaptation of the TV series, which ran from 1977-1983, is being written and directed by Dax Shepard, who will also star in the film about two California highway patrol officers and their adventures in crime-fighting. Shepard is playing Officer Jon Baker, the role originated by Larry Wilcox, while Michael Pena takes over the role of Frank "Ponch" Poncherello from Erik Estrada.
However, rather than taking a comedic approach like a 21 Jump Street, this will apparently be a more serious flick akin to Bad Boys or Lethal Weapon, films that intersperse comedy among the action and intrigue. It's a surprising career move for Dax Shepard, and we'll see how it plays out next year.