VOTD: Everything You Need To Know From 'Game Of Thrones' Season Five In Six Minutes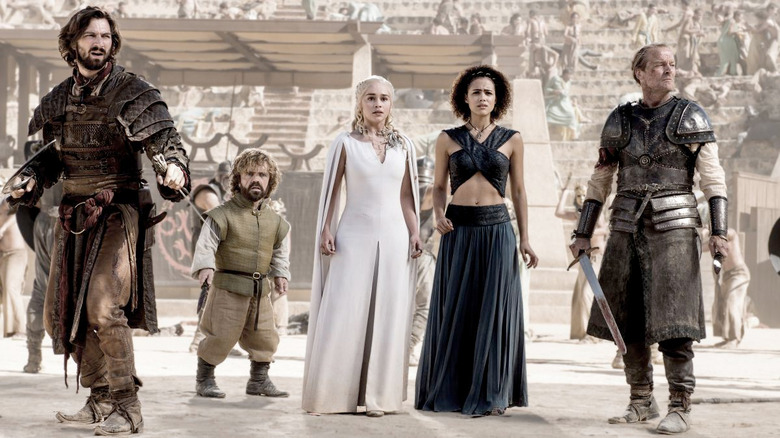 If you're a Game of Thrones fan, then you likely know we're just a few days away from the premiere of the sixth season of the HBO fantasy series based on George R.R. Martin's ongoing book series, which he's having a little trouble finishing. However, if you're not a hardcore follower of all the death, betrayal, war, sex and incest in the world of Westeros, then maybe you'll need a refresher of what happened in the fifth season last year.
Thankfully, a new video gives us a Game of Thrones season 5 summary in just six minutes. It hits all the finer points you'll need to know before this weekend. Watch the Game of Thrones fifth season recap after the jump.
Here's everything you need to know from season five of Game of Thrones from Fine Brothers Entertainment:
Don't forget, this season will be the first to have story developments that haven't been revealed in the books yet. George R.R. Martin was supposed to finish the next book in his series before the end of last year in order for it to be published before the sixth season of the HBO show. However, he didn't meet the deadline, and now there will be spoilers for the next book hitting TV first.
If you don't care about ruining the books for yourself, or you're just a fan of the show by itself, you can check out the most recent trailer for the forthcoming season right here. Plus, we break down the trailer to see what secrets can be deciphered from the footage we've seen so far.