Idris Elba And John Ridley Team For Six-Part Miniseries 'Guerrilla'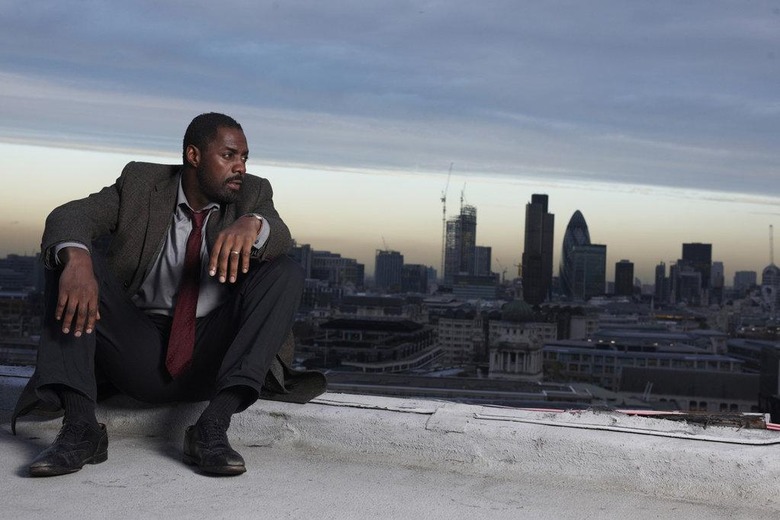 Screenwriter John Ridley, rightfully so, has been rather busy since winning an Academy Award for 12 Years a Slave. The director of Jimi: All Is by My Side is currently producing American Crime on ABC, working on a Marvel television series, and is set to direct a film about the L.A. riots. On top of all that, he's also credited on this summer's reimagining of Ben-Hur.
The writer-director has added another project to his slate: Guerrilla, a miniseries that will star Idris Elba (Luther). Learn more about the John Ridley TV project below.
The six-part miniseries will begin filming in London this summer. Ridley is executive producing the drama with Elba, in addition to writing most of the miniseries and directing the first two episodes. The project is described as a "love story" set in 1970s London. Elba and an actress to to be announced will play a politically active couple that form a racial underground cell. They target a secretive counter-intelligence agency, Black Power Desk, that attempts to prevent black activism.
In the UK, the international co-production will air on Sky Atlantic, but for those of us in the States, we'll have to tune in to watch Guerrilla on Showtime sometime in 2017.
In a press release sent out, Elba expressed his enthusiasm for the project:
It's been a long time desire of mine to collaborate with Mr. Ridley and his work here is nothing short of a masterclass in character building and story-telling. TV is in for a treat.
John Ridley added:
I am both humbled by and impressed with Idris's passion toward bringing this story to life. I share his commitment for populating the culture with driven and complicated people of color, and believe we have great partners on the producorial level, and with our broadcasters Sky Atlantic and Showtime.
A six-part drama from the screenwriter of 12 Years a Slave starring Idris Elba — one of the most innately talented, watchable, and manly actors working today — sounds promising all around. Ridley is just as skilled as a director as he is a screenwriter, too. Right now, this miniseries has a director, star, and writer that could, potentially, make something special, a real event series for Showtime and Sky Atlantic.
Here's the full plot synopsis:
Guerrilla is a love story set against the backdrop of one of the most politically explosive times in U.K. history. It tells the story of a politically active couple whose relationship and values are tested when they liberate a political prisoner and form a radical underground cell in 1970s London. Their ultimate target becomes the Black Power Desk, a true-life, secretive counter-intelligence unit within Special Branch dedicated to crushing all forms of black activism. Whilst the series is set against a background of social and political activism, at its heart Guerrilla is about a relationship under pressure, and the reality that for any couple there comes a point when the choices they make have real and lasting consequences.