Mr. Robot Season 2 Teaser Trailer: "We Have Other Battles To Fight"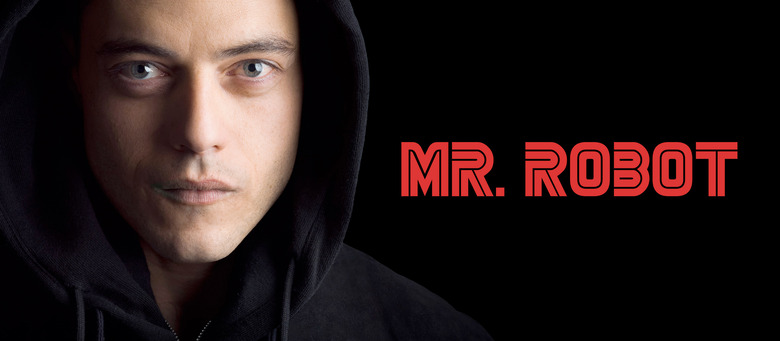 Like many of you, I was sucked into Mr. Robot, a television show which I've described as Hackers meets Fight Club, by way of The Social Network. It was surprising that a show of this quality could be a USA Network original series (and that's not a slam from someone who doesn't know that the channel has some good shows — I watch Suits). And to say that season one of Mr. Robot left us with more questions than answers is an understatement. USA Network has released the first teaser trailer for the second season, which plays up many of these questions but mainly: what did Elliot hope to accomplish, and what happened during Elliot's blackout? Watch the Mr. Robot Season 2 Teaser Trailer now embedded after the jump.
Mr. Robot Season 2 Teaser Trailer
The trailer made its debut on EW:
Most interestingly, the teaser trailer ends with Mr. Robot telling Elliot that "We have other battles to fight." The F Society hack has succeeded and thrown the world into chaos, but as we saw in the season one finale post-credits scene, E Corp CEO Phillip Price tells the infamous Whitehorse that he knows who is responsible. Is it possible that E Corp is not destroyed? What is the next battle for Elliot and Mr. Robot?
Mr. Robot series creator Sam Esmail will be directing every one of the 10 episodes of the second season of the series. He has said that the second season would tell a lot more backstory and promised that "the timeline will get a little clearer." The upcoming season is rumored to explore what happened to Elliot during the three days when the hack was being executed, which should answer some questions we have. Previously Esmail has said that the the second season will "get really fucking dark," whatever that means.
Of course, Rami Malek returns as Elliot Alderson, Christian Slater is back as Mr. Robot (even though its been revealed that the character no longer exists outside of Elliot's mind), alongside the rest of the reoccurring cast including BD Wong mysterious Dark Army hacker White Rose.
The show also will introduce a bunch of new characters that includes:
Grace Gummer as Dominique "Dom" DiPierro, a young FBI field agent who is investigating the hack.
Craig Robinson as Ray, "a neighborhood local who reaches out to Elliot in his time of need."
Joey Bada$$ a hip hop artist, will guest-star as Leon, a "new close friend of Elliot's from the neighborhood," who advises the show's protagonist and attempts to unpack the meaning of life.
Chris Conroy. as a young suitor in Joanna's life.
Mr. Robot season 2 will premiere on July 13th 2016.