Sequel Bits: 'Jason Bourne,' 'Top Gun 2,' 'Harry Potter And The Cursed Child,' 'Star Trek Beyond'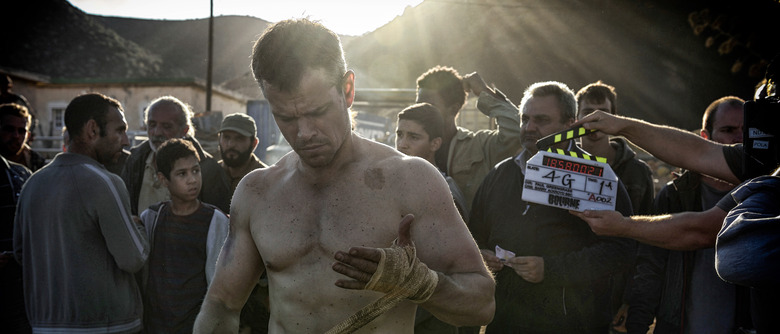 In today's edition of Sequel Bits:
Jason Bourne teases tomorrow's full trailer.
Stephen King chats about a sequel to 11.22.63.
J.K. Rowling shows off the wands from Harry Potter and the Cursed Child.
Simon Pegg enlisted Star Trek fans to help with Star Trek Beyond.
David Yates says a Legend of Tarzan sequel is a possibility.
Screenwriter Justin Marks talks about writing Top Gun 2.
The first full trailer for Jason Bourne is set to arrive tomorrow, but in the meantime, Universal has released a batch of six-second teases showing off Matt Damon's super-spy doing what he does best. Within these snippets, you can see Mr. Bourne vanish into thin air with the help of traffic, prepare a Molotov cocktail, decimate the face of an enemy, wield an improvised weapon, and participate in a motorcycle chase. There may be more lines on his face, but this is still very much the Jason Bourne we know and love. Here's the official synopsis for the film:
Matt Damon returns to his most iconic role in Jason Bourne. Paul Greengrass, the director of The Bourne Supremacy and The Bourne Ultimatum, once again joins Damon for the next chapter of Universal Pictures' Bourne franchise, which finds the CIA's most lethal former operative drawn out of the shadows.
For Jason Bourne, Damon is joined by Alicia Vikander, Vincent Cassel and Tommy Lee Jones, while Julia Stiles reprises her role in the series. Frank Marshall again produces alongside Jeffrey Weiner for Captivate Entertainment, and Greengrass, Damon, Gregory Goodman and Ben Smith also produce. Based on characters created by Robert Ludlum, the film is written by Greengrass and Christopher Rouse.
Like the novel it was based on, Hulu's 11.22.63 was a one-and-done story with a beginning, middle, and end. Like many Stephen King books, this story was too big and sprawling for a film adaptation – a miniseries felt like the best and only option. But what if 11.22.63 transformed into an ongoing series? King himself brought up the subject himself in a Facebook Q&A, where he discussed a potential sequel to the time-travel drama:
I'd love to revisit Jake and Sadie, and also revisit the rabbit hole that dumps people into the past, but sometimes it's best not to go back for a second helping. If I were to write a sequel, it would be about Jake trying to stop unscrupulous people from using the rabbit hole to change the past in some terrible way.
Of course, King writing a sequel would be a different thing altogether than Hulu deciding to move forward with a second season. The original novel is an intensely detailed doorstop that not even eight hours of TV could properly capture. The chances of King writing a follow-up novel feel slim, but it's easy to imagine Hulu taking the author's basic idea and running with it.
King also addressed the time portal at the center of the show's mythology, expounding on what it was and the inherent dangers of its existence:
I thought the rabbit hole (or the wormhole, as you call it) was a cosmic mistake, a basic flaw in the universe. Because of all the potential paradoxes, time travel would be incredibly dangerous—enough to to make nuclear bombs look like toys in comparison.
All of 11.22.63 is streaming on Hulu right now if you want to watch it and judge its sequel-worthiness.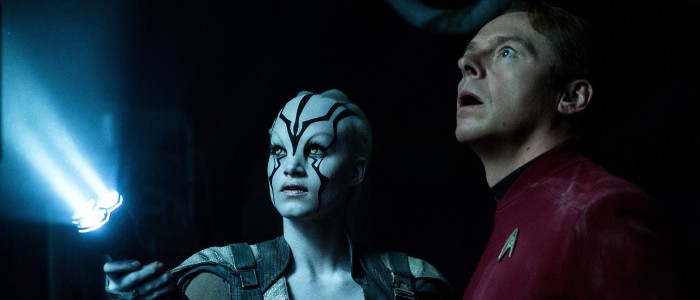 Star Trek fans can be an obsessive and detailed lot, and there is no better illustration of their attention to detail than Memory Alpha. The Wiki of the Trek universe has everything and anything you could possibly want to know about the Federation, its allies, and its enemies. If you want to know something about a certain ship or a certain planet, the information will be there. It's enormously useful if you're just a fan...and as it turns out, enormously useful if you're writing Star Trek Beyond. Simon Pegg, who co-wrote the screenplay alongside Doug Jung, ended up using it as a tool while penning the sequel:
We had the entirety of Star Trek history at our disposal and it's always there online. There's an amazing Wikipedia online called Memory Alpha. It became Doug [Jung] and my resource, and the place that we'd turn to whenever we wanted to know, 'What kind of weapons does an NX vessel carry?' Memory Alpha has it. We actually wrote to the Memory Alpha guys and got them to name a certain device in the movie. I sent them a letter saying, 'Can you come up with this for me?' In two hours, they came back with an entire etymological history of what the thing was. It's beautiful. It's fantastic to have that support network.
Like any fandom, Trek aficionados just want to be appreciated...and what better way to show your appreciation than to actually enlist the services of fans in writing a movie? Mr. Pegg sure knows a thing or two about building up goodwill with the fanbase.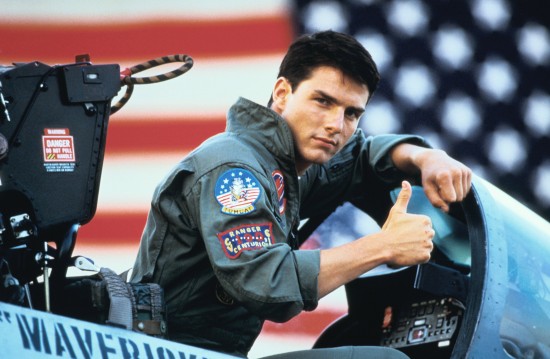 Screenwriter Justin Marks is having a very good year. In addition to penning the massively successful The Jungle Book (which just opened to north of $100 million at the domestic box office), he's currently writing the screenplay for Top Gun 2, which sounds like something of a dream project for him. Speaking with Creative Screenwriting, he spoke at length about his love of the original film:
Top Gun is the first movie that I remember seeing in theaters, and I saw it seven times in the theater because of my mother. We had just moved to Houston, Texas and she knew nobody there. I was six years old at that time, so she brought me with her. We both loved it for probably two very different reasons. I realize as I get older why my mother would love watching a movie about fighter pilots.
It's a very iconic film in my memory, and in a lot of ways it's one of those movies that I hold up when I say, "This is why I want to make movies." I can recite it for you line by line, so when the opportunity came when they said they needed a new writer to start to figure out what this movie could be, I really just approached it from that place of, 'Well, what would I not want it to be? What would it ruin for me? What would really, really make me angry if I saw it on screen? How would I start to build a story that would feel like an evolution from the first film, but also feels like something that would very much connect us to why we loved Top Gun and Maverick as a character in the first place?'
He also described the similarities in writing movies as different as Top Gun 2 and The Jungle Book – both of them required a lot of research on his part:
That's really where it grew. It also came to the other facet that I really like to embrace – and I got to embrace on Jungle Book as well – which is that I like to get lost in the research for a little while. I like to dive into the world and go to these places.
We spent a lot of time at the zoo for Jungle Book, and I spent a lot of time researching animal behavior and studying this great book that was about wolf pack behavior that found its way into the story. Similarly, with Top Gun just researching the Joint Strike Fighters, the F-35, the different notions of where the Navy is today was a very interesting insight and it started to give me ideas of what Top Gun would represent in a current era.
Early buzz has suggested that Top Gun 2 would focus on Tom Cruise's Maverick fighting for relevance in a military where human pilots are replaced by drones, which certainly sounds like an interesting route for a sequel. Could this be what Marks is talking about when he mentions what Top Gun could represent in modern times?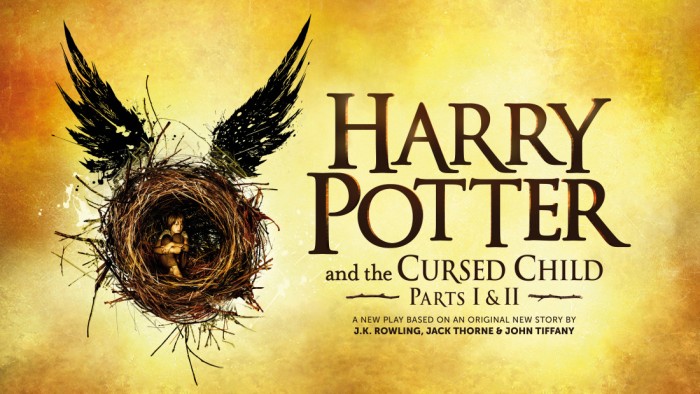 Although the first Harry Potter prequel is heading to a theater near you in the form of Fantastic Beasts and Where to Find Them, the official, J.K. Rowling-approved sequel is heading to the London stage. Harry Potter and the Cursed Child is going to be an in-demand sensation that only a small fraction of Potter fans will get the chance to see, but that only makes it all the more special, right? Anyway, Rowling took to Twitter to tease the rehearsals of the show, which follow the characters from the original series as adults, and shared a sketch of the new wands owned by Harry, Ron, Hermione, Ginny, and Draco.
Exciting morning at rehearsals for #CursedChild. What do you think of our wand designs? #HarryPotterPlay pic.twitter.com/Vg1wAmi11Y

— J.K. Rowling (@jk_rowling) April 18, 2016
Meanwhile, Harry Potter series and Fantastic Beasts and Where to Find Them director David Yates is already planning another sequel of his own. His new film, The Legend of Tarzan, opens this summer and he apparently feels good enough about it to start talking about a potential follow-up. Following a screening of footage from the film, he told the audience:
It's a highly entertaining, and very moving two hours in the cinema which will take us to a place that you haven't been to in a while, and one which we'd like to take you to again. If you come and watch it. We have an outline, which we're really excited about.
Naturally, a sequel will only come to fruition if the film is a hit and that's far from a sure thing. Yates will be fine no matter what (he does have Fantastic Beasts and Where to Find Them waiting in the wings right now), but you'd be hard-pressed to find too many people who are legitimately excited to go see The Legend of Tarzan right now. The people at the studio's marketing department have their work cut out them.