'Christmas Vacation' And 'Everybody Loves Raymond' Star Doris Roberts Dies At 90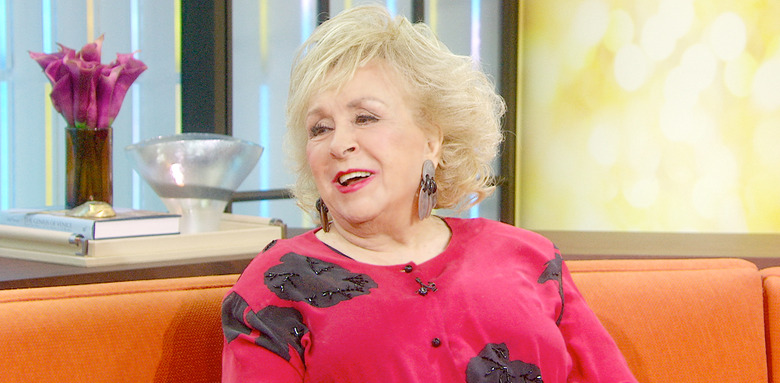 Last night brought sad news from Hollywood as veteran actress Doris Roberts, the matriarch of the hit sitcom Everybody Loves Raymond, passed away at 90 years old. While the cause of death is not immediately known, Roberts passed away peacefully overnight in her sleep at her home in Los Angeles. The actress has been seen on screen since the 1950s, winning five Emmys and nominated for six more. We remember the long legacy of her work on the big and small screen after the jump.
TMZ was first to report the passing of Doris Roberts before more official channels confirmed
While Doris Roberts is best known for appearing in 210 episodes of Everybody Loves Raymond as the mother of the titular character played by Ray Romano and wife his father, played by the late Peter Boyle, she also had a series regular role alongside Pierce Brosnan in Remington Steele back in the 1980s. The 007 star remembered Roberts on Instagram:
....my dear Doris, I am so very saddened to hear the news of your passing, I loved you Doris, we had so many good laughs together, and you always knew where the laughs were, you never forgot the audience...my heartfelt love and condolences go out to your family... You will be missed by many, forever and the day, but your work shall live on. Love life and laughs ...God bless.
But Roberts also appeared in dozens of TV shows, many of them iconic. Just some of the TV shows that were lucky enough to snag Doris Roberts for guest roles include Mary Tyler Moore, All in the Family, Barney Miller, Fantasy Island, St. Elsewhere, The Love Boat, Mr. Belvedere, Cagney & Lacey, Perfect Strangers, Full House, Step by Step, Murder She Wrote, Grey's Anatomy, The Middle, Desperate Housewives and even cartoons like Aaahh!!!! Real Monsters and Phineas and Ferb.
On the big screen, Roberts could be spotted as the mother of Ellen Griswold in National Lampoon's Christmas Vacation in addition to roles in the original Taking of Pellham One Two Three, My Giant, Madea's Witness Protection, Aliens in the Attic, Grandma's Boy and more.
Everybody Loves Raymond creator Phil Rosenthal had some very kind words to say about Roberts:
She was a maternal figure for all of us, very supportive of all of us, and Ray especially because he had not acted before. She was the one with the most experience —  she had the longest career in sitcoms — so we counted on her to be the rock at the center of the show, and she was.
Rosenthal also revealed that Roberts never stopped perfecting her work as an actress as he told Deadline, "One thing that few people know about is that she continued to take acting classes every single week even up until recently. She cared so much about being an actress and the craft of acting."
Robert was truly a gem of the small and big screen. Frequently she brought life and spice to various motherly and eventually grandmotherly figures and she had a great gift for comedic delivery and timing. Our thoughts go out to her friends and family. Rest in peace.