'Power Rangers' First Look: Elizabeth Banks As Rita Repulsa Belongs In A 'Species' Movie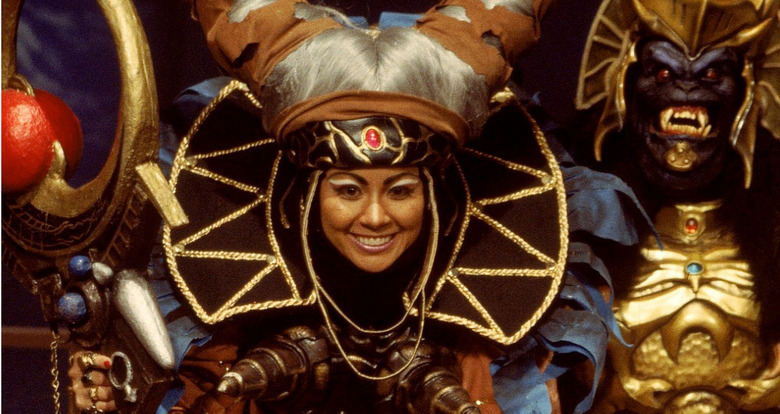 Earlier this year, the first image from the reboot of Power Rangers arrived, showing off the new teenagers who will be endowed with an ancient power that will allow them to protect their city from a ruthless villain hellbent on conquering Earth. We didn't get to see our new heroes in their power suits. Instead, they were posing for an image that easily could have been a Hollister ad.
But now we finally have an idea of the style this Power Rangers reboot will be aiming for, with a first look photo of Pitch Perfect and The Hunger Games star Elizabeth Banks as Rita Repulsa. The original version of the villain can be seen above, but the new Rita Repulsa looks much different, like a grimy version of Poison Ivy or a new alien from the saucy Species franchise.
See the Elizabeth Banks Rita Repulsa photo after the jump.
The first photo of Elizabeth Banks as Rita Repulsa appeared at People: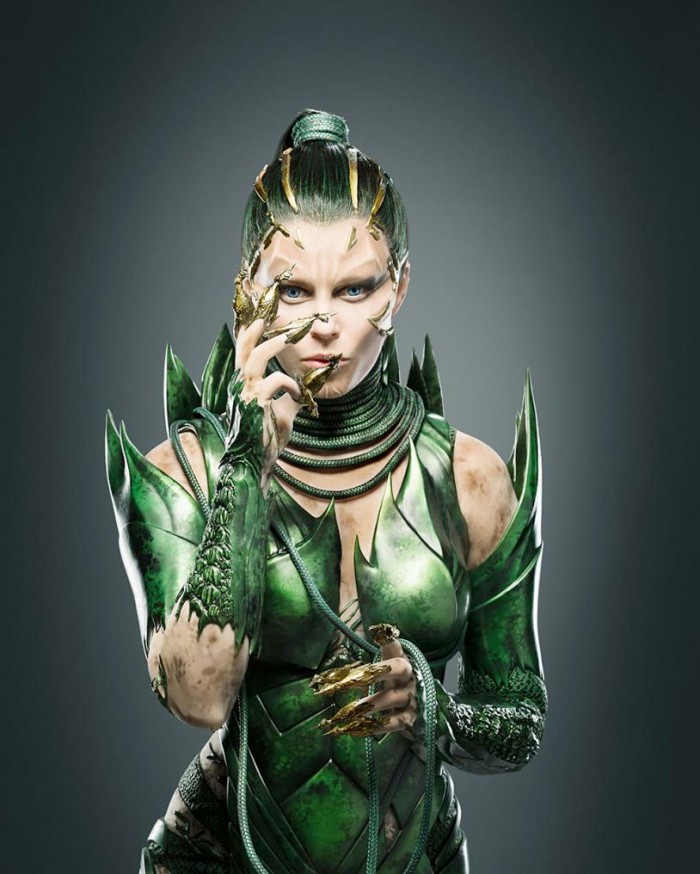 Elizabeth Banks had this to say about her role as Rita:
I've never played a villain before. It's definitely a modern and edgy re-imagining of the original Rita Repulsa. We wanted to give her a backstory that connects her to the new Rangers.
This is certainly a much different look from the original iteration of Rita Repulsa, which is probably for the best. That costume was more than outlandish, and it wasn't very functional. This looks like she has some kind of whip now instead of a staff that casts magic spells, but Rita is still said to be a humanoid witch, so who knows what powers she holds.
While I'm not completely turned off by this first look at Rita Repulsa in the new Power Rangers, I'm not exactly excited either. Even though it's much different from the TV show and big screen adaptation from 1995, it still doesn't feel like anything we haven't seen before elsewhere in the sci-fi genre. There's even a Borg queen feel to her design. Again, that's not necessarily a bad thing, but I was hoping for something a little more menacing, I guess.
Anyway, the real selling point is going to be when we'll see Dacre Montgomery, RJ Cyler, Naomi Scott, Becky G and Ludi Lin suited up as the red, blue, pink, yellow and black rangers respectively. Even though I'm not particularly interested in this movie, I am rather curious to see how the power suits are redesigned this time out.
Saban's Power Rangers follows five ordinary high school kids who must become something extraordinary when they learn that their small town of Angel Grove – and the world – is on the verge of being obliterated by an alien threat. Chosen by destiny, our heroes quickly discover that they are the only ones who can save the planet. But to do so they will have to overcome their real-life issues and band together as the Power Rangers before it is too late.
Directed by Dean Israelite (Project Almanac), Power Rangers is written by John Gatins (Kong: Skull Island, Real Steel), Burk Sharpless and Matt Sazama (Dracula Untold), Zack Stentz and Ashley Miller (X-Men: First Class, Thor), and Max Landis (Chronicle). Producers are Power Rangers creator Haim Saban, Brian Casentini, Wyck Godfrey, and Marty Bowen (The Twilight Saga, The Fault in Our Stars, The Maze Runner franchise).
Power Rangers arrives on March 24, 2017.