Amazon To Offer Standalone Prime Video Service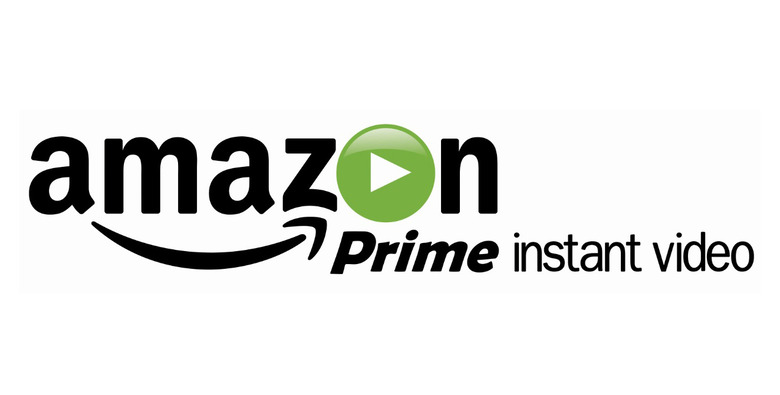 Amazon Prime has always been one of the weirder — and arguably better — deals in the crowded field of streaming video. While all services offer countless hours of shows and movies, as well as some splashy originals to distinguish themselves from the competition, only Amazon Prime comes bundled with free two-day shipping. Prime catalog fail to offer the movie you want? Never fear, just order the Blu-ray — and while you're at it, why not toss some office supplies and workout gear into your cart as well?
But maybe, for whatever reason, you're not interested in getting your stuff quickly. Or perhaps you've thought about signing up, only to balk at the yearlong commitment involved. In that case, Amazon's got great news for you. The streaming service is rolling out a standalone Amazon Prime Video subscription, without Prime shipping. And at $8.99 per month, it costs a dollar less than Netflix's most popular plan. 
Amazon made the big announcement today (via Variety). The $8.99/month cost is actually more expensive in the long run than the classic Amazon Prime subscription, which at $99/year comes out to $8.25/month. But those extra 74 cents buy you flexibility. Prime Video is month-to-month, which may make it more appealing to customers who are skittish about signing on for a full year, or who'd rather not pay $99 up front. In a similar vein, Amazon will also begin offering a month-to-month full Prime membership at $10.99/month, for customers who want streaming video and fast shipping and flexibility.
Sadly for Amazon's foreign fans, the month-to-month Prime and Prime Video subscriptions are only available in the U.S. at this time. Stateside customers should see the new plan options sometime today, if they haven't already. And if you're still wary of commitment, all Amazon Prime plans offer a 30-day free trial. Besides free shipping and streaming video, the full Prime membership also offers unlimited music streaming with Prime Music, unlimited photo storage with Prime Photos, early access to Lightning Deals, and more.
The news comes just as some Netflix subscribers face a cost increase from $7.99/month for the most popular plan, to $9.99/month in May. (Those paying $8.99/month for that same plan will see that rate go up to $9.99/month in October.) The $8.99/month Amazon Prime Video standalone subscription is cheaper than HBO Now ($14.99/month), and falls in between Hulu's two pricing tiers ($7.99/month with commercials, $10.99/month without).
Netflix is still the biggest player in the streaming market, with some 70 million subscribers worldwide (44 million of them in the U.S.). And even as its movie catalog shrinks, Netflix's original slate is still going strong, having expanded from TV series to movies like Beasts of No Nation and Ridiculous 6. But Amazon's no slouch either. Its shows, like Transparent, Catastrophe, and Mozart in the Jungle, have gotten tons of buzz, and while Amazon won't confirm how many Prime customers it has, estimates put the figure somewhere between 46 million and 80 million.