'The Angry Birds Movie' Trailer: Birds Crash And Pigs Fly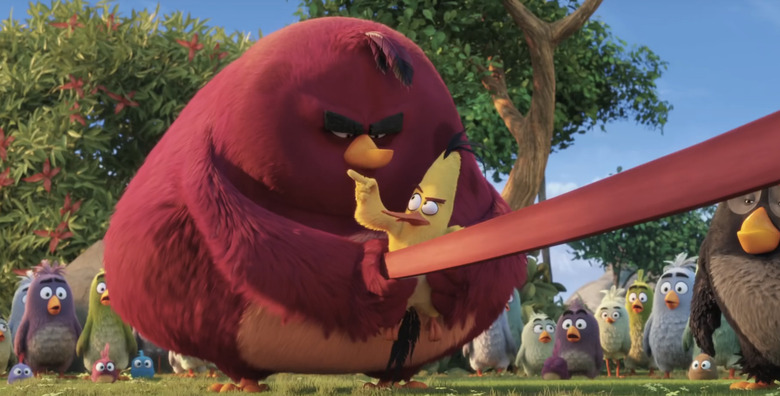 This is a year of superhero clashing with Batman v Superman: Dawn of Justice behind us and Captain America: Civil War just under a few weeks away. But May will also bring the epic clash of fowls and swine in The Angry Birds Movie.
The animated film from Sony Pictures Animation brings the popular mobile game from Rovio Entertainment to the big screen, finally giving us a reason as to why the birds are so angry. But anyone with a brain already knew that it was because the green pigs stole all their eggs. Now we get to see the fight to get them back play out in a whole new way. Watch the new Angry Birds Movie trailer after the jump.
Here's the new Angry Birds Movie trailer from Sony:
This time we get to see more of the signature slingshot action that the birds employ to take down the pigs. The latest addition to the marketing shows off the green boomerang bird, who doesn't quite seem as useful in the movie as he is in the actual game. The various birds do offer an entertaining ensemble of characters, especially that mime bird getting just a split second more of screentime in this new trailer.
The question is whether or not the brand recognition, talented comedic cast and the surprisingly entertaining trailers will be enough to get parents and kids into theaters for The Angry Birds Movie. Video game movies are always a risk, but since this one is animated, it's not quite as risky as some of the other endeavors inspired by games. More than likely, Sony has a big hit on their hands.
Jason Sudeikis leads the film with a supporting class that includes Bill Hader, Danny McBride, Maya Rudolph, Kate McKinnon, Tony Hale, Keegan-Michael Key, Ike Barinholtz and Peter Dinklage.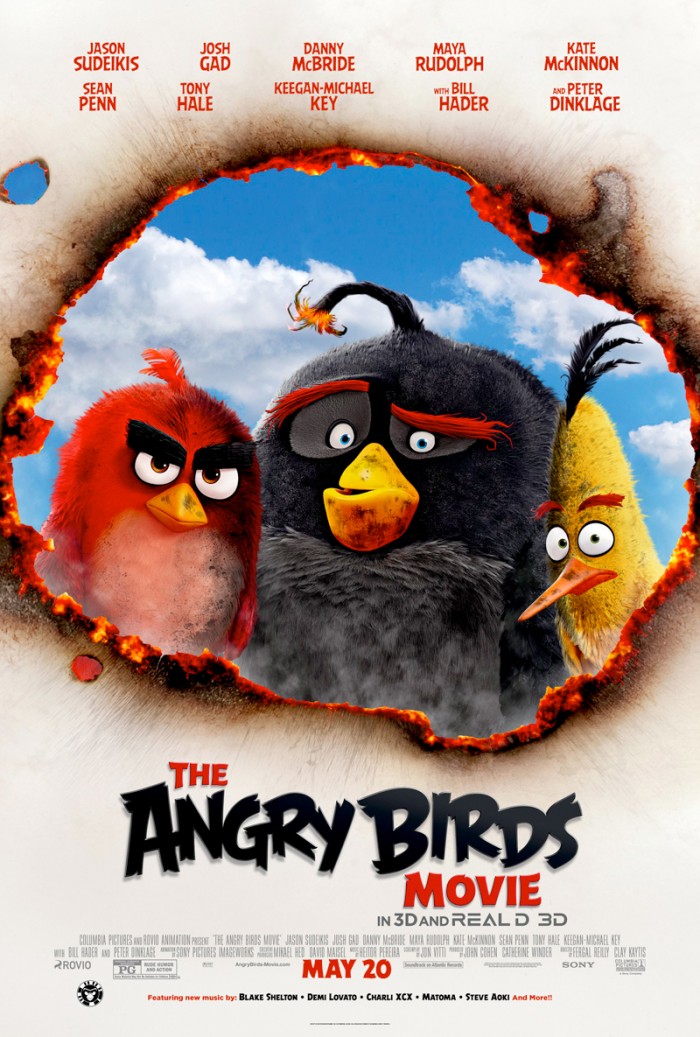 In the 3D animated comedy, "The Angry Birds Movie," we'll finally find out why the birds are so angry. The movie takes us to an island populated entirely by happy, flightless birds – or almost entirely.  In this paradise, Red (Jason Sudeikis, "We're the Millers," "Horrible Bosses"), a bird with a temper problem, speedy Chuck (Josh Gad in his first animated role since "Frozen"), and the volatile Bomb (Danny McBride, "This is the End," "Eastbound and Down") have always been outsiders. But when the island is visited by mysterious green piggies, it's up to these unlikely outcasts to figure out what the pigs are up to.
The Angry Birds Movie arrives on May 20.