This Week In Trailers: Guardians, Chicken, Born In China, Troublemakers, Goldstone, Strike A Pose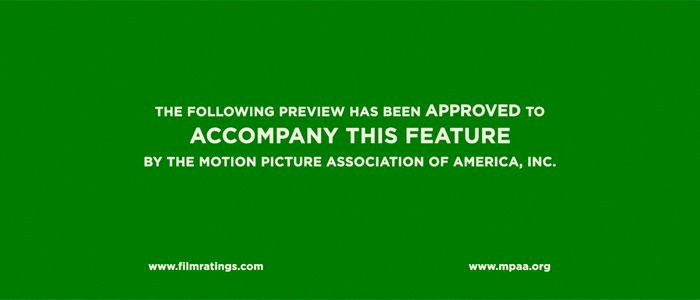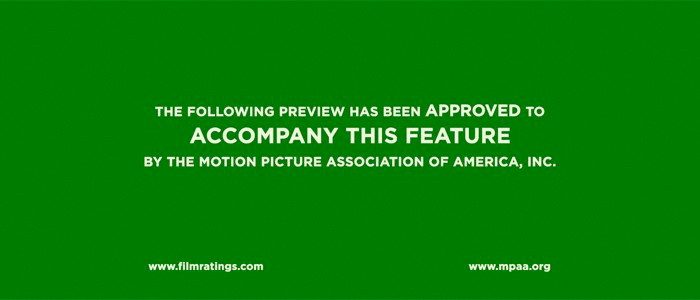 Trailers are an under-appreciated art form insofar that many times they're seen as vehicles for showing footage, explaining films away, or showing their hand about what moviegoers can expect. Foreign, domestic, independent, big budget: What better way to hone your skills as a thoughtful moviegoer than by deconstructing these little pieces of advertising? This week we seriously agree with Frank Cross that there might be some Russian vodka poisoned by Chernobyl out there, hit the outback in search of something sinister, insist that voguing is not only a word but also a verb, get all kinds of artistic, and experience the new face of Simple Jack. Guardians Trailer
The director, Sarik Andreasyan, who is coming off a hot hand with his scorching releases of Mafia: Survival Game and What Do Men Do! 2, is about to disrupt the superhero genre with a movie that looks to redefine what it means to be given full access to a SFX budget that knows few financial limits. I'm not quite sure what is happening but if the Kodiak bear that looks like it's being fueled and sponsored by Powerthirst at the end is any indication of the overall reality of this world, I do know I will be scouring the Internet for any copy of this as soon as it becomes available.
(Via The Verge)
Goldstone Trailer
I like feeling uncomfortable.
Director Ivan Sen does something that is so sly it's easy to completely overlook it; however, it's the hallmark for many great trailers that choose to go this route: he keeps the narrative couched in the present without nodding to any past. It keeps us on unsure ground as we explore this world and try to understand who is who and what we've all been asked to come witness. Jacki Weaver, who is dead on pitch perfect as someone who is hiding more than a few skeletons behind her lips, seems to be at the epicenter for what has brought the POPOs to this small backwater. A gentle score plays behind gunfighting and serene moments of quiet introspection but the contrast works here in its favor. I'm not sure who will come out on top at the end but hopefully this is as gritty and complex as it looks.
Born in China Trailer
You know those times when you're trying to enjoy something but someone is either obstructing the view or just won't get out of the way? Roy Conli, I'm looking at you. This looks absolutely gorgeous but I don't need marketing nuggets to narrate the way.
Chicken TrailerOf Mice and Men for a new generation.
What you should take away from director Joe Stephenson's work here is how intimate it feels. Not so much intimate in the sense that you're emotionally drawn in to everyone here but that there's an intimacy with how we enter and watch our protagonist's life. Sure, there's a little Simple Jack going on here (Tropic Thunder has ruined this genre for everyone) but it's about as authentic as we're going to get for a movie that looks couched in a reality that has an artistic patina coating it all. While I would also take issue with putting the best endorsements from Empire, Sir Ian McKellen and Stephen Frears all at the tail end this is nonetheless a strong trailer that ought to keep anyone dialed in to its message.
Strike a Pose Trailer
Kent was such a Madonna fan in high school.
It was 1992 and Madonna had just dropped Erotica and had sent parents and conservatives into a collective heart attack when she also dropped her book Sex at the same time. There were cadres of old/young, gay/straight, men/women who worshiped at the altar of this pop queen (I'm sure some still do) but, just the year before, parodies of the material girl along with a wicked documentary, Truth or Dare. You could not not get away from being consumed by peak Madonna. So, this trailer, by way of directors Ester Gould and Reijer Zwaan is utterly fascinating if only to see what happened to the cadres of dancers that were riding the maelstrom of publicity and global attention. Madonna was able to go reinvent herself into something, and someone, else while these men had to go live their own lives as themselves. There's nothing particularly explosive or incendiary about the content here but as human interest stories go this is fascinating stuff. It's such a powerfully created trailer that between the naked emotions that are laid bare for us to see and hear and the context around the cultural significance of what this moment meant for movements of all kinds there's just no other way to say that, for me, I need to see this.
Troublemakers Trailer
A moveable feast.
There are ways that artists, when joined as a collective, could become some kind of highfalutin circle jerk but this feels different. Director James Crump does a fine job in providing context around these particular artists and even though I'm not sure if this really my bag, the trailer is a unique experience of sight and sound to sell a story about some people looking to inform the human experience with their artistry.
Nota bene: If you have any suggestions of trailers to possibly be included in this column, even have a trailer of your own to pitch, please let me know by sending me a note at Christopher_Stipp@yahoo.com or look me up via Twitter at @Stipp
In case you missed them, here are the other trailers we covered at /Film this week:
Lightningface Trailer - I'm in.
When the Bough Breaks Trailer – You get what you get and you don't get upset.
The Birth of a Nation Trailer - I'm absolutely on board.
Nine Lives Trailer - 90 minutes of misery.
The Angry Birds Movie Trailer - Has it really come to this?
Equals Trailer – If someday it's between this and the NutriBullet infomercial, I'm going to choose learning how to blend fresh salsa in the confines of my home.
The Night Of Trailer - Interesting mood.
Warcraft Trailer - Nope.
Hands of Stone Trailer - Eh, OK.
The Magnificent Seven Trailer – Like the attitude.
Mike and Dave Need Wedding Dates Red Band Trailer – All the good parts, in two and a half minutes.
De Palma Trailer – The right kind of inside baseball.
The Do-Over Trailer - There's literally nothing constructive I can say about this one.
The Infiltrator Trailer – Snappy and tight.
Jason Bourne Trailer – I welcome this back into my life.
The Founder Trailer – Can't wait to consume all of this.
Lady Dynamite Trailer – A wondrously bizarre ride and I want on.
Café Society Trailer – Not feeling it.
Independence Day: Resurgence Trailer – Not even if it was down to this or nothing at all.