Sequel Bits: 'John Wick: Chapter 2,' 'Alien: Covenant,' 'Star Trek Beyond,' 'Finding Dory,' 'The Conjuring 2,' 'Fast 8'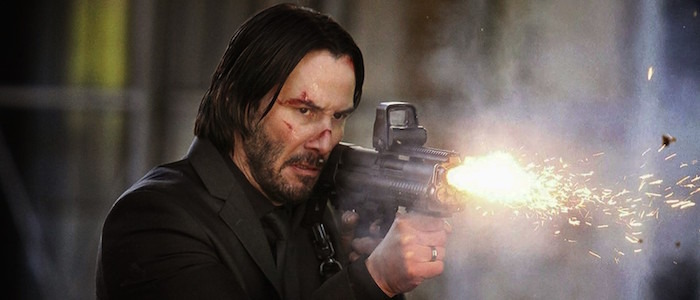 In today's edition of Sequel Bits:
Keanu Reeves is already talking about another John Wick movie.
Jeff Goldblum explains whether or not he'll return to the Jurassic Park series.
The release date of the next Star Trek Beyond trailer is revealed.
Disney releases a new image from Finding Dory.
No, there won't be a Game of Thrones prequel/sequel series.
Yes, Fear the Walking Dead is getting a third season.
The Tales From the Crypt reboot gets a full season order.
The Conjuring 2 debuts a new poster.
David Ayer is down for an R-rated Suicide Squad sequel.
Here's a direct connection between Alien: Covenant and Prometheus.
Dwayne Johnson welcomes Charlize Theron to Fast 8.
Michael Bay has begun scouting locations for Transformers 5.
John Wick: Chapter 2 isn't even due out until 2017, but Keanu Reeves is already hinting at where they will take the series next. Reeves doesn't say the words John, Wick, and Three in this Collider interview, but that's certainly what he's implying here:
"I love John Wick. We had an amazing time making this story. I can't say that we're not geeked about continuing the idea and the character. We have some really cool ideas. We talk about what would be cool to take it to the next level."
And since the first John Wick is an action movie miracle, talk of future films is a good thing. I will watch John Wick movies until I die...and then the immortal Reeves can continue making them for my future grandchildren.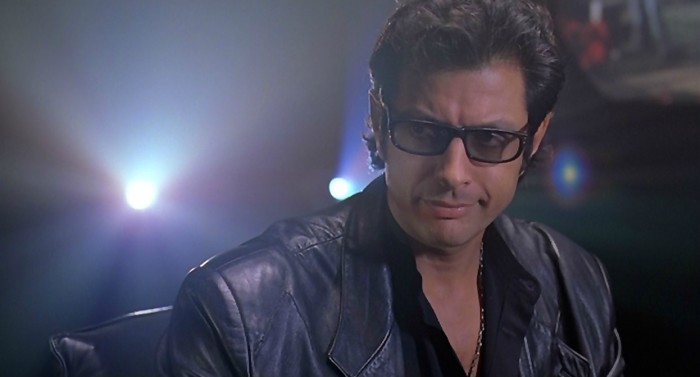 Fandango sat down with the great Jeff Goldblum to talk Independence Day: Resurgence and the subject eventually turned to the Jurassic Park franchise and the hugely successful Jurassic World. Would Goldblum ever consider returning to series? His response may be the finest answer in the history of movie-related journalism:
"I'm nothing if not open. I'm like an open-faced sandwich. My door is not always open — I took the door off. I removed the hinges from the door. I'm too open. I'm like a chicken piccata. What was I about to say? Oh yes, the two [Jurassic Park] movies I did with them were plenty. If I never did anything more, I'd certainly be well satisfied."
Jeff Goldblum, you national treasure, you.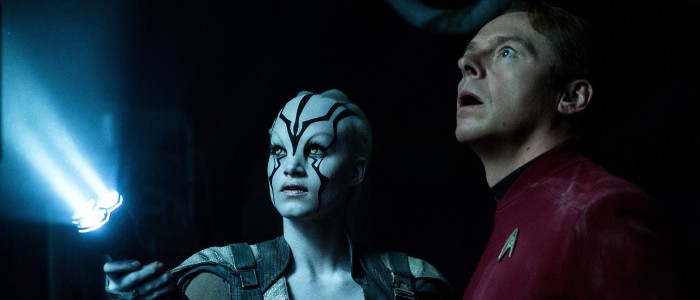 If you're wondering when we'll get the chance to see the next trailer for Star Trek Beyond, you are not alone. Paramount has been awfully quiet about the third film in the rebooted series and many fans have wondered if the studio was trying to bury the July 22, 2016 release for some wacky reason. However, it has now been revealed that the trailer will premiere as part of a special "fan event" to be held on May 20. In addition to the trailer, the event will celebrate the 50th anniversary of the entire Star Trek franchise. Says director Justin Lin:
"As a lifelong fan of Trek, we wanted to do something special for the fans and we couldn't think of a better way to do that than creating an event dedicated to them in the year that we also come together to celebrate the series' amazing 50th year."
The event, which will also include a Q&A with the cast and crew, will take place on the Paramount lot and will be streamed live on Facebook.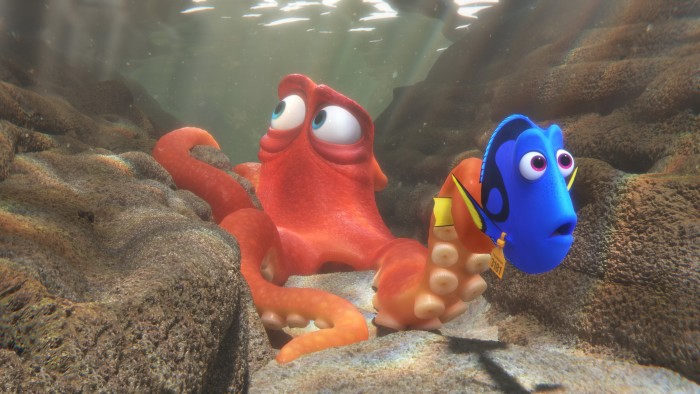 Disney has released a new still from Finding Dory, giving us a new look at Ellen DeGeneres' forgetful fish and her new friend, Hank the octopus (voiced by Ed O'Neill). The still isn't that exciting on its own, but it's worth noting that creating and animating Hank was only possible thanks to all kinds of new breakthroughs and advancements in animation software. An octopus character would have been impossible to create in 2003 when Finding Nemo debuted.
A photo posted by Michael Bay (@michaelbay) on
Director Michael Bay took to Instagram to let everyone know that location scout has officially begun for Transformers 5. Place your bets: was Stonehenge built by robot aliens or will it be destroyed by robot aliens? Or both?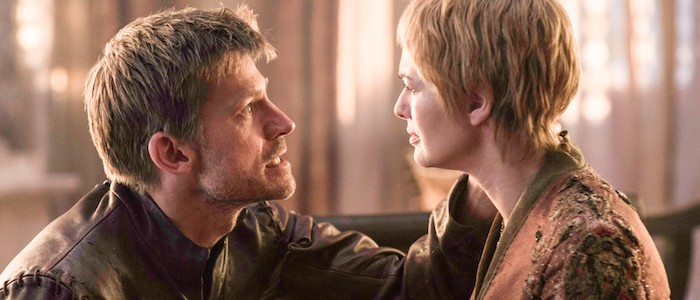 In January, HBO programming president Mike Lombardo teased the possibility of a Game of Thrones spin-off, a prequel set in the time before the series. But now, showrunners David Benioff and Dan Weiss are shutting down that narrative. Weiss dismissed Lombardo's comments as "off-the-cuff" before explaining that the producers and HBO remain very much on the same page:
"When we sat down with him and told him, 'This is what we see, this is how many hours of viable story we have left to tell the story we set out to tell,' there wasn't a second of pushback on that. They were concerned with making the best show they can because they know that's the show that's going to stick around for the longest."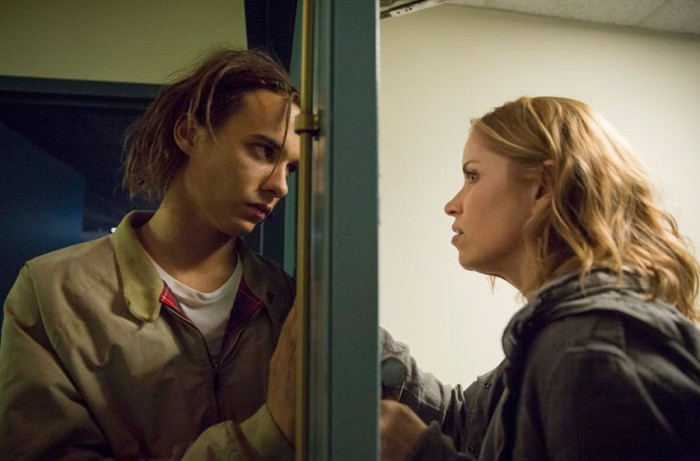 Meanwhile, AMC has officially renewed their popular prequel series Fear the Walking Dead for a third season. In a press release, AMC president Charlie Collider said:
"What Dave Erickson and Robert Kirkman have invented in 'Fear The Walking Dead' is to be applauded. Watching Los Angeles crumble through the eyes of our characters and seeing each make decisions and try to figure out the rules of their new world – it's fresh, eerie and compelling and we're all in for the ride. As Victor Strand observed, 'The only way to survive a mad world is to embrace the madness.' We thank the millions of fans for embracing this mad world and look forward to sailing far into the future."
Like with regular 'ol The Walking Dead, this series will never die as long as people are watching. And if the ratings are any indication, death is a long way off.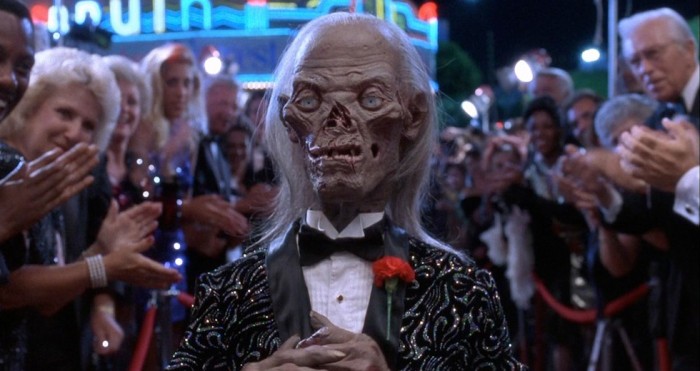 The television reboot/prequel/sequel series trifecta concludes with the news that M. Night Shyamalan's new take on Tales From the Crypt has received a full season order from TNT. Based on the beloved horror anthology that initially ran from 1989 through 1996, the new show will once again be a series of one-off horror tales hosted by the grisly "Cryptkeeper." Tales From the Crypt will be grouped with two new shows, Time of Death and Creatures, to form TNT's new "horror block." Says Shyamalan:
"I'm really thrilled about the way this horror block is coming together with the addition of Time of Death and Creatures. That such a beloved property like 'Tales From the Crypt' is launching our evening makes it an even more unique and exciting opportunity. Across the board, the level of talent has been very inspiring."
The first season of Tales From the Crypt will run ten episodes and premiere in 2017.
Suicide Squad doesn't even arrive in theaters until August, but director David Ayer is already fielding questions about a potential sequel. And since the director's cut of Batman v Superman: Dawn of Justice snagged an R-rating, he's fielding questions about an R-rated sequel. Via MTV:
"For an R movie, you have to decide to do it right out the gate, and that was never the case here. We were always going to hit the PG-13 rating. But the film is meant to be that. It's got edge, and it's got attitude. And it's got its own voice... There's a lot in the film that's going to surprise people."
And yes, Ayer thinks an harder-edged sequel may be worth the effort:
"It would be worth lobbying for."
Considering that the rest of Ayer's movies have taken full advantage of their R-ratings, this shouldn't come as a surprise to anyone.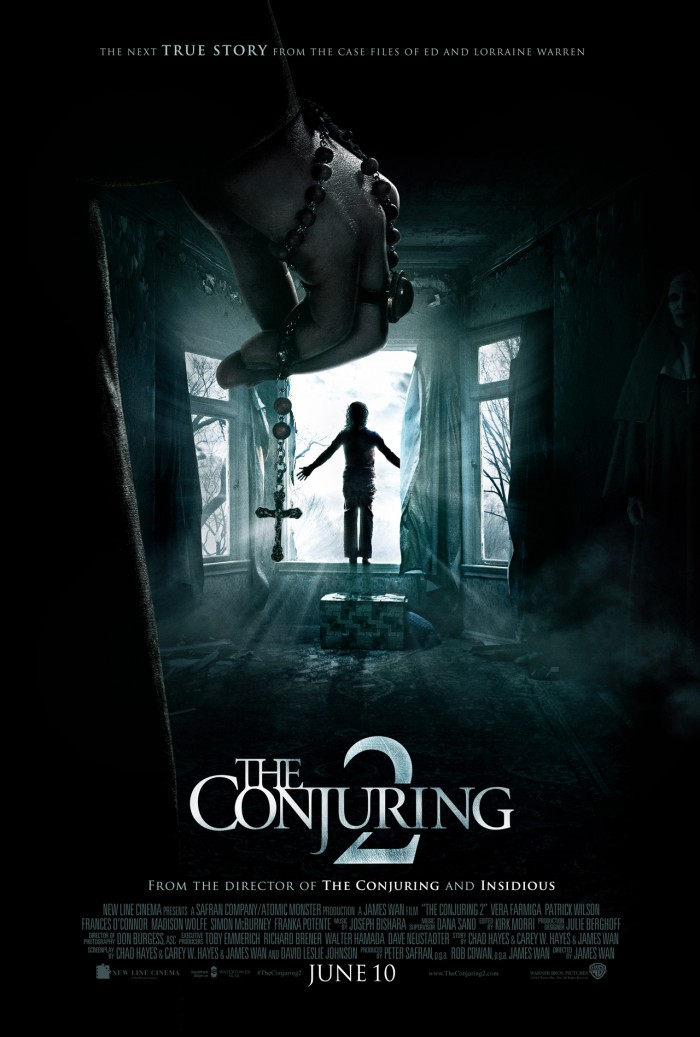 Coming Soon has debuted the new poster for The Conjuring 2 and it checks all of the right boxes. Dark bedroom. Creepy kid. Just enough supernatural fog to make things spooky. The prominent placement of religious iconography. Yep, this is definitely a James Wan movie and I couldn't be more excited to have this thing attack my psyche later this summer.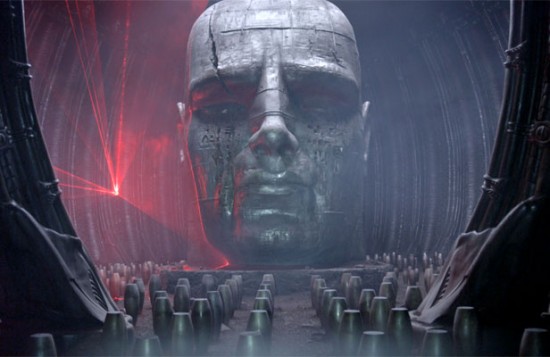 Ridley Scott's Alien: Covenant is a sequel to Prometheus in that it takes place in the same universe and takes place after the events of that movie, but otherwise, the connections seem loose. The setting has changed. One of the two surviving leads from the first movie has been seemingly jettisoned from the plot. The time jump suggests that everyone involved wanted to put some distance between this movie and the original, which received a very mixed reaction from Alien fans and audiences alike. But now, Bloody Disgusting reports that Covenant will utilize imagery that was originally seen in Prometheus. In a now-deleted Instagram post, an crew member on the set snapped a picture of a giant statue head on the film's Australian set, a head that matches the giant head seen in the Engineers' "Head Room" in Prometheus. So there you go: the mythology lives on!
  Want to officially welcome my good bud and all around bad ass Charlize Theron to FAST & FURIOUS 8. When MTV asked her how she felt about coming in and playing the villain, her response was classic and the reason why I love that woman.. she said, "I'm coming to mess that shit up!" #WreckShit #BringIt #FF8 #DaddysGottaGoToWork   A photo posted by therock (@therock) on
A few days ago, Charlize Theron joined the already bursting-at-the-seams cast of Fast 8, which feels like a natural next step for Imperator Furiosa. Naturally, her social media conscious co-star Dwayne Johnson took to Instagram to properly welcome her to the beloved and very silly action franchise, promising that her villain will "mess that shit up." I don't know about you guys, but I'm down for a scene where Theron battles The Rock in hand-to-hand combat, mainly because I think she could win.