'The Jungle Book' Honest Trailer: Seriously, Almost Everyone Abandons Mowgli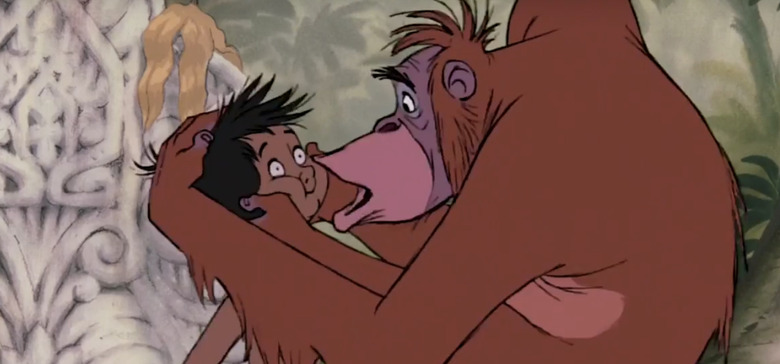 This weekend brings Disney's latest live-action remake to the big screen in the form of The Jungle Book, a new adaptation of Rudyard Kipling's classic novel of the same name. The early buzz on the movie is that it's a mesmerizing, visual spectacle and a fantastic update of the tale that pretty much everyone knows, and there's already talk of a sequel with director Jon Favreau likely coming back as director.
But before you go see the new take on The Jungle Book, check out the Honest Trailer poking fun at the animated adaptation that Disney made back in 1967. You might have forgotten that Mowgli is kind of a brat in Disney's musical adventure, but the jungle is a swinging jazz club that makes it all better.
Here's The Jungle Book Honest Trailer from Screen Junkies:
It never really occurred to me until I watched this honest trailer, but I really don't remember much about the animated flick with the exception of the "Bare Necessities" tune. Here's hoping the new take gives us something a little more memorable this weekend.
In addition, while I was aware that Disney had recycled animation between various movies, I had no idea that they did it so much within The Jungle Book itself. Just goes to show you how good my attention span was as a kid that I didn't notice or care that Disney took the easy route. Since animation has always been difficult and the movie was made in 1967, I suppose we can let it slide.
Apparently the visuals in the new Jungle Book are more than impressive, and I'll definitely be checking it out. If you need anymore convincing, check out the IMAX trailer right here.