Steven Spielberg Reteaming With Mark Rylance For 'The Kidnapping Of Edgardo Mortara'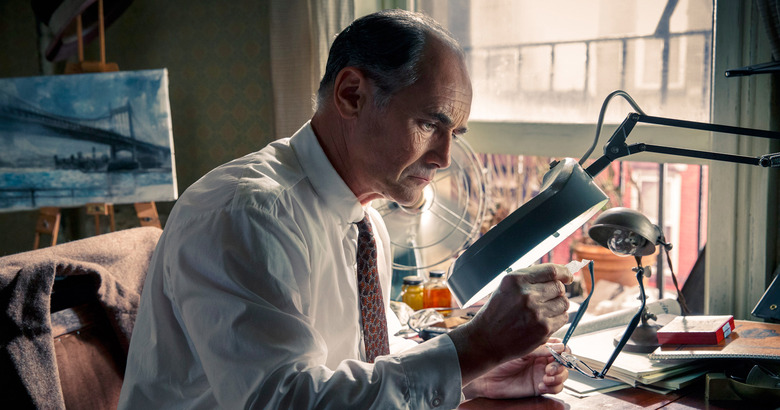 We may receive a commission on purchases made from links.
It's been almost exactly two years since we heard Steven Spielberg would be directing The Kidnapping of Edgardo Mortara, based on David Kertzer's book of the same name about the true story of a young Jewish boy who is kidnapped by the Catholic Church in order to complete his conversion after being secretly baptized by a family servant. The film was said to reteam Spielberg with Lincoln and Munich writer Tony Kushner, and now the project will have another reunion for the director as well.
Mark Rylance, who just won an Oscar for Best Supporting Actor for his role in Speilberg's Best Picture nominated Bridge of Spies, has landed a role in the film. Following The BFG, hitting theaters later this year, this will be the third project in a row where Spielberg and Rylance have worked together. It sounds like they're becoming great collaborators.
Find out more about The Kidnapping of Edgardo Mortara below.
For those unfamiliar with the story, here's a description of the book from Amazon:
Bologna: nightfall, June 1858. A knock sounds at the door of the Jewish merchant Momolo Mortara. Two officers of the Inquisition bust inside and seize Mortara's six-year-old son, Edgardo. As the boy is wrenched from his father's arms, his mother collapses. The reason for his abduction: the boy had been secretly "baptized" by a family servant. According to papal law, the child is therefore a Catholic who can be taken from his family and delivered to a special monastery where his conversion will be completed.
With this terrifying scene, prize-winning historian David I. Kertzer begins the true story of how one boy's kidnapping became a pivotal event in the collapse of the Vatican as a secular power. The book evokes the anguish of a modest merchant's family, the rhythms of daily life in a Jewish ghetto, and also explores, through the revolutionary campaigns of Mazzini and Garibaldi and such personages as Napoleon III, the emergence of Italy as a modern national state. Moving and informative, the Kidnapping of Edgardo Mortara reads as both a historical thriller and an authoritative analysis of how a single human tragedy changed the course of history.
Deadline has news of Mark Rylance joining the production as Pope Pius IX, a key figure during this whole ordeal which you can read more about at Wikipedia. Much like Munich, it sounds like there's an incredible story here with a focus on how the Jewish people were oppressed and discriminated against, this time by the Vatican and its religious leaders.
We'll be waiting awhile before we see this one hit the big screen, though, because production isn't supposed to begin until early 2017, and it's expected to arrive later the same year. Of course, it took two years before we got this casting update with Rylance on the film, so we'll see if the production starts on time. Spielberg will follow the hopeful awards contender with the adaptation of Ready Player One, coming in 2018, he's also set to direct Indiana Jones 5, due out in 2019.