Sequel Bits: 'Indiana Jones 5', 'The Incredibles 2', 'Mission: Impossible 6', 'Underworld 5', 'xXx 3'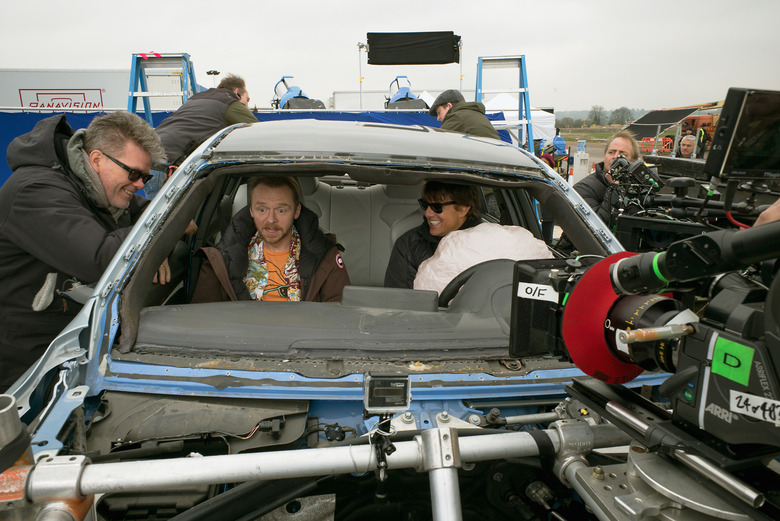 After the jump:
Underworld 5 gets a new title and a new logo.
Nut Job 2 makes off with a summer 2017 release date.
Tom Cruise promises more crazy stunts in Mission: Impossible 6.
No, Indiana Jones 5 is not a prequel, and no, we aren't getting a new Indy.
Neighbors 2 took inspiration from an unlikely source.
Vin Diesel sings with a gospel choir on the set of xXx 3.
Robert Carlyle (a.k.a. Begbie) teases Trainspotting 2.
Andrew Stanton drops some hints about The Incredibles 2.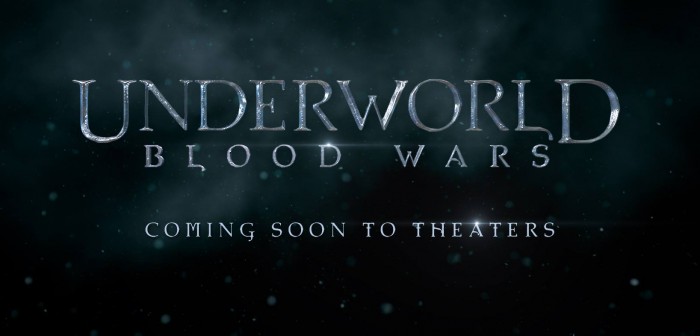 Underworld 5 finally has a real title. Screen Gems and Lakeshore Entertainment have announced on Facebook that the next installment of the vampires vs. werewolves series will be called Underworld Blood Wars. It's not a bad name, and it's certainly more imaginative than Underworld Awakening (i.e., Underworld 4) or Underworld Evolution (i.e., Underworld 2). There's a new logo and everything, as you can see above. Anna Foerster is directing the film, which brings back Kate Beckinsale's Selene and Theo James' David, for release on October 14.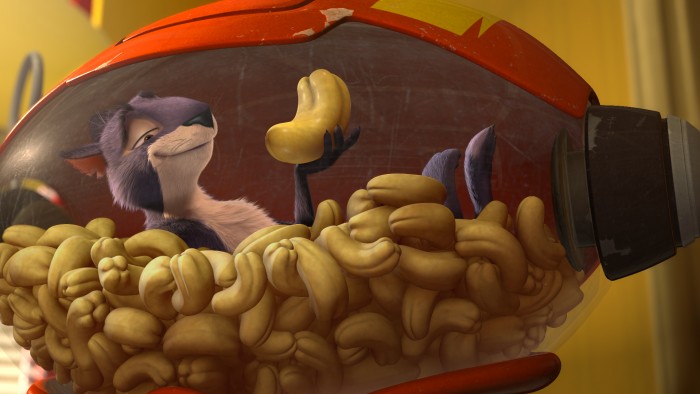 Remember The Nut Job? No? Well, Open Road Films certainly does, probably because the animated adventure grossed nearly triple its $42 million budget in 2014. The studio quickly greenlit a sequel for January 2016, but as you may have noticed, that date has already come and gone. So now they've got a new date in mind: May 19, 2017, which will pit The Nut Job 2 against Annabelle 2 and Baywatch.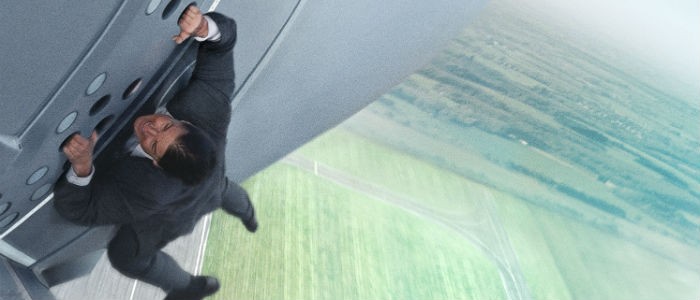 At this point, the Mission: Impossible movies are basically a documentary about Tom Cruise trying to kill himself for our amusement. I kid, of course, but the series has definitely become known for its death-defying stunts. Last time around, for example, director Chris McQuarrie strapped Cruise to the outside of a moving airplane and held him underwater for minutes at a time.
And it doesn't sound like Cruise and McQuarrie will be slowing down any for Mission: Impossible 6. Variety reports that during a CinemaCon appearance, the actor promised "more incredible set pieces [and] stunts" — as well as a "very entertaining and compelling story," as if anyone is watching these movies for the story.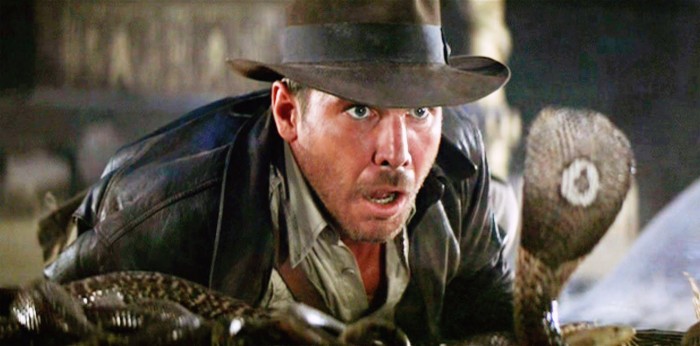 We don't have a good idea yet of what to expect in Indiana Jones 5, but the one thing we definitely won't see is a new Indy. Speaking at CinemaCon, producer Frank Marshall was adamant that he couldn't imagine anyone replacing Harrison Ford as the swashbuckling archaeologist. "I think both in the Jason Bourne series and on Indiana Jones, we are not going to do the Bond thing," he said. "We think those characters are iconic, and those are the only actors who can play that.
While some fans have speculated that Indiana Jones 5 could be a prequel (which would then open the door for a younger actor to play a younger Indy), Marshall denied that this was the case. Instead, he said, Indiana Jones 5 will pick up where Crystal Skull left off. And if the next film does well, will we see more? Marshall wouldn't rule it out. "It's all about the story," he said.
Steven Spielberg is directing Indiana Jones 5 for release on July 19, 2019.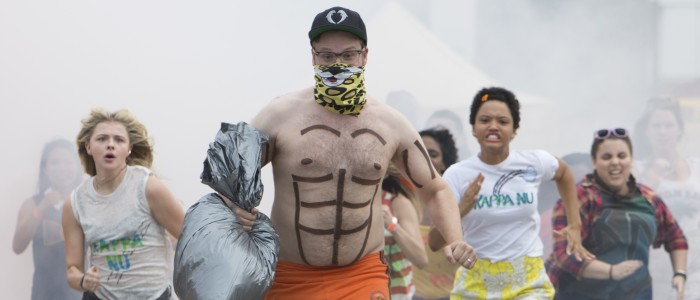 You wouldn't think Neighbors 2: Sorority Rising would have a whole lot in common with a family-friendly animated adventure. But director Nicholas Stoller revealed to Yahoo that a certain Pixar movie helped inspired his R-rated comedy adventure.
I looked at the Toy Story movies as inspiration. If the first Neighbors is a dumb, gross, R-rated Toy Story, this is like a dumb, gross, R-rated Toy Story 2. Each of the Toy Storys are telling an emotional story, but they're comedic. They're so successful creatively in terms of the stories they're telling. And they're pretty grounded.
... Yeah, still not seeing it. But hey, there are worse films for a director to take inspiration from. Neighbors 2: Sorority Rising opens May 20.
Vin Diesel's day job allows him do all sorts of great and crazy things, and recently it allowed him to fulfill a very particular dream of his: to sing with a gospel choir. As you can see in the video above, the actor joined Sharon Riley and the Faith Chorale on the set of xXx: The Return of Xander Cage for a super endearing rendition of "Oh Happy Day." Any shortcomings with regard to his his actual vocal talents are outweighed by his obvious delight. The only downside? Now we're all going to be disappointed if the next xXx turns out to be anything other than a Sister Act remake. We'll find out for certain when the films opens January 20, 2017.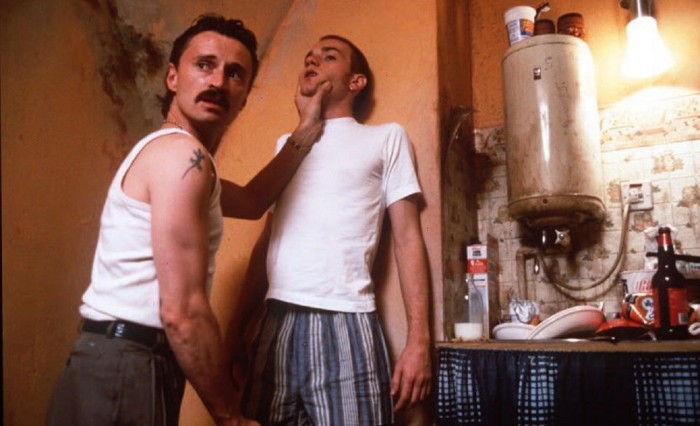 Danny Boyle's Trainspotting 2 has a high bar to clear if it wants to live up to the first film, let alone surpass it. But star Robert Carlyle (who played Begbie) seems to be feeling pretty good about it so far. "We start shooting, I understand, in the middle of May and I think it's going to be pretty much 50-50 between Edinburgh and Glasgow," said Carlyle at a recent event with Trainspotting author Irvine Welsh.
Although Carlyle wouldn't give away too much detail about the plot of the movie, he did offer a general idea of what to expect.
What I will say is that all the characters are exactly where you would want them to be. The strength of this new script is the fact that the narrative is a bit stronger than it was in the original.
This has maybe got a wee bit more to it in terms of what they've been up to through the years. You learn a lot about Renton, Sick Boy and indeed Begbie and where their heads are at.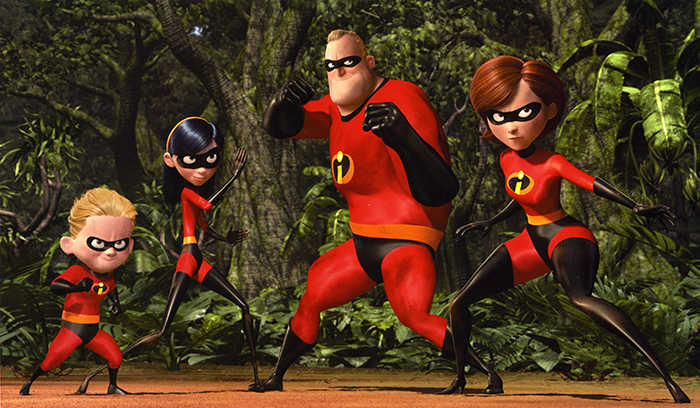 By the time The Incredibles 2 opens, it will have been 15 years since the first film hit in 2004. So after all that time, what can fans expect? Unsurprisingly, Pixar brain trust member Andrew Stanton isn't ready to divulge too many details — but did tell io9 he believes the sequel will follow up on a certain "promise":
Well, look, it was in the movie from the first one. There was a big promise at the back end of the movie. 'Here we go. They're now a family of superheroes.'
Producer Lindsey Collins backed him up:
Brad [Bird] is as good as they get. And I think he's very aware of how excited people are for Incredibles 2 and I'm sure he feels a lot of the same pressure we felt about making sure that we're worthy of that kind of anticipation. And I think he takes it seriously. I'm, for one, excited to get back in that world.
Yes, we're very excited too. Too bad The Incredibles 2 doesn't open til June 21, 2019.