Cool Stuff: New 'Transformers' Pop-Up Book Has Paper Vehicles That Actually Transform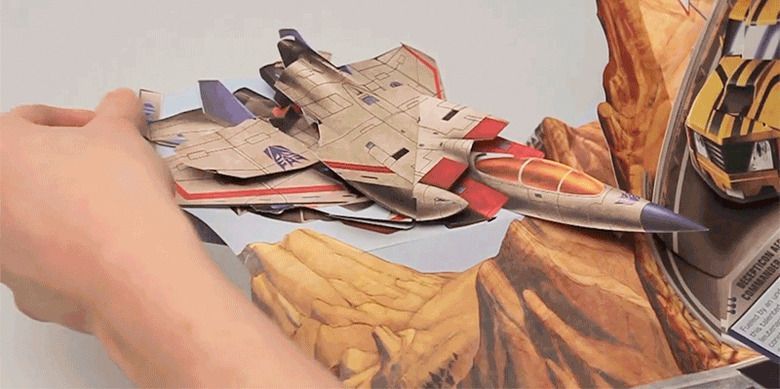 We may receive a commission on purchases made from links.
Pop-up books have always been fun for kids, but what Matthew Reinhart and Emiliano Santalucia have created with Transformers: The Ultimate Pop-Up Universe is truly a marvel in paper engineering. The pop-up book commemorates the 30th anniversary of Hasbro's iconic robots in disguise, and it features paper creations that actually transform from vehicles into their respective robot forms with just the pull of a paper tab. It's something that your kids, and even some adults, will be pretty impressed by.
Check out the Transformers pop-up book below.
Here's a video that takes you inside Transformers: The Ultimate Pop-Up Universe (via Gizmodo):
If you don't feel like sitting through the entire review from Best Pop-Up Books then just check out this GIF: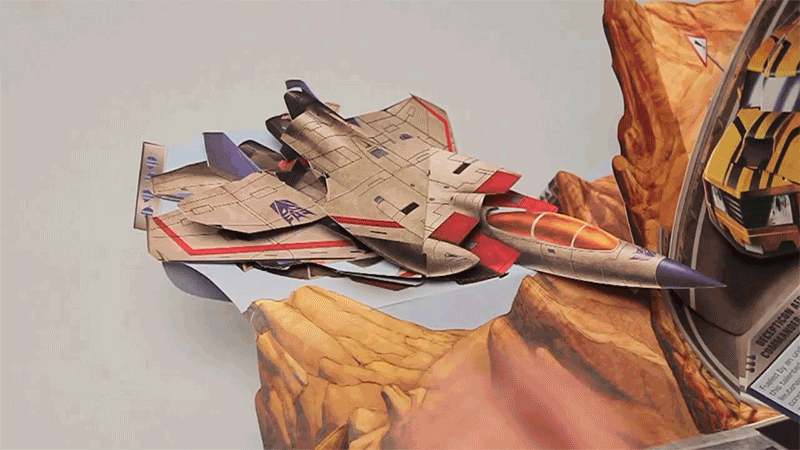 How cool is that? It's one of those times I wish pop up books were this cool when I was a kid. But at the same time, the real Transformers toys that were on shelves when I was a kid were of a little higher quality than the ones released today.
Anyway, here's the official synopsis of the book:
TRANSFORMERS shift, change, and rise to battle in this spectacular interactive pop-up adventure by bestselling paper engineer Matthew Reinhart. Open each page to explore a different part of the vast Transformers universe-then pull the tabs to watch the pop-ups change into entirely new paper creations!
Watch as the planet Cybertron changes into an epic battle on Earth. Then look out for the mighty Autobot Omega Supreme — Reinhart's tallest pop-up ever — as he rises off the page to smash Decepticon foes. In this epic pop-up experience unlike any seen before, only you hold the power to make the Autobots and Decepticons turn from vehicles to robots, and back again.
Starring more than 35 iconic Transformers characters, including Optimus Prime, Bumblebee, Megatron, Starscream, and more, Transformers: The Ultimate Pop-Up Universe offers fans new and old a pop-up experience they won't ever forget.
Transformers: The Ultimate Pop-Up Universe is available on Amazon right now.