'Transformers 5' Lands 'John Wick' Cinematographer To Shoot The Sequel For Michael Bay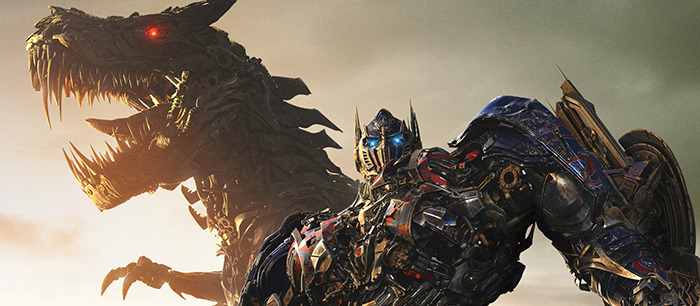 The most recent Transformers sequels, Dark of the Moon and Age of Extinction, had Man of Steel director of photography Amir Mokri helping Michael Bay behind the camera. But for the filmmaker's final outing on the franchise with Transformers 5, he's bringing in some new blood.
John Wick cinematographer Jonathan Sela has boarded Transformers 5, which is being written by Akiva Goldsman and Jeff Pinkner, both writers who were part of the big writing room that planned out the future of the Transformers franchise, including sequels and spin-offs. Find out more about the new Transformers 5 cinematographer below.
Jonathan Sela's addition to the movie (via Variety) confirms that we'll get another Transformers sequel that at least looks gorgeous, even if the story ends up not making any sense. And considering how stellar the aforementioned action movie starring Keanu Reeves looked, Transformers 5 should be in good hands in the visual department.
In addition to John Wick, Sela has also been director of photography for Max Payne, Law Abiding Citizen, A Good Day to Die Hard, and the comedy classic Soul Plane. He was also responsible for shooting Miley Cyrus' racy music video for her track "Wrecking Ball" and Green Day's "21 Guns", which just so happened to be on the soundtrack for Transformers: Revenge of the Fallen.
Other cinematographers on the Transformers franchise have included Mitchell Amundsen (Now You See Me) on the first film and Ben Seresin (World War Z) on the second film. Amir Mokri is the only one to have survived two Transformers movies with Michael Bay, though Ben Seresin did also lens Pain & Gain for the director.
The future of the Transformers franchise is starting to look pretty packed with a Bumblebee spin-off in the works, an animated Cybertron origin story on the way, and two more sequels dated for 2018 and 2019. But right now all eyes are probably on Transformers 5 to see if the interest in the franchise is still there. Considering Transformers: Age of Extinction made over $1.1 billion worldwide, I'm sure audiences will still turn out for this one. Though it did make slightly less than Dark of the Moon.
As for Transformers 5, production is slated to begin in June (with some shooting happening in Michigan), but so far we only know that Mark Wahlberg will return in the sequel. Some plot details surfaced last fall concerning Optimus Prime going to space to find out more about his creators who betrayed him, but we're not sure if they're accurate or not. With production beginning soon, hopefully we'll get more details.
Transformers 5 arrives in theaters on June 23, 2017.