Superhero Bits: Women Of Civil War, Jason Momoa On Batman V Superman Reviews & More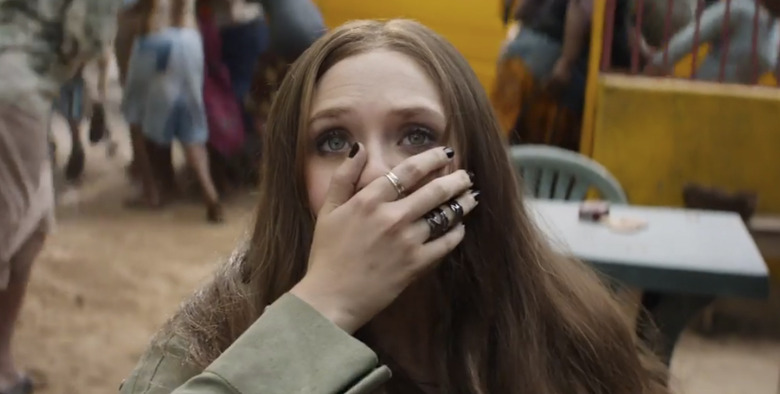 What do the executive producers of Arrow say about this week's major death revelation? What does Jason Momoa think of the negative reviews of Batman v Superman? How much ass are the women of Civil War kicking in new featurette? Which characters do you think share a kiss in Civil War? All that and more in this edition of Superhero Bits.
Here's a sneak peek from the return of Gotham next week.
Anthony & Joe Russo tease a kiss in Captain America: Civil War, but between which characters?
Loki sets Asgardians at war in a new #GuardiansoftheGalaxy clip, airing Sunday at 8:00 AM ET on Disney XD!https://t.co/ptctzOgKzI

— Marvel Entertainment (@Marvel) April 7, 2016


Thor and Heimdall must team up with Star-Lord to take on The Destroyer on Guardians of the Galaxy.Raven encounters Trigon in a new clip from Justice League vs Teen Titans.
Dark Phoenix is who I painted last time on http://www.twitch.tv/kaypikefashion This insanely powerful very complex character was a joy to create in paint. I used a viscous amount of ambient orange lights and back-lighting of red. Light was affecting every paint choice
It was a Challenge as always to to the extreme contrasts with the style. I last did it with Robin. The animation was fun too, We turned up the gel lamp and tied it into the blowing animation. Fire and Drama
Im practising up as one day I want to paint @lustredust as the green version *lifegoals* The Wig is a Matilda in Crimson from @ardawigs #darkphoenix #jeangray #marvel #xmen #comics #StanLee @shadesofjeangrey @halesbells @sophiet @sirpatstew @thehughjackman @bryanjaysinger @therealstanlee @gregpakpix @ryanstegman @stanleecomikaze @therealstanlee #JackKirby @xmenmovies @xmengeek @comics @comic_con #redhair #yyc #calgary #bodyart @twitch @kryolanofficial @mehronmakeup @mehroncanada @sephora @calgaryexpo @bennyemakeup #mehronmakeup #kryolanofficial #mehron @wolfefaceartfx @ardacanada #makeup #mua #makeupartist #comic #comicbooks #cosplay #cospaint #twitchcreative #twitch #fanart @amazingmakeupart #beauty @comicbookresources @geekfantasymagazine #Dark #Phoenix #bodypaint #paint
Check out this impressive body paint creation of Jean Grey as Dark Phoenix.
Take a closer look inside the CatCo offices with behind the scenes photos from Supergirl.
See Agent 13 taking on Bucky Barnes, and Black Widow battling Crossbones in a new Civil War featurette.
A DC's Legends of Tomorrow featurette reveals a new character related to Atom.
Due to the amount of graphics and images included in Superhero Bits, we have to split this post over THREE pages. Click the link above to continue to the next page of Superhero Bits.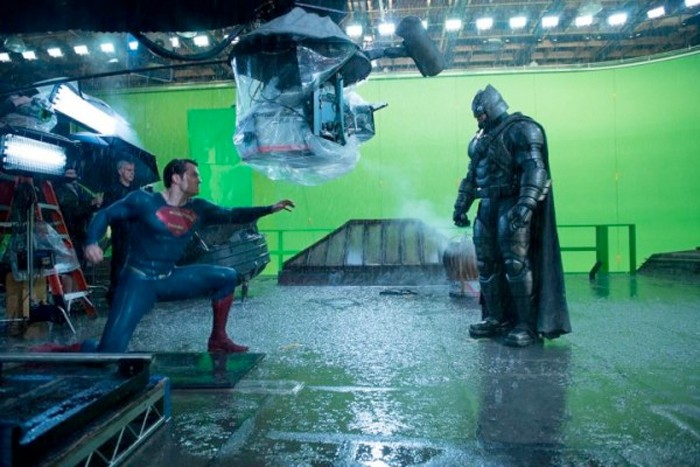 Set photographer Clay Enos revealed this cool behind the scenes photo from Batman v Superman.
Arrow executive producers talk about the major death that was revealed on the show this week.
A new Captain America: Civil War TV spot runs through the history of Captain America and Iron Man.
Jason Momoa reacts to the negative reviews of Batman v Superman: Dawn of Justice, and he doesn't really care.
The #LEGO #IronMan glove from #CaptainAmericaCivilWar is done!Now if only I could use LEGO to fix my hair like Tonys pic.twitter.com/ZtLIW3NnCG

— SoundRes (@SoundResonance) April 4, 2016
One fan has made a LEGO version of Tony Stark's Iron Man glove from the Civil War trailer.
Check out the secret warriors in new images from Agents of SHIELD.
Here's a tease for the next episode of Arrow, following the big death reveal this past week.
Anthony & Joe Russo say Bucky and Cap's relationship is the heart of Civil War.
Due to the amount of graphics and images included in Superhero Bits, we have to split this post over THREE pages. Click the link above to continue to the next page of Superhero Bits.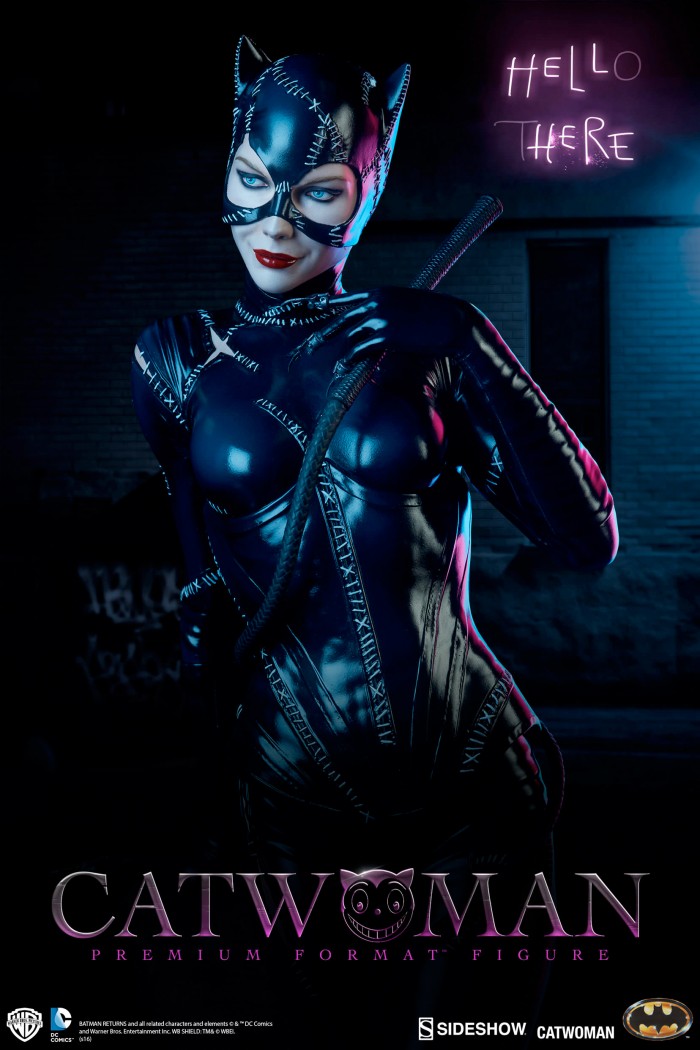 Sideshow Collectibles has a new Catwoman premium format figure inspired by Batman Returns.
Check out the new "Surf's Up, Joker's Under" Batman Pop Vinyls on the way from Funko this summer.
Some new DC Comics Underoos are now available for The Joker, Wonder Woman and more.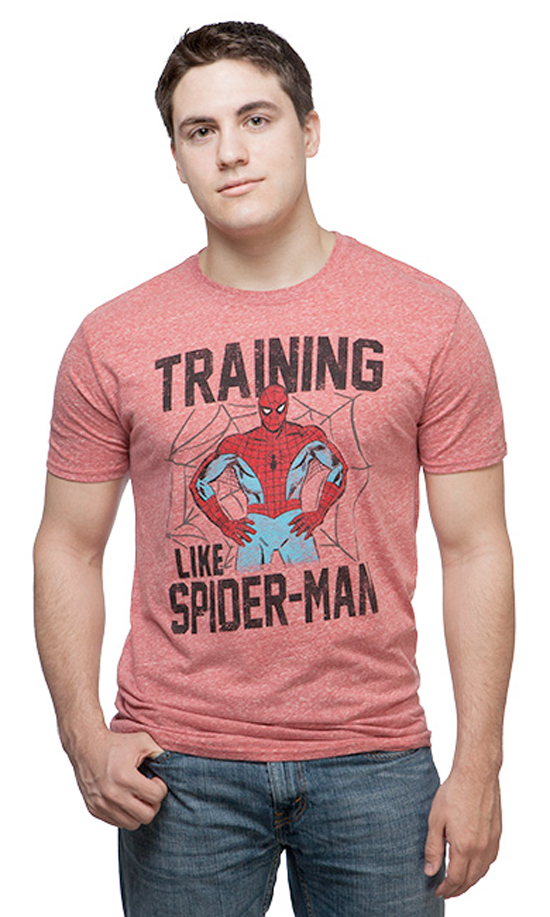 If you want to show you're a nerd, and you love the gym, this Spider-Man shirt is for you.