'David Brent: Life On The Road' Teaser Trailer: Ricky Gervais Is Back To Make Things Awkward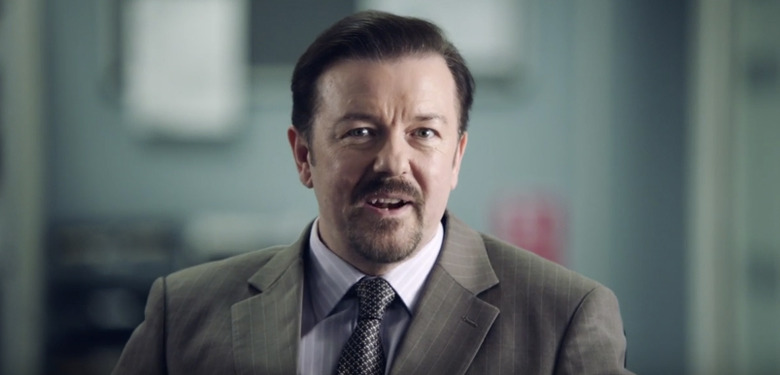 If there's one big screen revival of a TV show to get excited about this year, it's the return of Ricky Gervais as The Office boss man David Brent. The awkward former manager of the Wernham Hogg Paper Company isn't slinging paper anymore. Instead, he's following his dreams by trying to become a famous singer songwriter. But in the first David Brent: Life on the Road teaser trailer, it's clear that he hasn't quite escaped life in an office just yet, and he's still got the gift of making people supremely uncomfortable.
Watch David Brent movie teaser trailer after the jump.
Here's the David Brent: Life on the Road teaser trailer from Ricky Gervais' YouTube channel:
Even though David Brent isn't working for a paper company anymore, he's still selling cleaning products around the country as a sales rep. But as we know, he's always wanted to be a famous singer. This mockumentary takes a look at his journey to follow his dream by putting together a band. Since this is David Brent we're talking about, you can bet nothing is going to go according to plan, and he's going to have plenty of trouble on the road.
Don't forget, this is a comedy musical, so we're going to get plenty of original music from David Brent, hopefully with metaphors as subtle as the one in this teaser trailer. But will any of the other cast members from The Office pop up? We'll have to wait and see. Since this movie is written and directed by Ricky Gervais, anything is possible.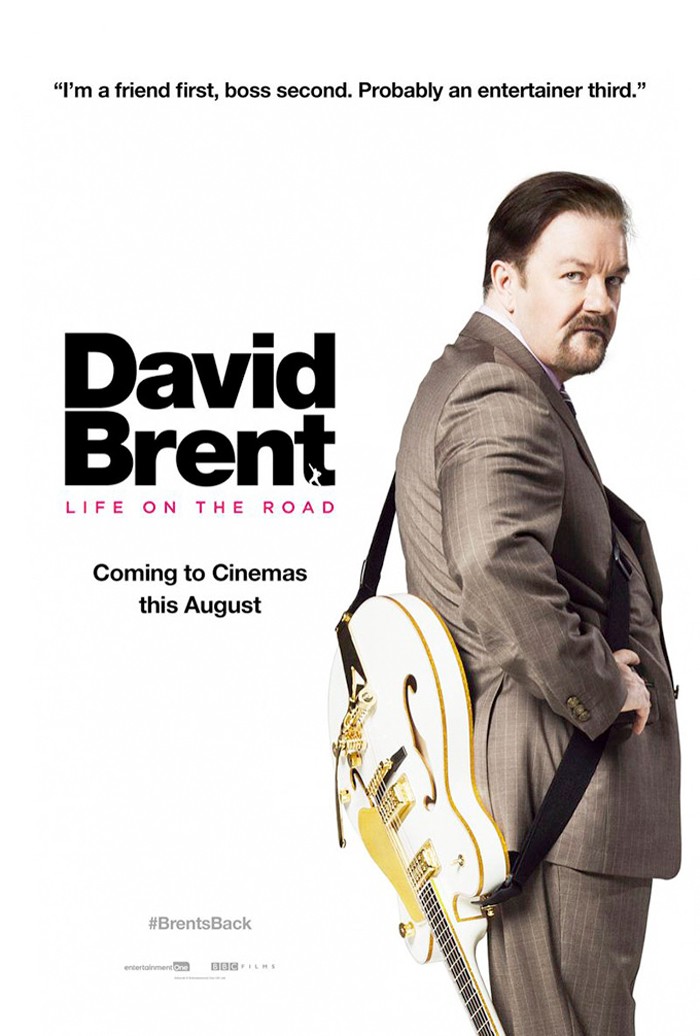 David Brent is now a rep selling cleaning products up and down the country. The thing is he has never really given up the dream of being a rock star, and in this documentary movie we follow his one last shot at fame. We find out what he's been up to since his days at Wernham Hogg and we follow him on the road trying to get a record deal. He puts a band together (a group of mercenary session musicians taking his money with absolutely no love for him or his dream) and ropes poor Dom (a rapper who he was meant to be managing) into coming on tour with him to give him a bit of credibility. Let down after let down, faux pas after faux pas Brent never gives up his dream... just his hard earned money and a cashed in pension to fund the whole folly. With original music by the man himself Life on The Road is like a comedy musical. It's exciting, funny, excruciating and a little sad.
David Brent: Life On The Road hits the UK on August 19, but Open Road hasn't announced a US release date yet.