Warner Bros. Delays 'Jungle Book: Origins', Bumps Up 'Wonder Woman,' Sets New DC Films Dates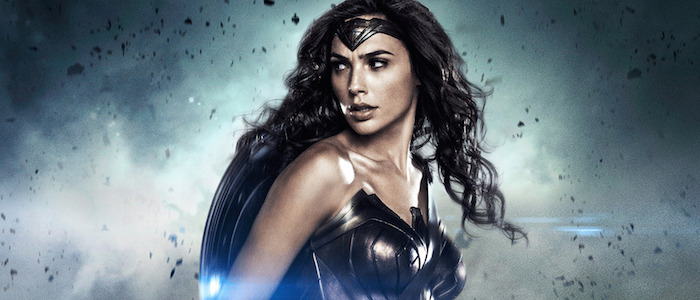 All eyes are on Warner Bros. right now and not necessarily for the reasons they want. Batman v Superman: Dawn of Justice has made a ton of cash, but that 69% drop between the first and second weekends has everyone (including people who normally don't pay attention to box office news) talking. The still new DC movie universe isn't on fire yet, but it's definitely singed. The studio is well-aware that they're in a precarious position and need to carefully consider what they do next.
And something is definitely going on behind the scenes. Warner Bros. has announced a slew of changes to their schedule, including new release dates for Wonder Woman, Jungle Book: Origins, and two untitled DC superhero movies.
The most immediate news here is that Wonder Woman's release date has been brought forward a few weeks. Patty Jenkins' movie, which finds Gal Gadot's Amazon warrior going on an adventure in Europe during World War I, was originally set to bow on June 23, 2017. Now, it will open on June 2, 2017. If you look at the schedule, this feels like a wise move, as the previous release date put Wonder Woman in direct competition with Transformers 5. The only real competitor on June 2 is Bad Boys 3, a movie that doesn't even have a finished script and probably won't hit that release date at this point.
Warner Bros. also announced that two untitled DC films will open on October 5, 2018, and November 1, 2019, but your guess is as good as ours when it comes to details. If I had to put money down, I'd wager on one of them being Ben Affleck's solo Batman movie and the other being a sequel to Suicide Squad, which is currently undergoing major reshoots after the internet fell in love with the trailer.
Meanwhile, Jungle Book: Origins has been pushed from October 6, 2017 to October 19, 2018. This isn't the first time this film has been pushed back an entire year. About a year and a half ago, director Andy Serkis' motion capture adaption of Rudyard Kipling's beloved stories was delayed from 2016 to 2017. Serkis himself commented this latest change:
"I've got to say that personally I'm absolutely thrilled that Warner Brothers have changed the delivery date of our movie. The ambition for this project is huge. What we are attempting is an unprecedented level of psychological and emotional nuance in morphing the phenomenal performances of our cast into the facial expressions of our animals."
What he doesn't say is that Disney is releasing their own Jungle Book movie in a little over a week and it's garnering incredible early reviews and that Warner Bros. possibly just wants to put a little more distance between these projects.