'The Last Of Us' Movie Is Stalled And 'Uncharted' Is A Big Question Mark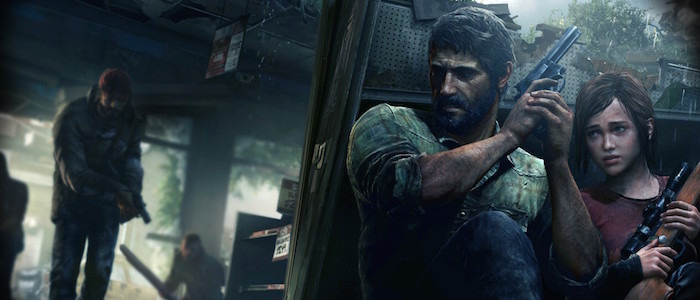 Few developers make video games as inherently cinematic as Naughty Dog. The Uncharted series is the closest the electronic gaming medium has ever come to reaching the pulpy heights of Raiders of the Lost Ark. The Last of Us is one of the best games I've ever played, a terrifying post-apocalyptic tale that poses a number of difficult questions without offering easy answers. These are smart, character-driven games filled with exciting action beats and powered by stories that carry weight. In the right hands, they'd make for great movies.
But both of these games have had a rough go in the Hollywood landscape and the latest piece of news isn't going to make fans feel any better about these cinematic adaptations. Uncharted is still charging toward a release date without a compass and The Last of Us appears to be dead in the water.
Two years ago, a film adaptation of The Last of Us was announced, with Sam Raimi producing through his Ghost House Pictures production company. Raimi even met with Game of Thrones star Maisie Williams about playing the role of Ellie, a teenage girl who embarks on a trip across a desolate America populated my monsters of the human and inhuman variety. Neil Druckmann, who served as writer and creative director for the game, penned the screenplay. And then...nothing. Speaking with IGN, Druckmann revealed that the film has stalled out completely:
"I know I said in an interview a while back we had a table read, got the script to a good place and it kind of entered development hell like these things tend to do. There hasn't been any work done on it in over a year and a half."
Meanwhile, the Uncharted movie has endured a far more complicated development process. First, David O. Russell signed on to direct, wrote a script that barely resembled the source material, and then fled the project in 2011. Neil Burger then joined the film, only to quietly drop out. Seth Gordon was the next director to tackle the tale of explorer Nathan Drake and a release date was set for June 10, 2016...only for Gordon to depart in June of last year. And this is before you even touch on the armies of screenwriters who have been attached to this film. Right now, Sony has the film scheduled for June 30, 2017.
But don't ask Druckmann about the status of the film because he also has no idea what's going on:
"Every once in a while they'll come in and they'll present to us: here's the script, here's what we're thinking. We'll tell them what we think works, what we think doesn't work. That's where we're at. Last I heard is they got a new screenwriter, but we haven't seen anything in a while."
In other words, everything is a big mess and it's all on fire and nobody knows what's happening. Does Uncharted make that 2017 release date? Does The Last of Us get made at all? Who knows?