The Force Awakens Bits: Preview The Poe Dameron Comic Book, Learn How Your Sphero BB-8 Can Watch 'The Force Awakens,' And Watch John Boeyga And Daisy Ridley Rap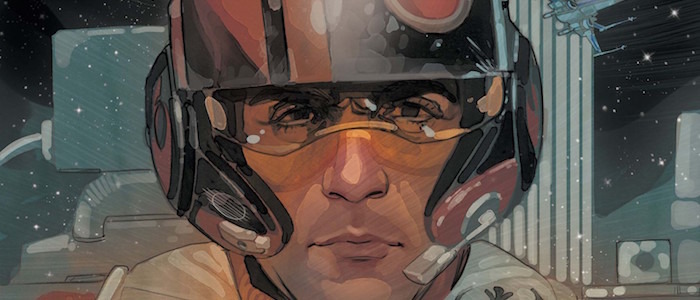 We may receive a commission on purchases made from links.
Star Wars: The Force Awakens is on Blu-ray and DVD right now, but that doesn't stop the Force Awakens Bits train! In today's edition:
Your Sphero BB-8 will now watch The Force Awakens with you.
Watch John Boyega step on board the Millennium Falcon for the first time.
Watch John Boyega and Daisy Ridley rap (adorably).
BB-8 visits NASA to mingle with other robots.
J.J. Abrams explains what Mark Hamill did at that famous table read.
Artist Phil Noto previews pages from the Poe Dameron comic book.
Take 360 degree tours of a few Star Wars locations.
A new interview with creature designer Neal Scanlon.
Concept artist Doug Chiang talks about Starkiller Base.
And more!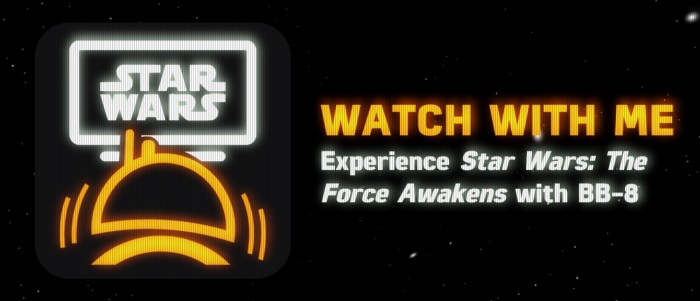 If you're reading this, chances are strong that you've already picked up The Force Awakens on Blu-ray or DVD. Or you're sitting at work, impatiently tapping your fingers because you know it's sitting by your front door, waiting to be opened. But know this: you will never have to watch the movie alone. The Sphero BB-8 toy, you know, that expensive but admittedly awesome app-enabled little robot that everyone lost their minds over last year, has a new optional update. Once enabled, the "Watch With Me" feature will cause BB-8 to react to The Force Awakens as you watch it. It's not quite magic (your phone is actually listening to movie and telling BB-8 how to react), but it's close enough.
If you haven't had a chance to crack open you copy of The Force Awakens quite yet, this should assuage your hunger. You can now watch footage of John Boyega stepping on the Millennium Falcon set for the first time and his child-like glee is infectious. After all, you know you'd react in a very similar way. Just with more tears. And a lot more blubbering. Anyway, I hope someone has a camera on Boyega throughout the entire production of Episode 8 because he just gives the same best reactions. He recognizes the enormity of this whole thing like no one else.
Speaking of people visiting places they never thought they'd go, the embed above teases a longer video where BB-8 visits NASA's Jet Propulsion Laboratory, offering the fictional droid a chance to mingle with a bunch of real-life robots and scientists. It all sounds very fun and educational and what-not. You have to jump through a few hoops to watch the whole thing – visit DisneyMoviesAnywhere.com and enter the code "Droid."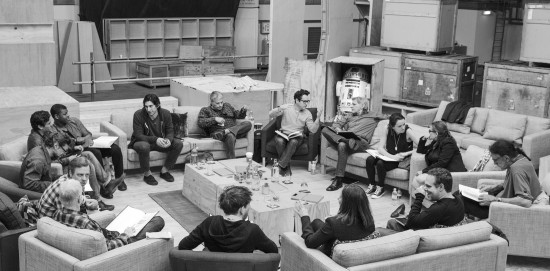 As everyone knows by now, Luke Skywalker is only in The Force Awakens for its final moments and doesn't utter a single line of dialogue. So what was Mark Hamill doing at that famous table read of the screenplay? Well, in a new interview with Entertainment Weekly, J.J. Abrams revealed that Hamill read all of the narration:
"It was a way of having [him] be part of every scene, every moment, not just spiritually or thematically or narratively, but actually.  Having his voice in it made the read through a better experience for everyone."
And yes, it was also about trickery:
"It was partly trickery.  We knew, obviously, that he didn't speak in the film. And because we knew we were going to take pictures, and people knew he was in the movie, we needed to have him there."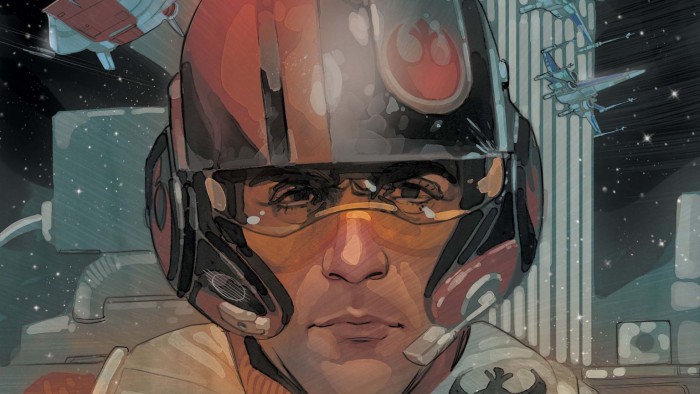 We've known that Marvel was planning to publish a comic book miniseries following Oscar Isaac's Poe Dameron this week, but StarWars.com has shared images from the first issue alongside commentary from artist Phil Noto. Here's a sample:
Poe's black X-wing in all it's glory. It was challenging to lay out this double-page splash because of the shape of the X-wing. I didn't want the page break in the middle to cut the ship in half, but I also didn't want to cram onto one side, thus defeating the purpose of a double splash. I actually really enjoy drawing the new fighter. It took a while to figure out the geometry and details of it, but between the Lucasfilm photo ref and the plastic toy, it's just a matter of picking the right angles to make it look fast and exciting.
You can check out those preview pages in the gallery below and additional commentary at the link above.
If you've ever wanted to know what it's like to inhabit the Star Wars universe from a first person, 360 perspective, StarWars.com has got you covered. The official site has debuted a series of interactive panoramic photos that let you inhabit the cockpit of the Millennium Falcon, the cockpit of an X-Wing, and...the creature shop where all of the practical aliens and droids were constructed. Actually, that final one is somehow the most exciting of the bunch. Here's a primer:
Ever wanted to step inside the Millennium Falcon's cockpit? Check out the seats? Look through the windows? See what needs some paint? Now you can. 
StarWars.com presents Star Wars 360: a new series of omni-directional, panoramic photos taken from actual sets during the production of Star Wars: The Force Awakens. Kicking off our series, in celebration of the home video release of Star Wars: The Force Awakens, is the fastest hunk of junk in the galaxy. In the photo below, you can enlarge to full-screen mode, click and drag to look in any direction, and zoom in or out. (Get as close as you want to the controls. We won't tell Han.) The photo was taken in the cockpit set at Pinewood Studios in England; stay tuned to StarWars.com for more Star Wars 360 panoramas in the coming days. Here's a hint: you may want to wear orange for the next one.
Click the link above to explore everything for yourself!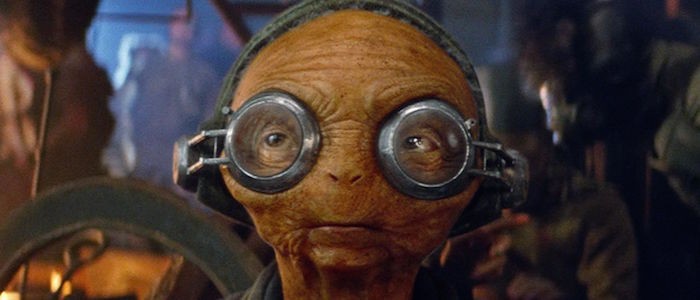 Speaking of the Star Wars creature shop, IGN recent sat down with practical effects wizard Neal Scanlon to talk about his role on the The Force Awakens. The whole thing is worth a read, but here are a few noteworthy excerpts, starting with the decision to make Maz Kanata a digital character after plans to make her a puppet fell through:
"They were very similar. Maz was a long design process, and I think that it was the first character we started on, way before we started on any others, because it was so important to J.J. But I think the reason we decided to go to CG was that — and it may not be completely evident from the film — but Maz's development within J.J.'s mind and in the script, her role sort of grew. Certainly emotionally, it grew, and we felt there was a point where, in order for her to fully succeed and to liberate her from any constraints, to go to a CG version would mean that indeed. It also allowed us to continue to think and talk about Maz, even after we shot the scenes that Maz was in."
And here is Scanlon on which droid or creature proved to be the biggest challenge:
"The most complex thing we made was probably BB-8, just by the nature of what BB-8 had to do, the places he had to go, the surfaces he had to run on and the different demands that J.J. wanted of him. You know, how do you bolt together this sphere? How do you make this round thing that can come apart so that you can get inside and do all the things. There's a lot of architecture inside BB-8 that created him as an entity, which you'll never see. But he was very complicated. Lots of character work and prototype work to make sure we got him right before we committed to the final build."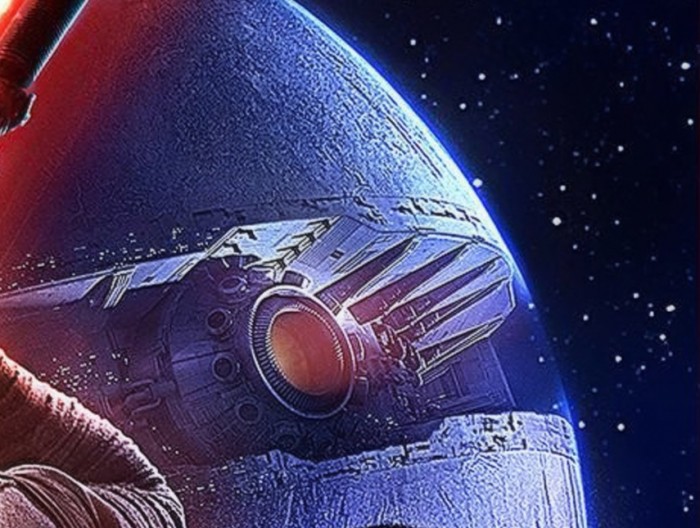 Before we stray too far from the subject of smart, creative people doing cool stuff, take note of this Yahoo Movies interview with Lucasfilm VP and executive creative director Doug Chiang, who worked as a concept artist on the prequel trilogy under George Lucas before offering his talents to The Force Awakens. The whole chat is full of fun tidbits, but here's him discussing the creation of Starkiller base:
"One of the discussions was, how can we surpass the Death Star? The simple answer was, let's make it big. The Death Star was moon-sized, so I thought, how about a planet-sized weapon? And one of the first exercises I did was to stick the Death Star dish on a planet, just to see if it would work. At first, it seemed like a ridiculous image. But what I like is, when you push designs and take those risks, sometimes those are the right answers, even though it makes you very uncomfortable. And after the fact you go back and you start to figure out, how can we make this real?"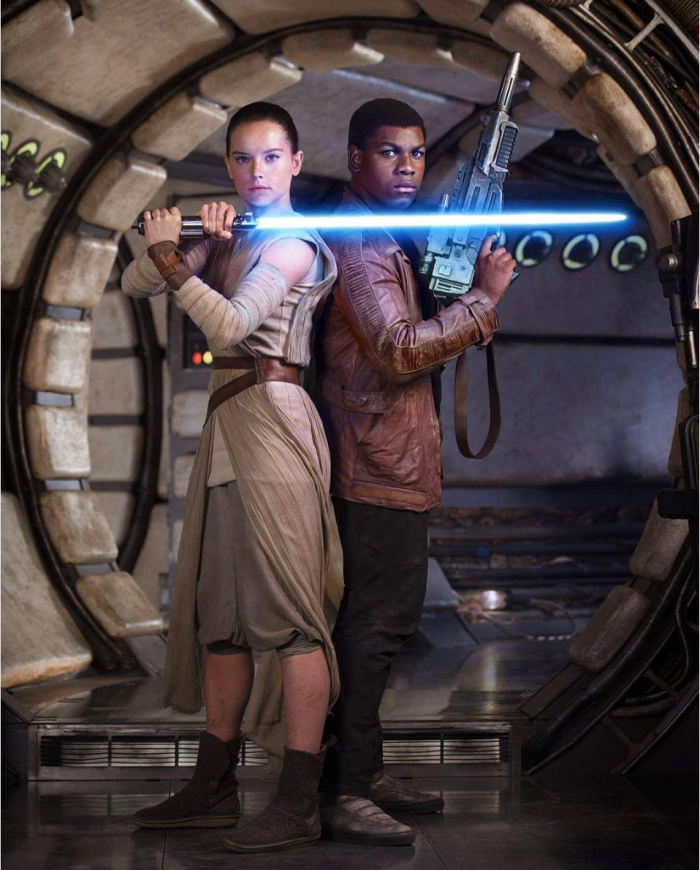 The biggest secret The Force Awakens managed to keep was that Rey was Force sensitive and would ultimately wield Luke Skywalker's lightsaber in the final duel with Kylo Ren. And while this information was absent from all of the film's marketing, there were plenty of publicity photos taken of her wielding this iconic weapon that are just now coming to light. For example, here's one photo of Daisy Ridley and John Boyega on board the Millennium Falcon, posing with their weapons, spoiling the film for the people of six months ago.
By the way, if you haven't completely fallen in love with John Boyega and Daisy Ridley yet, just wait. You haven't seen their Star Wars rap yet. Just click play.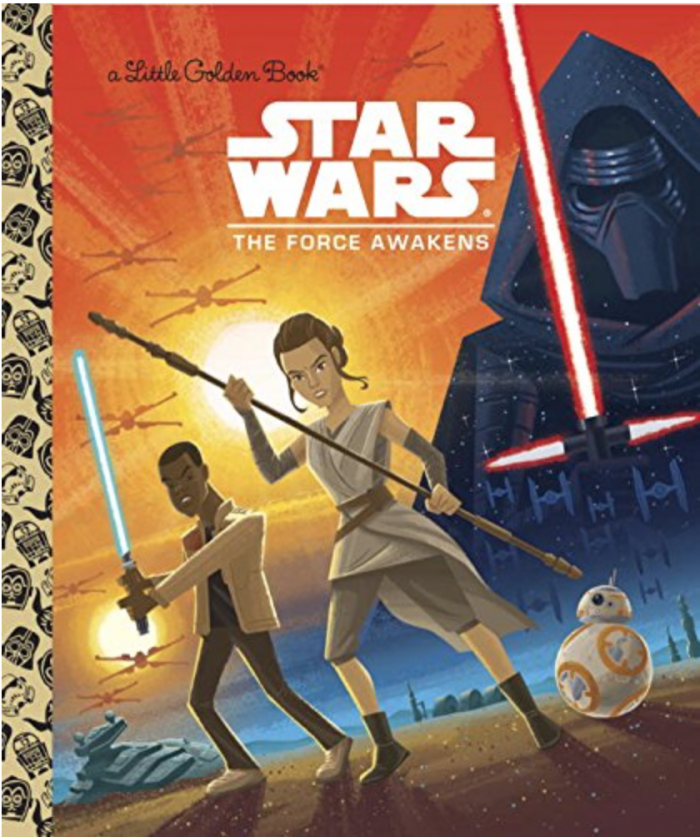 Okay, parents. This is your chance to shine. The Little The Golden Books version of The Force Awakens is officially hitting shelves on April 12, 2016 and can be pre-ordered on Amazon right now. You know what to do.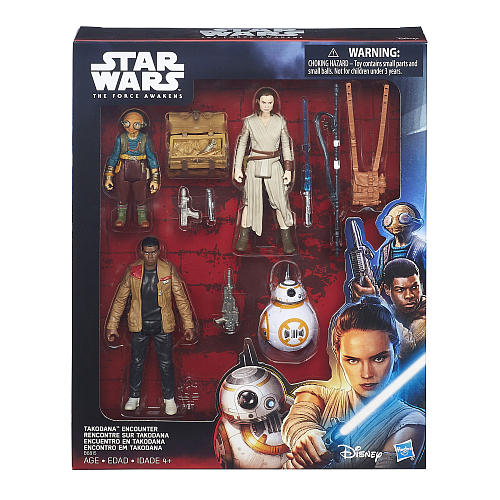 While you're being a fine and upstanding parent, a new The Force Awakens toy set called "Takodana Encounter" is officially available for pre-order over at ToysRUs.com for only $24.99, just in case you want to treat the kid in your life. And in this case, that kid is allowed to be yourself. After all, how can you possibly survive without a Maz Kanata figure?