'Imagining Zootopia': Watch A 45-Minute Documentary Chronicling The Making Of Disney's Animated Hit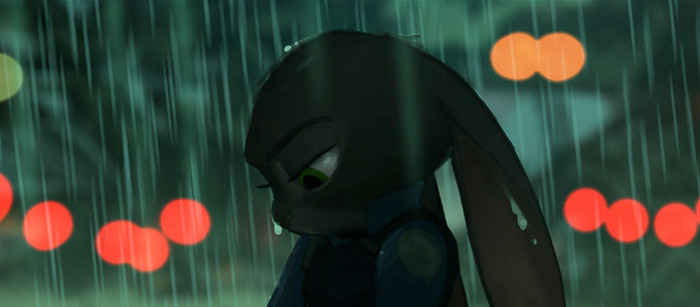 Disney's Zootopia is already one of the most successful films of the year. The film has raked in over $786 million worldwide and it's one of the best reviewed films of the year with a 98% on Rotten Tomatoes. If you haven't gone to see it yet, you're missing out on one of Disney's best animated films. Personally, I even think it's better than Frozen, Tangled, Wreck-It Ralph and Big Hero 6.
If you've already seen Zootopia, then you might want to check out a fantastic 45-minute documentary that takes you behind the scenes, showing how the movie evolved during the two years of production that a team from Fusion spent at Walt Disney Animation studios. It's a thorough and fascinating look at how an animated movie is made and how Zootopia changed during that process.
Watch the Imagining Zootopia documentary after the jump.
Here's the Imagining Zootopia documentary from Fusion:
Director Byron Howard takes us through the making of Zootopia, but there's plenty of insight from the likes of Disney and Pixar's chief creative officer John Lasseter, co-writer and co-director Jared Bush, co-director Rich Moore, producer Clark Spencer and more.
The documentary begins by focusing on the inception of Zootopia, which was inspired by Disney's 1973 animated classic Robin Hood. Lasseter and Howard had a fondness for the Disney movies that had animals walking upright and wearing clothes like humans. Before the story was even crafted, research teams began by looking back at the original drawings from Robin Hood and then examining the real animals that they would turn into caricature versions as characters of Zootopia. Animators even went to Africa so they could see animals in the wild, in their natural habitat.
Beyond that, what's really interesting is to see the changes in the story. While the version of Zootopia we saw in theaters takes place mostly in the titular city, in the original story, we only spent the first act there. The bulk of the story took place on an island called Savage City. You can see more details from the story that was abandoned in this collection of concept art available online right here.
For fans of animation, you'll like seeing how the movie comes together and hearing about how 500-550 people working on the movie at any given time. Different teams of animators add new layers to the image, from fur to cloth to texture and all the other little details that make it look so incredible.
This documentary is undoubtedly worth 45 minutes of your time, but you should definitely see Zootopia first. It's still in theaters right now, so round up the family or just go enjoy yourself at the movies. You won't regret it.