Ferris Bueller's Parents Beckon You To Attend Ferris Fest In Chicago In May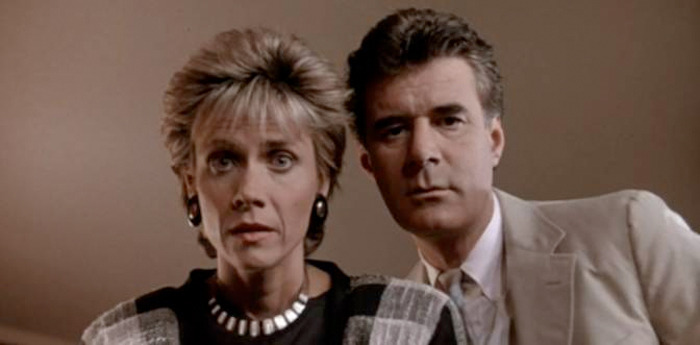 Back in February, we learned that Chicago would play host to Ferris Fest, a special 30th anniversary celebration of John Hughes' classic comedy Ferris Bueller's Day Off. There's a whole slew of events, including a screening of the movie and a tour of filming locations in and around Chicago, planned for the event. Now the first promo has brought Ferris Bueller's parents, played by Cindy Pickett and Lyman Ward, into the mix to help promote the event from a very familiar house.
Watch the Ferris Fest promo after the jump.
In case you missed our post from before, Ferris Fest will feature a screening of Ferris Bueller's Day Off and a tour of locations from the movie such as Shermer High School, Northbrook Water Tower, Cameron's house, Ferris Bueller's house, Wrigley Field and much more. The bad news is that the 3-day passes for all the events and the individual day passes (except Friday) are completely sold out. But that doesn't mean you can't still be part of Ferris Fest.
Over at the official Ferris Fest website, you can still buy tickets for the Sunday, May 22nd screening of Ferris Bueller's Day Off, which will feature a Q&A with Cindy Pickett, Lyman Ward and other unnamed stars from the movie. I wouldn't count on Matthew Broderick, Alan Ruck or Mia Sara popping up, otherwise they would probably be publicized as being part of the event, but there are supposed to be some surprises in store. Maybe Jeffrey Jones and Edie McClurg will make an appearance. Tickets for that are $25 and you can get them right here.
In addition, you can also still get tickets to a 360-degree installation that recreates of Ferris Bueller's room. The exhibit was previously featured as part of the Gladstone Hotel's annual "Come Up To My Room" design festival in Toronto, created by Sarah Keenlyside and Joseph Clement. It features everything you'd expect, right down to the old snoring stereo, coughing keyboard and the IBM computer that Ferris received instead of a car. Tickets for that are $10 and are still available right here.
Honestly, I don't think the price tag for the passes is worth it, especially when most of the stops on the tour you can just plan for your own little trip through Chicago and the surrounding suburbs. You might not have some of the access that Ferris Fest will offer, but you'll still get the same nostalgic joy. So maybe it's better to just get a ticket to the screening, maybe the bedroom exhibit, and then take your own day off in Chicago yourself. After all, nothing is stopping you from holding hands and making a people chain through the Art Institute of Chicago.
For ticketing and more details, head over to the event page for Ferris Fest right here. Stay tuned to the official website for the event for more information as it becomes available.