Speedy Gonzales Coming To The Big Screen In New Animated Movie At Warner Bros.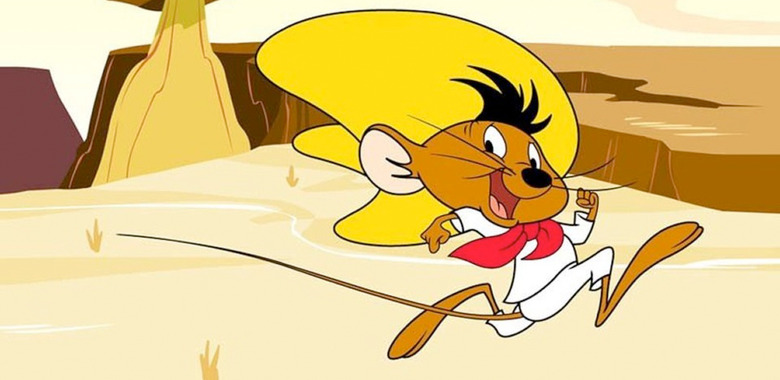 Over the past few years, there have been a couple different big screen projects with ties to the Looney Tunes in development. At one time the iconic animated characters like Bugs Bunny, Daffy Duck and more were going to get rebooted in an animated Looney Tunes feature. A couple years later, some kind of spin-off was in the works called Acme with Steve Carell attached. But we haven't heard anything about those projects since they were announced.
Now it looks like Warner Bros. has turned their attention back to bringing individual characters to the big screen. They're going to start with Speedy Gonzalez, the fastest mouse in all of Mexico, and they've already got someone lined up to voice the little rodent. ¡Ándale! ¡Ándale! ¡Arriba! ¡Arriba! ¡Epa! ¡Epa!
Deadline reports Warner Bros. is developing an animated Speedy Gonzales movie based on the character brought to the screen by Looney Tunes masterminds Friz Freleng and Hawley Pratt. The mouse was actually introduced in an animated short in 1953 called "Cat Tails for Two", but he looked much different from the version most people know today. It wouldn't be until 1955 that Speedy Gonzales got his own self-titled short that would wind up winning the Academy Award for Best Animated Short.
No director has been announced for the movie yet, which is simply called Speedy for now, but the script will be coming from Are We Done Yet? and Saving Silverman scribe Hank Nelken. In addition, Dylan Sellers and Rivers Edge Films will produce along with Ben Odell and 3pas Studios. Sellers says, "We see this as an origin story of the great master, like a Robin Hood character, who ultimately ends up taking from the rich and giving to the poor." That's pretty much what Speedy did by stealing cheese for his people, so that's no surprise.
In the heyday of Looney Tunes, Speedy Gonzales was voiced by the iconic voiceover actor Mel Blanc, responsible for many characters such as Bugs Bunny, Daffy Duck, Porky Pig and more. Sadly, we lost Mel Blanc in 1989, and appearances by Speedy Gonzales on The Looney Tunes Show from 2011-2014 have been voiced by Saturday Night Live cast member Fred Armisen. But someone new will be voicing him for this new movie.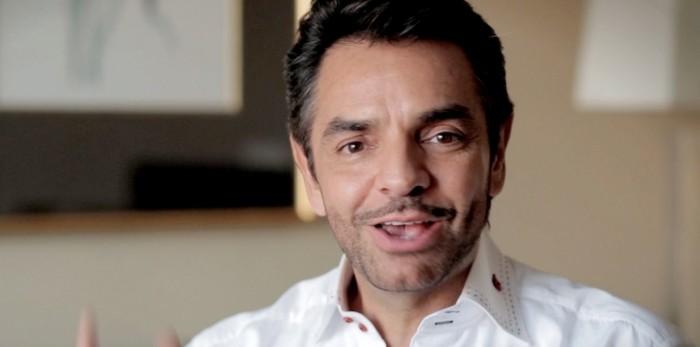 Eugenio Derbez, a well-known actor and filmmaker in Mexico responsible for the movie Instructions Not Included, will provide the voice for Speedy Gonzales. You might have heard his voice in the animated foosball movie Underdogs, but in Mexico he's very well-known for being the Spanish language voice actor for Donkey in the Shrek film franchise. Derbez couldn't be more thrilled with his involvement in the project as he told Deadline:
In Mexico we grew up watching Speedy Gonzales. He was like a superhero to us, or maybe more like a revolutionario like Simon Bolivar or Pacho Villa. He watched out for the little people but with a lot of bravado and a weakness for the ladies. I'm really excited to be bringing this character to the big screen. And besides being Mexican— my full name is Eugenio Derbez Gonzalez and I have big ears. The casting couldn't be better.
There was a Speedy Gonzales movie in development some time ago with George Lopez voicing the character, along with several other Looney Tunes movies for characters like Marvin the Martian also in the works. Nothing ever came of them though. As of now, the project is still in development, so there's always a chance this one could fall apart too. Since this is bound to be very appealing to international markets, though, it's likely a priority for the studio.
Honestly, I'd just like to see Looney Tunes make a real comeback in some capacity, even if that just means they get played more on television. Nickelodeon and Cartoon Network used to have reruns of Looney Tunes all the time back in the '90s, and I wish that was still the case today.