The Best & Worst Sketches From Peter Dinklage's 'Saturday Night Live'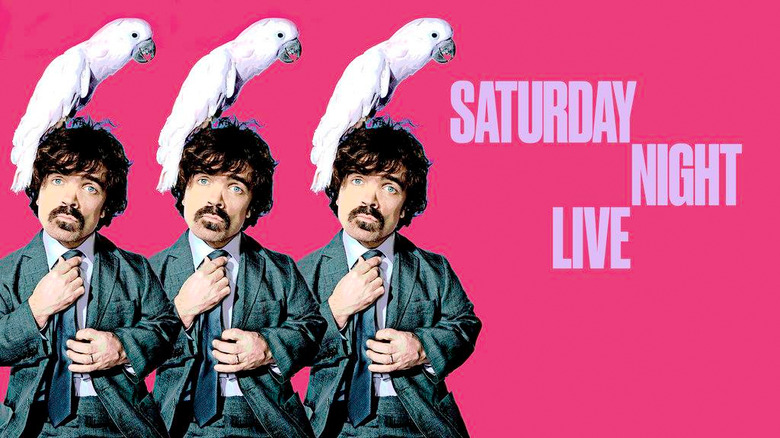 After an appearance on Weekend Update some time ago as Drunk Uncle's pal Peter Drunklage, Game of Thrones star Peter Dinklage finally took the stage at Studio 8H as host of Saturday Night Live. Sadly, Peter Drunklage didn't reappear this time, but there was a solid Game of Thrones sketch, a hilarious Winnie the Pooh sketch, and an incredible song that we'll be yelling for years to come.
After the jump, we run through the best and worst sketches from the Peter Dinklage Saturday Night Live.
The Best
Winnie the Pooh – When Jay Pharoah first entered this sketch, I though he was going to play the bear from the cover of some of Kanye West's albums. That's not exactly the case, but I think Denny the Real was inspired by that cartoon bear. What I love is this cool bear calling out just how weird Winnie the Pooh and his friends are, especially Christopher Robin. The last dig at the weird British boy could have used an extra punch, but this was a great sketch.
Mafia Meeting – Despite a technical hiccup that saw Jon Rudnitsky arriving in the sketch late, Peter Dinklage saved this sketch from being a mess. Space Pants is a bona fide hit, and I don't care if that's not the real title of the sketch, that's what we're all going to call it. Also, does anyone else think Bobby Moynihan's mob boss sounds a lot like Jim Breuer's Joe Pesci impression from the 90s?
Game of Thrones Sneak Peek – We already featured this sketch by itself, so there's no much more to be said. But I'd just like to reiterate how great Bobby Moynihan is in this sketch. I laughed really hard when he added "of thrones" into a scene.
Naked & Afraid: Celebrity Edition -  Leslie Jones has no fear, but I certainly would if I were naked in the woods with her. She was perfect in this sketch with a fantastic use of her natural energy. Plus, I wonder just how particular the censors were about how much of that overgrown bush on her crotch that they could show towards the end. And let's be honest, we'd all call Peter Dinklage Tyrion if we met him.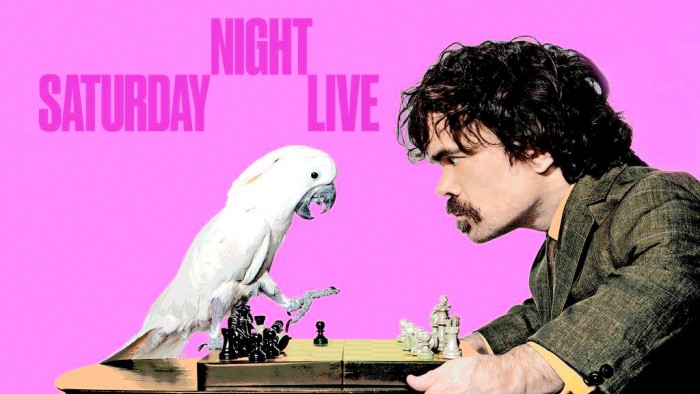 The Average
Vacation Nightmares – Peter Dinklage looks eerily like he could be the real host of this show. This was a really funny concept, with the couple reacting to the inaccurate reenactment, but I felt like it was missing something. But I still found some laughs with Kate McKinnon and Aidy Bryant's Danish accents and repetition of the word bitch.
Undersea Hotel – Looking like Robert Goulet's miniature stunt double, Dinklage didn't have much to do in this one. But Taran Killam made for an incredibly convincing floating corpse. Kudos to the creativity for the set design to make this one work so well. There was a part of me that wished this couple carried over into the Vacation Nightmares sketch, especially since Cecily Strong was in both, but maybe that's just me.
The Worst
Corporate Magic Show – Having a defensive boss at a corporate magic show scrutinizing a trick due to embarrassment is a very funny idea, but it doesn't seem to have been executed very well here. Maybe Peter Dinklage hammed it up too much, but I think maybe the sketch just didn't have as much funny for as long as it lasted.
Trendy Restaurant – This is a one-note joke. We get it, the foods are going to be shaped like penises and it's going to look like fellatio is being given through a glory hole. It's amusing the first time, but doesn't need to be repeated. I will say that I laughs when the pumpernickel bread fell and flopped against the wall, but that's about it.
At This Hour – I'm not sure why SNL feels like they have to do a political sketch each week, especially when a big chunk of Weekend Update jokes usually end up dedicated to the election. Skewering a crazy Trump supporter is funny, but not anywhere near as funny as laughing at real Trump supporters, and that's the problem. And again, Darrell Hammond's Trump just isn't as ridiculous as the real thing either, so it's not working anymore.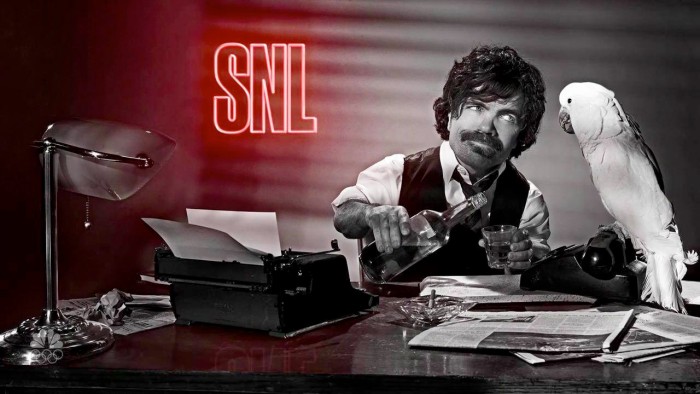 Weekend Update
The cut to Colin Jost after his fake album cover was revealed was a nice touch, but I would have liked some more ribbing from Michael Che. The line-up of election jokes was good, but this wasn't a great edition of one-liners from the desk this time. I think we definitely needed some more banter between Che and Jost this time, all the time really.
David Ortiz's Post-Retirement Plans – Even though I find Kenan Thompson's performance as David Ortiz amusing, I'm not sure why he's become a recurring character on Weekend Update like this. The repeated schtick just doesn't work as well for me as other recurring Weekend Update guests.
Pete Davidson on Hulk Hogan – Is it just me, or did Pete Davidson not seem like himself for some reason? Was this a last minute addition that we wasn't fully prepared for? He was looking around nervously like he hadn't been on the show before. Plus, the subject matter seemed to jump around too much from Hulk Hogan's sex tape to slut shaming without any real reason. It just felt sloppy.
The Host
Peter Dinklage pulls of comedy very well, and you could tell he was having a blast, especially in the Winnie the Pooh and Space Pants sketches. However, this monologue didn't set the stage very well for the rest of the night. It was choppy technically and despite Bobby Moynihan's great George R.R. Martin impression, there weren't many laughs to be had. But anyway, Peter Dinklage made for a good host, but I wish that they would have brought back Peter Drunklage. Maybe next time.
The MVP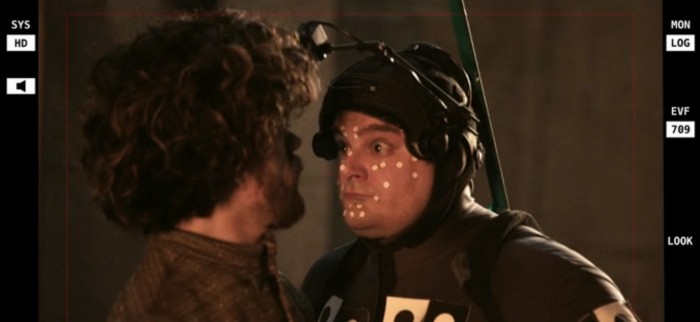 Bobby Moynihan – From his George R.R. Martin impression to motion capture dragon work in the Game of Thrones sketch and his mafia boss singing Space Pants, this was totally Moynihan's night. Though I would have liked to see more of him as Eeyore in the Winnie the Pooh sketch, Moynihan had a good night.
The Final Word
Despite some technical flubs here and there, this episode of Saturday Night Live was a pretty decent one. I was hoping for a bit more after the writers and cast had a bit of a break, but there was some good stuff here. Peter Dinklage didn't have any problem with the live format, and he would certainly be welcome back as a host. But the next Game of Thrones star who needs to host is certainly Gwendoline Christie.
We'll be back next weekend after Russell Crowe hosts SNL on April 9th.