'Iron Fist' Casts 'Game Of Thrones' And 'Star Wars' Alum Jessica Henwick As Colleen Wing
Marvel and Netflix's Iron Fist is officially a Game of Thrones reunion. After casting Finn Jones as leading hero Danny Rand, Iron Fist has also picked up Jessica Henwick as martial arts expert Colleen Wing, who runs her own dojo in New York City. She befriends Danny after he returns home from his adventures in K'un L'un. Jones and Henwick are the only actors confirmed for the series so far.
Entertainment Weekly reported on the Iron Fist Jessica Henwick casting. Although Henwick and Jones are both Game of Thrones alums, they never shared screentime on the series — Jones' character Loras Tyrell has been stuck in King's Landing while Henwick's character Nymeria Sand has been down in Dorne. Besides Game of Thrones, Henwick is also known for a small but scene-stealing role as X-Wing fighter pilot Jessika Pava in Star Wars: The Force Awakens. She's no stranger to geek-friendly properties, and as such should have no trouble fitting into the Marvel universe.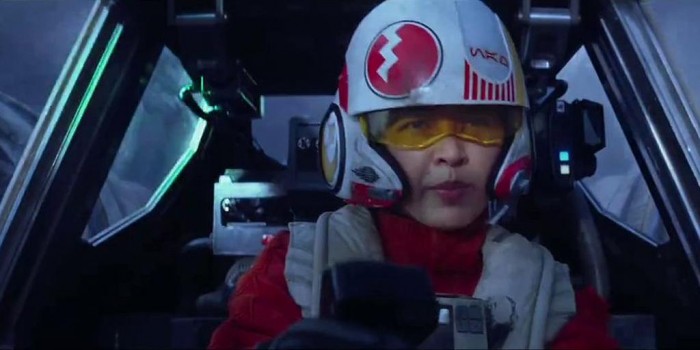 Marvel has officially described Iron Fist as follows:
Jones will play Daniel Rand, who returns to New York City after being missing for years. He fights against the criminal element corrupting New York City with his incredible kung-fu mastery and ability to summon the awesome power of the fiery Iron Fist.
Colleen Wing made her comic book debut in 1974. The daughter of a college professor, she was raised in Japan and trained in the ways of the samurai by her grandfather. In the books she's an invaluable ally of Iron Fist and a close friend of Misty Knight, who'll be played by Simone Missick in this fall's Luke Cage series. There's no word yet on whether the small-screen versions of Colleen Wing and Misty Knight will cross paths, but here's hoping.
Other characters expected to be cast for Iron Fist include Joy Meachum, a business partner of Danny Rand's father. Ward Meachum and Davos are also rumored to appear. Scott Buck serves as showrunner. No premiere date has been set for the series, but we can probably expect to see Iron Fist in late 2016 at the earliest, or more likely sometime in 2017.