See Adam Savage Become Hellboy For The Silicon Valley Comic-Con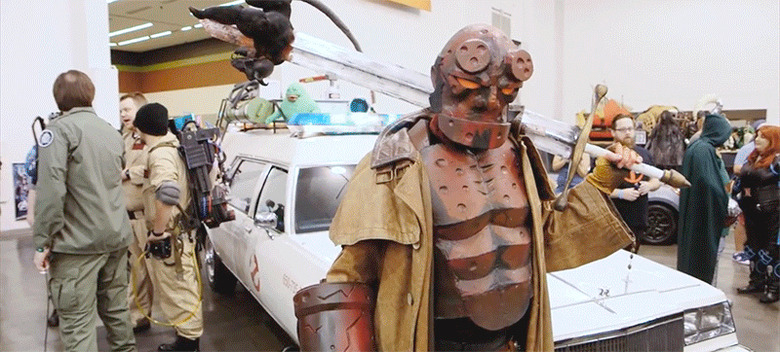 There's plenty of impressive cosplay out there, but the reason people pay attention to former Mythbusters co-host Adam Savage is because he makes a fun game out of it. Every year for San Diego Comic-Con, Mr. Savage dresses up in some kind of detailed, professionally made costume and challenges fans to find him. Usually he reserves these costumes only for San Diego, the biggest convention in the country, but since he was personally invited to the inaugural Silicon Valley Comic-Con recently, he decided to have some fun.
Adam Savage dressed up as Hellboy, which was pretty cool since the first time he went incognito for Comic-Con was back in 2009, and he also dressed like Hellboy then. However, it would be cheating if he reused the same costume, so you'll have to see how he changed things up after the jump. See how the impressive Adam Savage Hellboy costume came together after the jump.
Here's a video of Adam Savage getting ready to go incognito in Silicon Valley (via Gizmodo):
As you can see, Adam decided to go with the comic book version of Hellboy this time around, where as in 2009, he went with the film version portrayed by Ron Perlman. Unfortunately, it wasn't too much of a challenge for fans to find Savage this time as he detailed his building of one of the props he was carrying around: the demon-slaying sword. You can see how he did it right here:
If you want to see Adam Savage's original Hellboy costume from 2009, you can see it in a gallery of a bunch of his other cosplay photos right here.