Watch Joseph Kosinski's Live-Action 'Doom' Trailer, Chock Full Of Gunfire And Monsters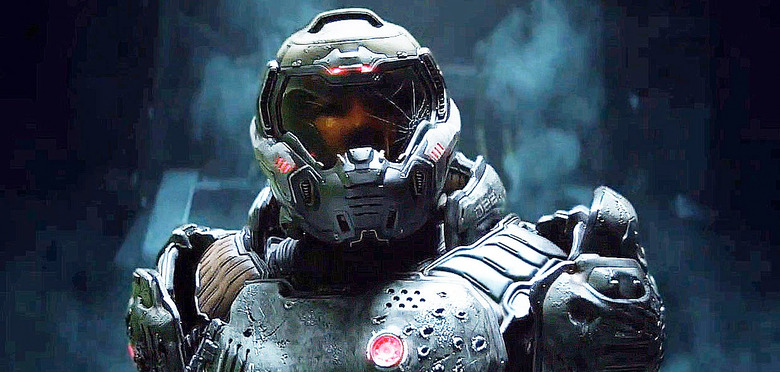 We may receive a commission on purchases made from links.
Director Joseph Kosinski did a decent enough job bringing to life the virtual world of TRON for the once long-awaited sequel TRON Legacy. However, Joseph Kosinski is no stranger to bringing video games to life in a very cinematic way having directed outstanding commercials for video games like Halo 3 and Gears of War. And now he's helping to bring the video game Doom back to consoles properly, by way of a cool new live-action trailer for the latest franchise installment.
Watch the new Doom trailer after the jump.
It seems strange to call this a live-action trailer when nearly everything in it has been created with visual effects, but the same can be said about movies like TRON Legacy and Avatar as well. But this trailer also makes me wish that a decent movie would have come from adapting the video game Doom back in 2005. Instead, what we got was a sci-fi action movie that tried to pander to fans by having some first-person shooter sequences that didn't do much to help the quality of the movie. But the filmmakers behind Hardcore Henry seem to have figured out how to do it right.
Joseph Kosinski just seems to have a gift for getting people excited about video games with cinematic trailers. Here's a couple of his other commercials that have garnered acclaim:
It's just a shame Joseph Kosinski doesn't have the same knack for storytelling as he does for stylish visuals and exciting sci-fi action. TRON Legacy was gorgeous but it could have used a more inspired story that wasn't blown away by the visual and soundtrack. At the end of the day, it's a miracle that the movie was even made. But it just goes to show you that Joseph Kosinski knows how to get people excited with a few minutes of footage and a decent budget to make it look good.
Anyway, in case you didn't know, the new Doom video game is basically a reboot of the franchise, and it's bringing many of the signature monsters back for the most advanced version of the game yet on PC, Xbox One and PlayStation 4. For me, the most exciting aspect of the new title is the multiplayer gameplay:
Maybe if the game is a big enough hit again, we might see movie studios ready to take another crack at a proper film adaptation.
Doom is available on May 13th.