LOL: 'Suicide Squad: The B-Team' Trailer Assembles The Wet Bandits, Dr. Evil & More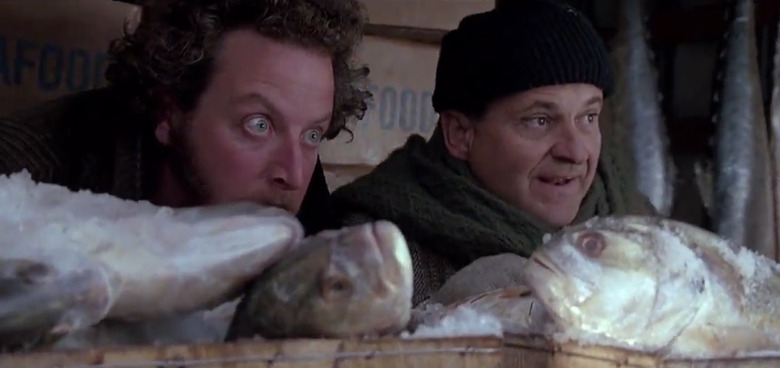 Late this summer, some of the most notorious villains and criminals from DC Comics will assemble for the ensemble action flick Suicide Squad. The crew consists of Jared Leto as the Joker, Margot Robbie as Harley Quinn, Will Smiith as Deadshot, Jai Courtney as Captain Boomerang, Jay Hernandez as El Diablo, Adewale Akinnuoye Agbaje as Killer Croc, Joel Kinnaman as Rick Flagg, Karen Fukuhara as Katana and Adam Beach as Slipknot. But what if the best people for the job weren't available?
A Suicide Squad parody trailer has been put together featuring an ensemble of some of the most average villains from cinema. Cut in the style of the last theatrical trailer for the movie, complete with Queen's "Bohemian Rhapsody" and everything, see what it would be like if Dr. Evil, The Wet Bandits, Shooter McGavin, Griff Tannen and more are rounded up for Suicide Squad: The B Team.
Here's the trailer for Suicide Squad The B Team from Funny or Die:
For those who need to know, here's the entire list of B Team villains and their movies:
Dr. Evil from the Austin Powers franchise
The Wet Bandits from Home Alone
Tony Perkis from Heavyweights
Gollum from The Lord of the Rings trilogy
Judge Doom from Who Framed Roger Rabbit?
Shooter McGavin from Happy Gilmore
King Koopa from Super Mario Bros.
The Grinch from How the Grinch Stole Christmas
Winifred The Witch from Hocus Pocus
Mrs. Doubtfire from Mrs. Doubtfire
Simon Phoenix from Demolition Man
Shredder from Teenage Mutant Ninja Turtles
Ivan Ooze from Mighty Morphin' Power Rangers
Beetlejuice from Beetlejuice
Biff and Griff Tannen from Back to the Future and Back to the Future Part II
Teri from Battlefield Earth
That's quite a packed roster of average villains. I'm not entirely sure why Mrs. Doubtfire is included, but whatever works. However, I could easily see Wesley Snipes as Simon Phoenix in Suicide Squad. He's the only character who could legitimately fit in with the team. Otherwise, my favorite inclusion is Ben Stiller as Tony Perkis from Heavyweights, a favorite of chubby children of the '90s like myself.
Anyway, if you want a taste of the real Suicide Squad, check out the recently released international trailer, which featured some new footage we hadn't seen yet, right here.