Cool Stuff: LEGO Unveils Disney Minifigures For Mickey Mouse, Mr. Incredible, Aladdin & More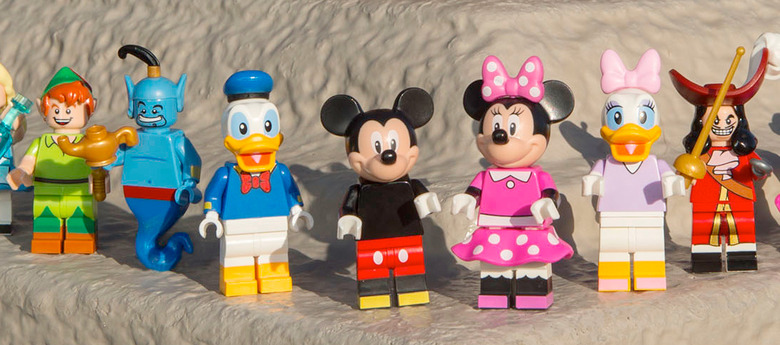 In addition to the LEGO minifgures that come with the various building block playsets, the toy company has also been selling individual minifigures. However, rather than being able to choose which minifigures you want to buy, you have to take your chances by buying them blind and hope you get one you don't have yet. Or you can be the person who stands in the aisle and tries to feel the little plastic packages to determine if you're getting the figure you want.
Anyway, if you're a Disney fan, you're probably going to be interested in the latest series of minifigures that will give some of Disney's most famous animated characters the building block treatment. There's a series of 18 new LEGO Disney minifigures featuring characters from The Incredibles, The Little Mermaid, Peter Pan and more.
Here are all the LEGO Disney minifigures that were unveiled yesterday: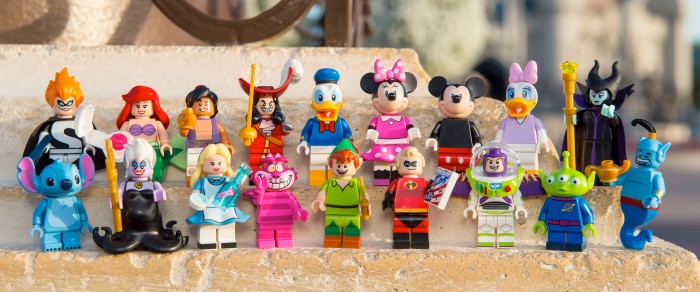 While Disney mostly went for their classic characters like Mickey Mouse, Minnie Mouse, Donald Duck and Daisy Duck, they also included more modern characters such as Mr. Incredible, his nemesis Syndrome, Buzz Lightyear, the claw machine alien from Toy Story and Stitch.
Some of the other characters from Disney's classic animated fare include Ariel and Ursula from The Little Mermaid, Alice and the Cheshire Cat from Alice in Wonderland, Peter Pan and Captain Hook, Maleficent from Sleeping Beauty, and Aladdin and Genie.
Disney princesses seem largely left out with the exception of Ariel, but this is likely the first of a few waves in the Disney series, so I'm sure more will be on the way. I can only imagine how hard it must have been to determine which characters would be part of this first assembly of LEGO Disney minifigures. Mr. Incredible and Syndrome will be at the top of my wishlist for sure.
If you want these LEGO Disney minifigures, they'll be available in toy stores, LEGO stores, and shop.lego.com on May 1st, and they'll cost you $3.99 each.