Brad Bird's 'The Iron Giant' Is Finally Coming To Blu-Ray On September 6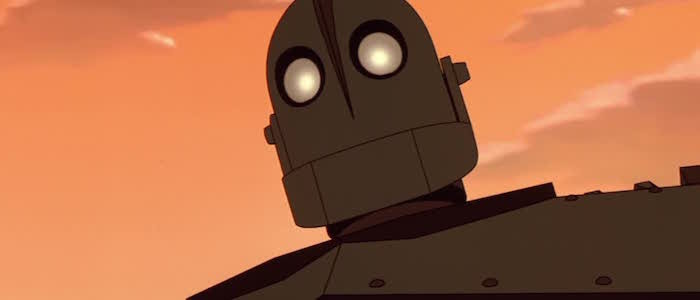 Forget about the disappointing Batman v Superman: Dawn of Justice – a proper Superman movie is finally ready to make its Blu-ray debut later this year. Brad Bird's animated classic The Iron Giant is officially getting a proper home video release and it looks like it may have been worth the wait. Fans of Blu-ray box sets with ostentatious packaging and tons of bonus features, rejoice! There is no 2016 release as exciting as this.
After playing a key role in the early years of The Simpsons and before he directed The Incredibles and Ratatouille for Pixar, Bird made The Iron Giant at Warner Bros. and it was a huge box office bomb. And then a funny thing happened: people began to realize this tale of a massive robotic being who falls to earth during the Cold War and befriends a young boy is nothing short of a masterpiece and one of the best animated films of the past few decades. Heck, it's one of the best science fiction films of the past few decades.
Two versions of the The Iron Giant Blu-ray will arrive on September 6, 2016: a regular "Signature Edition" Blu-ray as well as the "Ultimate Collector's Edition," which will come packaged with an art book, Mondo art cards, and even a little statuette of the giant himself. Look at this thing and feel your wallet weep: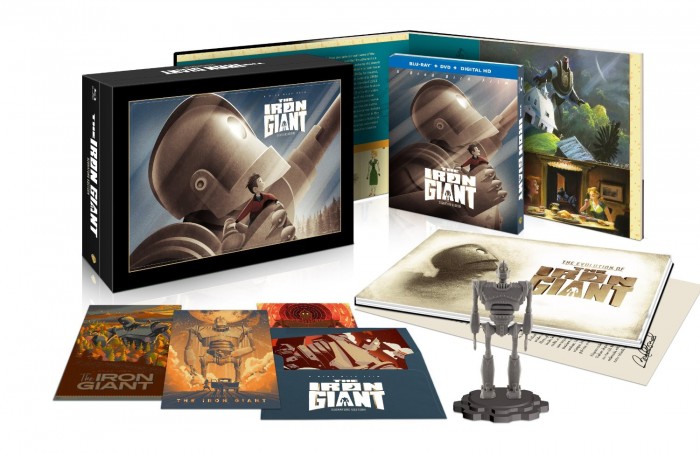 The regular Blu-ray will retail for $14.99 while the Ultimate Collector's Edition will cost you $74.99. Both versions will feature the same special features, including the theatrical cut of the film, the remastered and extended edition that played in some theaters last year, a director's commentary, and a new making-of documentary called The Giant's Dream, which is described thusly:
"The Giant's Dream" is the dramatic story about a rare moment in movie history that allowed a first-time director to make one of the world's greatest animated films, "The Iron Giant." Using stylized animatics, archival footage, original concept art, and revealing interviews, The Giant's Dreamcharts the incredible ups and downs, industry firsts, and amazing history behind this iconic film, and its rebel director, Brad Bird.
You can peruse the complete list of bonus features below, but the real attraction here is the movie itself. High definition is kinder to animation than any other medium, so getting a chance to watch this on Blu-ray should be a huge treat. It's time to throw away that crappy barebones DVD and upgrade. Between this and that upcoming art book, 2016 is a terrific year for The Iron Giant fans.
"The Giant's Dream" documentary NEW!
"The Iron Giant: Signature Edition" trailer
Theatrical version commentary by Brad Bird
Additional scenes, including alternate opening
Mini documentary segments
Teddy Newton The X Factor
Duck and Cover sequence
The Voice of the Giant
Motion Gallery
Brad Bird trailer