Zack Snyder's Idea Of 'Batman V Superman' Fun Is Secretly Killing A DC Comics Character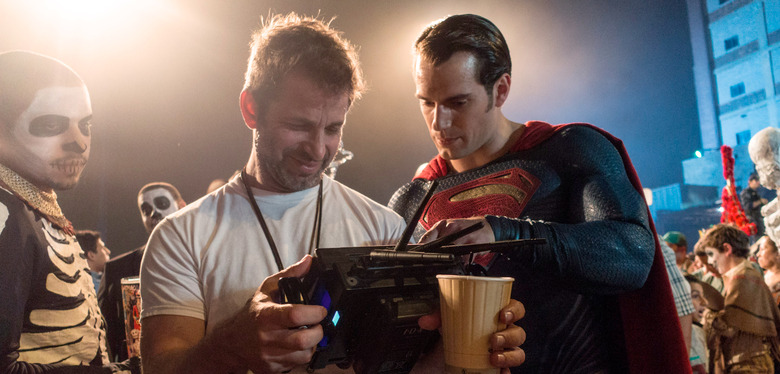 There's an R-rated cut of Batman v Superman: Dawn of Justice coming to Blu-Ray and DVD that will add about 30 minutes of unseen material to the already lengthy comic book flick. The extra footage is said to include more story details, including the presence of a DC Comics character played by Jena Malone who ended up on the cutting room floor.
But there's one beloved DC Comics character who actually ended up in the final cut of Batman v Superman, but the character went unnamed and ended up getting murdered. This is something that Zack Snyder describes as fun. Find out more details after the jump, but beware of spoilers.
There's already plenty of death in Batman v Superman, including a surprising body count from Ben Affleck's grizzled take on The Dark Knight, but there's one particular death that Zack Snyder has discussed while promoting the film over the past week, and you might not have realized it was a well-known DC Comics character taking a bullet.
While speaking with EW, Snyder confirmed that the photojournalist who accompanies Lois Lane (Amy Adams) to meet with a group of freedom fighters and terrorists in Africa is meant to be Jimmy Olsen, the photographer from The Daily Planet and a longtime comic book buddy of Clark Kent and Superman. And if you've seen the movie, you know that this character (played by Michael Cassidy) is revealed to be an undercover CIA agent, and he ends up getting shot in the head. The director explains why they treated poor Jimmy Olsen this way:
"We just did it as this little aside because we had been tracking where we thought the movies were gonna go, and we don't have room for Jimmy Olsen in our big pantheon of characters, but we can have fun with him, right?"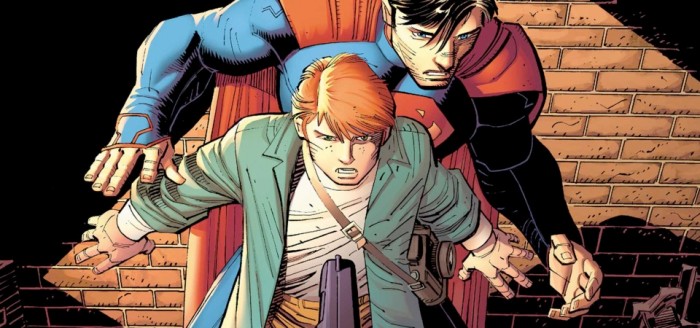 Isn't it so fun when a filmmaker kills a comic book character that fans love by shooting them in the head? Funnily enough, this death would have been even more shocking, because originally Snyder wanted to stunt cast the role in order to make his death that much more surprising. The role of Jimmy Olsen was originally meant for Jesse Eisenberg. Snyder reveals:
"I said, 'I want to do this misdirect and you'd be great. You'd be a great Jimmy Olsen,' And he's like, 'Yeah, that's cool,' and he was being very Jesse in the meeting. Introverted but constantly going, 'Okay, I see, uh-huh. So it's sort of a pop-culture redirect, you're gonna do, because of the certain status of an actor..."
But it was this interaction, where Eisenberg was just being himself, that made Snyder say to his producing partner and wife Deborah Snyder, "Wow, that guy is crazy... Debbie, what about Jesse as Lex?" This changed the character of Lex Luthor completely, because before then older actors like Bryan Cranston were in serious contention for the role. This is probably the best change that came out of development, because we got an entirely different version of the villain, which ended up being one of my favorite parts of the movie.
It's a bit crazy that Snyder wanted to be so reckless with a character like Jimmy Olsen in Batman v Superman, but almost nothing from the filmmaker surprises me anymore. It's a shame they couldn't figure out a way to make him a more significant character that was respectful to his comic book roots, but maybe it's better that he wasn't shoehorned into the larger story. Apparently in the extended, ultimate edition of Batman v Superman, Olsen comes out and says his name, so fans can look forward to that.
At the very least, the filmmaker went out of his way to make sure that the audience knew that some of the major destruction in this movie didn't result in as much death as the climax of Man of Steel. Before Doomsday starts wreaking havoc on Metropolis, a newscaster points out that since it's in the evening after the work day is over, casualties should be at a minimum. Later in the film, when Doomsday crashes to Earth after being launched into space by Superman, a member of the military personnel goes out of their way to say the area is uninhabited. So at least Snyder learned some lessons from Man of Steel.