'Teenage Mutant Ninja Turtles: Out Of The Shadows': Which 'SNL' Cast Member Is Voicing Krang?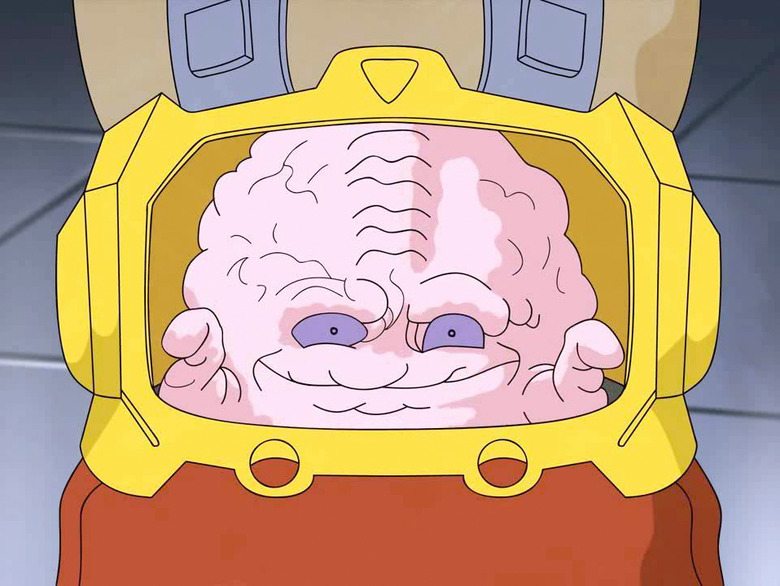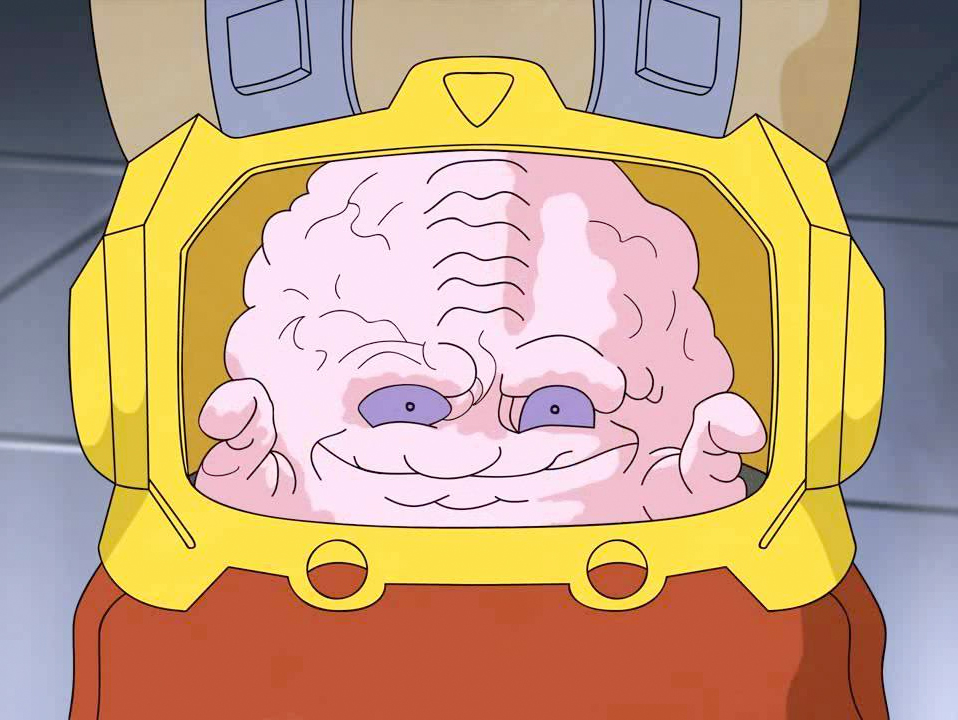 Right now WonderCon is underway over in Los Angeles, and some little details from the panels at the pop culture convention are making their way online. Our first update out of the gate concerns Teenage Mutant Ninja Turtles: Out of the Shadows with a new addition to the cast.
In addition to the first big screen appearance of henchman mutants Rocksteady (Stephen "Sheamus" Farrelly) and Bebop (Gary Anthony Williams), the sequel would also be bringing the inter-dimensional villain Krang into the fray. We got our first look at the little pink creature and his exo-suit in the Super Bowl spot for the movie, which was a cool little surprise. Now we have word on who will be providing his voice in the movie, and it's a former Saturday Night Live cast member. Find out who will provide the Krang voice in the sequel, and check out an extended TV spot and a couple new posters after the jump.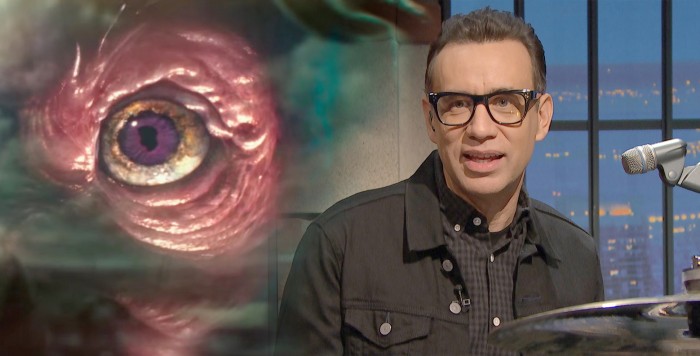 Fred Armisen, best known for appearing in over 220 episodes of Saturday Night Live and starring in his own sketch series Portlandia, will be voicing Krang in Teenage Mutant Ninja Turtles: Out of the Shadows, as reported by The Los Angeles Times. The news was announced at WonderCon on Friday where this extended TV spot (mostly comprised of footage from the Super Bowl spot) was also unveiled:
The villains seem to be getting plenty of attention leading up to the release of the sequel this summer, because WonderCon also unveiled a couple new characters posters featuring the bad guy buddies Rocksteady and Bebop:
But those aren't the only goodies coming from the convention as a WonderCon exclusive print from Dave Quiggle was also released on Friday. Sadly the only place to get it was at WonderCon, and now probably eBay, but you can at least see what it looks like right here: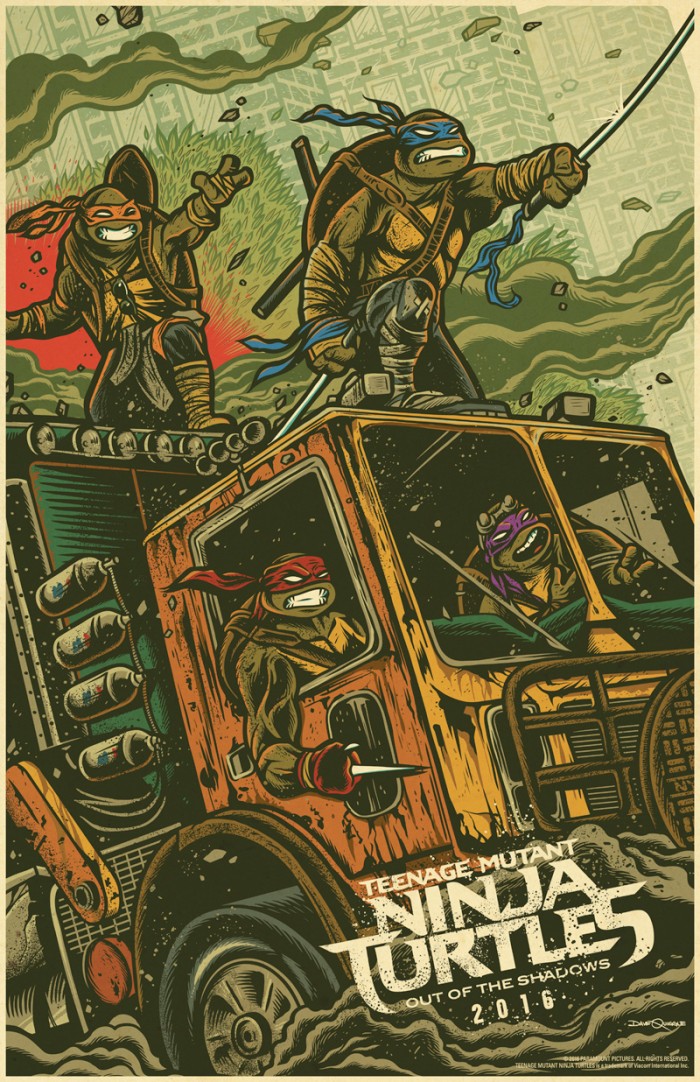 Here's hoping Casey Jones (Stephen Amell) starts to get a little more attention sooner than later, especially for fans of Arrow who are anxious to see him as the hockey-masked vigilante. Apparently he unwillingly gets involved with the fight the turtles have with their enemies, and surely the craziness of aliens, more mutants and the promise of the Tehcnodrome wreaking havoc on New York City will be a bit overwhelming for a street-level crimefighter who doesn't even have any superpowers.
Even though Teenage Mutant Ninja Turtles: Out of the Shadows looks completely ridiculous, there's a part of me that's coming to peace with that, and I might actually enjoy this one more than the first one. Though that wouldn't be very hard.
If you want to see more, check out the most recent full trailer right here and take a look at our set visit from New York over here. Teenage Mutant Ninja Turtles: Out of the Shadows arrives on June 3rd.