Fans Of Evil Clowns, Rejoice: '31' And 'Clown' Get Release Dates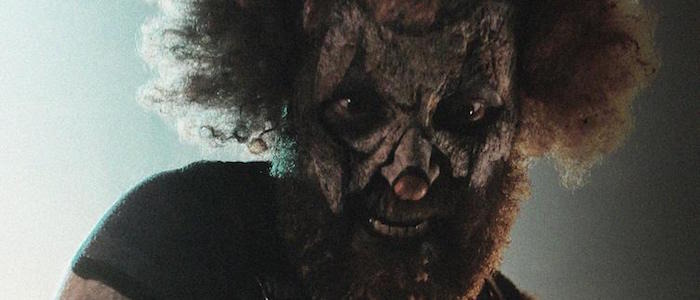 , so why don't you? Well, probably because the movies have taught us that clowns tend to be insane murderers at best and child-devouring supernatural entities at worst. Anyone willing to put on a red nose and a wig, cinema says, is someone you should not trust.
But hey, at least they make pretty solid fodder for horror movies and it's starting to look like 2016 will be a banner year for the "evil clowns kill a bunch of people" subgenre. 31 and Clown, both about evil circus folk and both represented by noteworthy filmmakers, have landed release dates. Nightmares do come true!
Let's start with the more headlining-grabbing of the two films.
reports that 31, the latest film from director Rob Zombie, has been acquired by Saban Films. In a
, Zombie revealed that the film will receive a theatrical release on September 16, 2016. That sounds about right. 'tis the season and all that. Here's the statement from Saban Films president Bill Bromiley:
31 is a treat not just to horror fans, but fans of true auteur filmmaking. The film is executed in true stylistic Zombie fashion. Rob is an unrivaled talent, and we are thrilled to bring his bold new film to audiences across the continent.
31 premiered to generally negative responses at the Sundance Film Festival earlier this year, but a release of some kind of was inevitable. Zombie is too big of a name to let bad reviews stop him.
Zombie is also the kind of filmmaker whose misses are as interesting as hits hits – Lords of Salem and his Halloween movies are disasters, but at least they have the decency to be interesting disasters that inspire a lot of conversation. Will 31, which follows a group of carnival workers who are abducted and tossed into a compound where they must survive twelve hours against a gang of psychopathic clowns, follow suit? Hopefully. Still unanswered is whether or not Zombie
.
However, the more intriguing of these two films is Clown, which has been sitting on a shelf for some time now. Seriously, if we had a nickel for every horror movie Dimension Films acquired and than sat on for years on end, we could run to the bank and trade them in for a crisp five dollar bill. Seriously. Clown was acquired right before it began production in 2012. Now,
reports that Clown will have a limited release on June 17, 2016.
Anyway, when the first trailer for the film
, the chief selling point was producer Eli Roth. But things have changed. Since then, director Jon Watts helmed the well-regarded Cop Car and landed the next Spider-Man movie. In other words, this macabre tale of body horror and child murder is, retroactively, now the work of a filmmaker who has many eyes upon him. Watching the trailer again (and it is one disturbing trailer) is a weird experience. This guy is making Spider-Man? Right on.