Did You See These 'Daredevil' Season 2 Easter Eggs?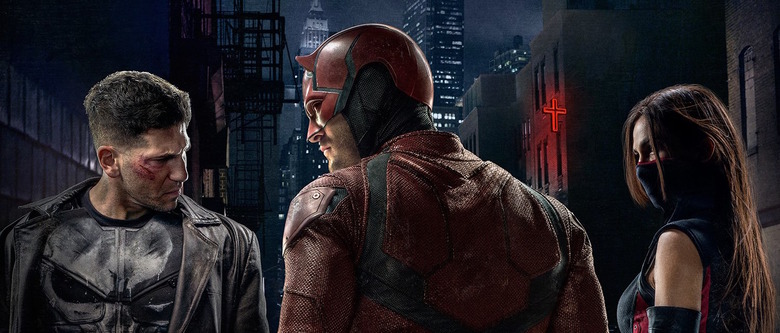 It's been one week since the second season of Daredevil debuted on Netflix, so hopefully you've binged all the episodes by now and you're excited for Luke Cage to arrive later this year (check out the teaser that appeared at the end of Daredevil's second season right here).
If you haven't watched Daredevil's new episodes yet, we'll keep any spoilers after the jump, but if you're looking for some insight into what kind of comic book Easter eggs can be found in the second season, as well as references to other facets of the Marvel cinematic universe, then we have the video for you.
Watch the round-up of Daredevil season 2 Easter eggs below.
Thanks to Mr. Sunday Movies for pointing out everything from references to Captain America, Thor and the Hulk to moments from the show that were lifted straight from the comic books, such as the Man Without Fear being chained up and choosing between shooting The Punisher or letting the vigilante shoot someone else. Fans of Frank Miller will also be happy to see some references to the work that many regard as Frank Castle's finest moments on the page.
And in case you didn't realize it, the ongoing Marvel Easter egg that references Star Wars makes an appearance in the second season of Daredevil as someone loses a hand yet again.
There's likely plenty more Easter eggs to be noticed in Daredevil, so if you see one not mentioned in this video, feel free to point it out in the comments below.