'Pirates Of The Caribbean: Dead Men Tell No Tales' Adds Another Legendary Rock Star To Its Cast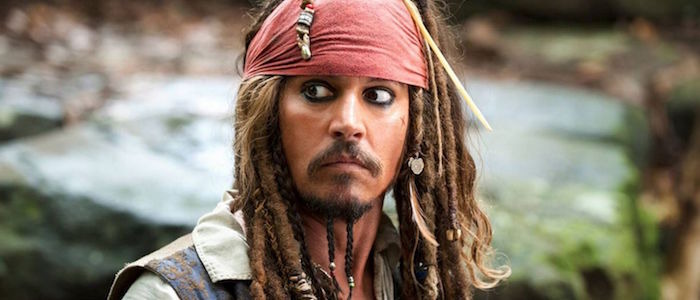 Believe it or not, Pirates of the Caribbean: Dead Men Tell No Tales is a movie that actually exists. The fifth film in Disney's lucrative franchise feels like it wrapped principal photography ages ago and it's still over a year away from from its May 26, 2017 release date. And aside from Johnny Depp and his dogs getting on the wrong side of Australian law, it's been a very quiet production. Other than an official synopsis, a year-old first look, and Disney quickly using this film to fill the old Star Wars: Episode 8 release date, we haven't seen much of anything.
Now, a new piece of news has washed ashore and it's certainly unexpected. Paul McCartney has joined the cast of Pirates of the Caribbean: Dead Men Tell No Tales.
McCartney is, of course, one of the few musicians who can be described as a "living legend" and even that doesn't do him justice. He was a member of The Beatles, he led Wings, and he's been one of the most successful solo acts in the world for decades. He's a permanent imprint on popular culture, the kind of artist that demands an opinion from anyone and everyone with a passing interest in 20th century art and entertainment.
Now, according to Deadline, he's set to share the screen with Captain Jack Sparrow. The details of the role remain under wraps, but he was not part of the initial shoot. It seems that directors Joachim Ronning and Espen Sandberg have gone back and added an additional scene that was not in the original screenplay and that the whole thing is built around McCartney's character. Deadline emphasizes that this is not a reshoot, but simply additional filming.
This should sound a little familiar. After all, Depp based his performance as Captain Jack on the mannerisms of Rolling Stones guitarist Keith Richards, who ended up appearing in Pirates of the Caribbean: At World's End as Jack's father. The idea of pirates bring the rock stars of the seven seas stopped being subtext and became text. Further musician cameos make a lot of sense.
Since Richards' pirate role played up his persona as a grungy, hard-living tough guy, it will be interesting to see how Dead Men Tell No Tales utilizes McCartney. After all, his public persona has always been a bit sillier, outgoing, and more pleasantly eccentric than many of his peers. It's easy to imagine him playing a colorful pirate with an extensive wardrobe and a live-and-let-live approach to life. Or he could just play against type and be a nasty brute.
Here's the official synopsis for Pirates of the Caribbean: Dead Men Tell No Tales:
Thrust into an all-new adventure, a down-on-his-luck Captain Jack Sparrow finds the winds of ill-fortune blowing even more strongly when deadly ghost pirates led by his old nemesis, the terrifying Captain Salazar, escape from the Devil's Triangle, determined to kill every pirate at sea...including him.  Captain Jack's only hope of survival lies in seeking out the legendary Trident of Poseidon, a powerful artifact that bestows upon its possessor total control over the seas.
In addition to Depp, the sequel will star Javier Bardem, Orlando Bloom, Geoffrey Rush, Brenton Thwaites and Kaya Scodelario. It opens May 26, 2017.