The Force Awakens Bits: BB-8 Visits NASA, Harrison Ford Addresses Han Solo's Death Scene, And New Blu-Ray Details Revealed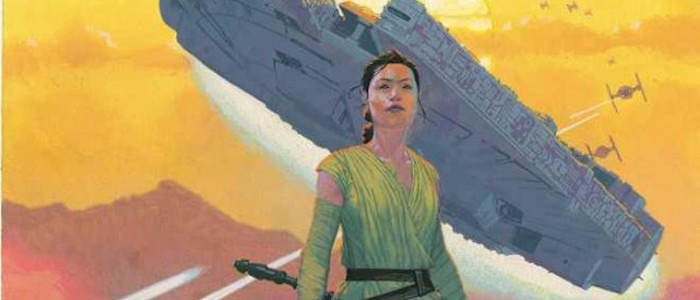 You'll soon be able to own Star Wars: The Force Awakens on Blu-ray. In the meantime, enjoy this edition of The Force Awakens Bits, which features:
Reggie Watts serenades BB-8.
BB-8 pays a visit to NASA.
Harrison Ford chats about Han Solo's fate.
Daisy Ridley chats about Han Solo's fate.
Daisy Ridley defends Rey against some bizarre accusations.
Anthony Daniels reveals the one thing he didn't like about The Force Awakens.
Marvel reveals a gorgeous Star Wars comic cover with one big problem.
Kylo Ren pays a visit to Disneyland.
Go behind the scenes to see how Maz Kanata was created.
New Blu-ray and DVD details have been revealed.
And more!
Here's how you know that BB-8 has carved out his own little niche in popular culture. The adorable droid popped by The Late Late Show With James Corden, where he was serenaded by Reggie Watts, who claimed that BB-8 was his lifelong inspiration. It's a truly bizarre sketch before BB-8 joins in on the musical number and it only becomes more memorable from there.
Earlier today in a galaxy right here at home: #BB8 met our real robots and learned about @NASA's #JourneytoMars pic.twitter.com/IMBPeK9hmS

— NASA JPL (@NASAJPL) March 10, 2016
Speaking of BB-8 popping up whenever and wherever he wants, the lovable droid paid a visit to NASA's Jet Propulsion Lab, where he mingled with real robots and got to pose for all kinds of amazing pictures. What a weird world, huh?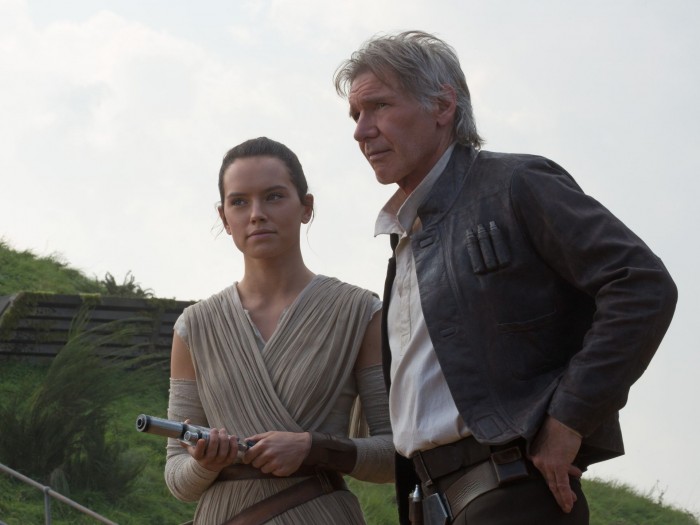 Entertainment Weekly recently hosted a Tumblr Q&A with Harrison Ford, giving fans a chance to ask questions of the legendary actor. Eventually, someone asked about his feelings on getting killed in The Force Awakens and he responded:
I think it's a fitting use of the character. I've been arguing for Han Solo to die for about 30 years, not because I was tired of him or because he's boring, but his sacrifice for the other characters would lend gravitas and emotional weight.
Ford is referring to his insistence that Han die in the climax of Return of the Jedi, a request that was obviously denied.
What's it like to be a newcomer to the most popular movie franchise of all time and be on set when a living legend, a man who helped define modern popular culture, films his death scene? Entertainment Tonight caught up with Daisy Ridley, who described the mood of the set when Harrison Ford filmed Han Solo's big death scene.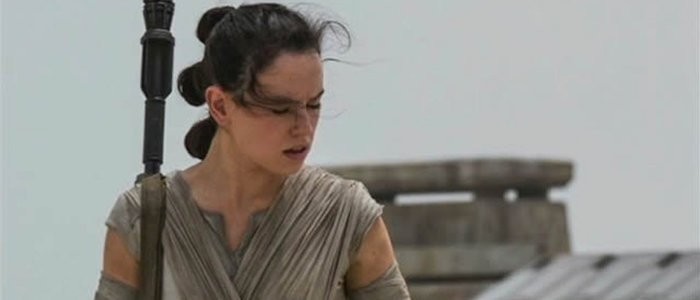 Speaking of Daisy Ridley dealing with some pretty heavy stuff, the woman behind Rey was accused of setting "unrealistic expectations" for girls, which is a truly moronic statement and not the kind of thing you would ever see directed toward an actor playing a male hero in a movie. Naturally, Ridley responded in a lengthy Instagram post and the highlights are a must-read:
What's weird is most of the time I see such gorgeous messages from people around the world. People who relate to something in Rey they haven't found in a female character before. People whose daughters now think they can do things without the aid of a man, but who wouldn't be ashamed to ask for help. People who loved that The Force Awakens has multiple incredible female characters. It is much more hurtful to continue to slate other women than BE a woman, BE a character, BE whoever you want to be [...] I'm a normal girl thrust into extraordinary circumstances, just like Rey. I will not apologise for how I look, what I say and how I live my life cause what's happening inside is much more important anyway and I am striving to be the best version of myself, even if I stumble along the way [...]  If you don't have anything nice to say, don't say anything at all. Kindness isn't going to cure the world of all its awfulness but it's a good place to begin.
Only one thing to say to that: preach!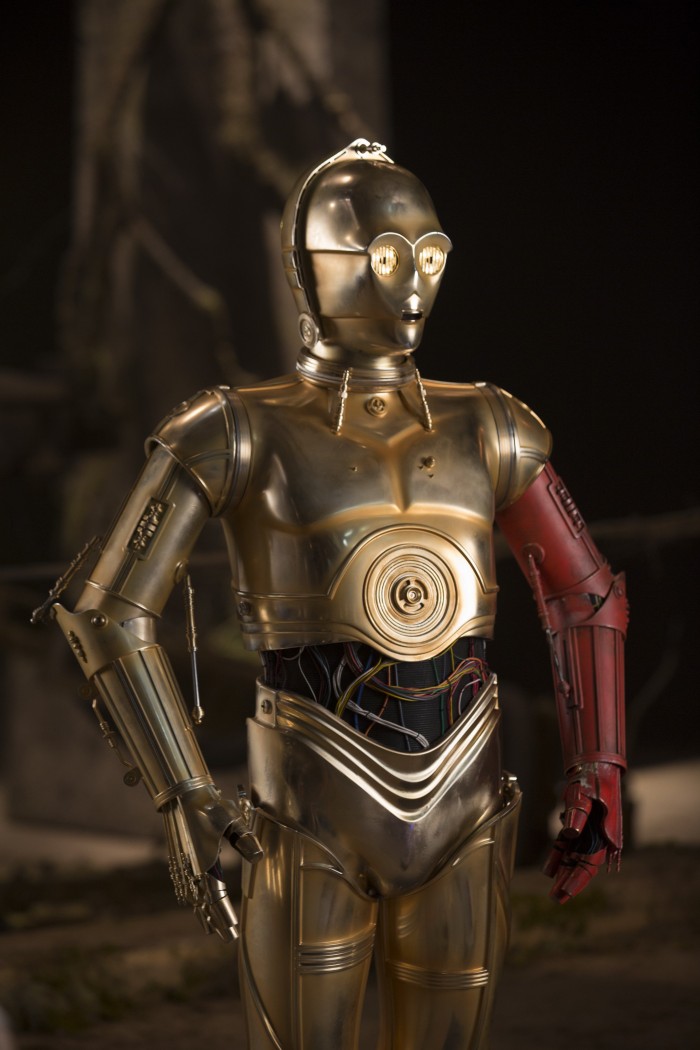 In an interview with ScreenRant, Anthony Daniels has revealed that he didn't see eye-to-eye with J.J. Abrams on one aspect of The Force Awakens – he really did not like C-3PO's red arm:
The one thing that J.J. and I argued about was the fact that I didn't like the red arm. C-3PO doesn't like the red arm! Being the director he said 'You're gonna have a red arm.' But have you noticed, because he listened to me, that the last frame of C-3PO waving at the Millennium Falcon was with a gold arm! And J.J. did that – love it.
The exact origin of C-3PO's red arm remains unknown, but it will be revealed in a special one-shot comic book arriving this September.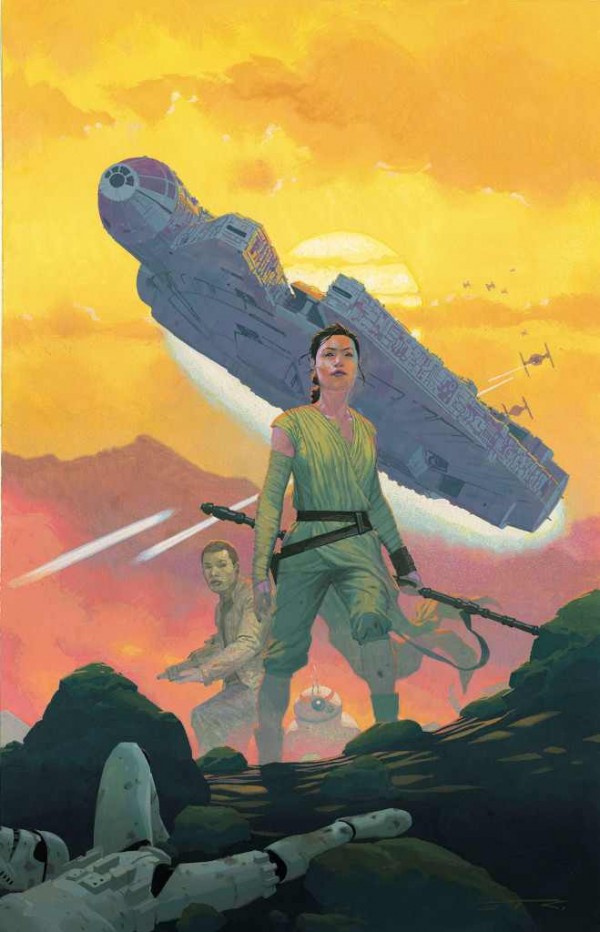 Speaking of upcoming Star Wars comic books being published by Marvel, StarWars.com revealed the cover to the first issue of the upcoming comic adaptation of The Force Awakens. The cover is the work of the brilliant Esad Ribic, whose painterly work has graced covers and interiors Secret Wars and Thor in the past. But take a closer look. As Bleeding Cool points out, the helmet on the dead Stormtrooper is about thirty years out of date.
The Jedi Training: Trials of the Temple show at Disneyland is nothing short of adorable, giving kids the chance to climb up on a stage, put on Jedi robes, and learn how to wield lightsabers from "real" Jedi Knights. Meanwhile, their parents go "Aww" from the audience and take a bunch of pictures and everyone is happy. Now, the park has introduced a new canon-shattering elements that will drive some nerds crazy. Instead of getting the chance to confront Darth Maul, the young Jedi Knights in training now have a close encounter with Kylo Ren. Don't try to figure out the timeline here. Just go with it. Anyway, video of the revised show has arrived online and you can watch it above.
Happy #MazMonday! @StarWars #TheForceAwakenshttps://t.co/xheclUDQFs

— Lupita Nyong'o (@Lupita_Nyongo) March 21, 2016
If you're curious about the motion capture process that transformed Academy Award winner Lupita Nyong'o into Maz Kanata, the brief video above will shed some light on the details. Nyong'o herself shared it on Twitter and it's a brisk but very cool look at how a performer and a team of visual effects artists come together to create a fully realized character.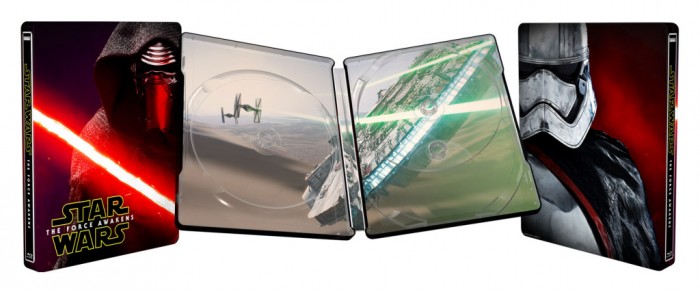 You'll be able to own Star Wars: The Force Awakens on Blu-ray and DVD in two weeks, but you can start picking through the details of the special features right now. Star Wars News Net has revealed that the running time of each bonus feature on the disc and everything adds up to a little under two hours, with more than half of that time belonging to the Secrets of The Force Awakens: A Cinematic Journey documentary. Here's how it all breaks down:
Secrets of The Force Awakens: A Cinematic Journey (69:14)
The Story Awakens: The Table Read (4:01)
Crafting Creatures (9:34)
Building BB-8 (6:03)
Blueprint Of A Battle: The Snow Fight (7:02)
ILM: The Visual Magic Of The Force (7:54)
John Williams: The Seventh Symphony (6:51)
Deleted Scenes:
1. Finn And The Villager (0:31)
2. Jakku Message (0:47)
3. X-Wings Prepare For Lightspeed (0:22)
4. Kylo Searches The Falcon (0:50)
5. Snow Speeder Chase (0:48)
6. Finn Will Be Fine (0:23)
Force For Change (3:22)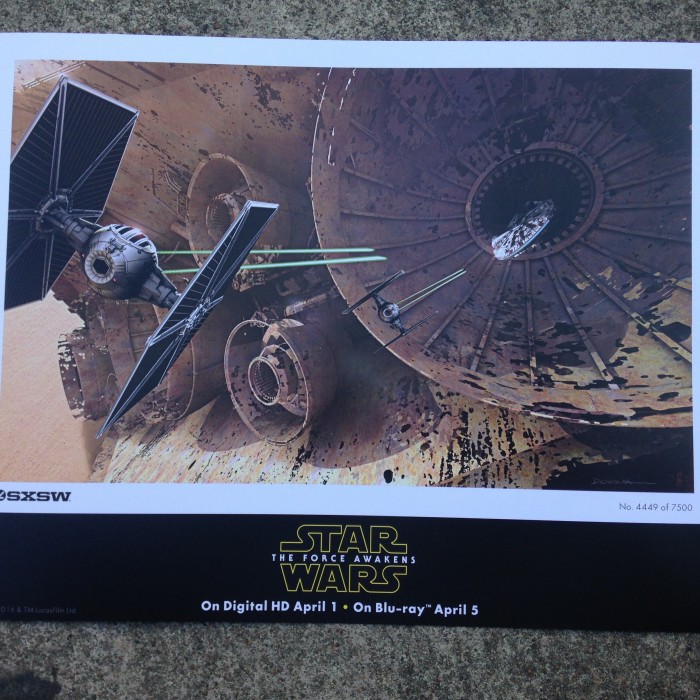 Speaking of the Force Awakens Blu-ray, some lucky attendees at this year's SXSW were given this poster to promote the upcoming release. It was actually a fairly Star Wars-heavy year for the conference, which also featured a life-size TIE Fighter and and the premiere of Secrets of The Force Awakens: A Cinematic Journey.
Red Letter Media, who famously produced those lengthy, controversial, and frequently hilarious video reviews of the Star Wars prequel trilogy, is back. This time, his target is The Force Awakens and let's face it – as good as the movie is, it has plenty of scenes and plot developments and characters that could use a good skewering. In any case, it's going to be weird and brutal and incredibly silly. Expect some Star Wars fans to not take this one well. But not us, right? We're pretty level-headed in our fandom, right?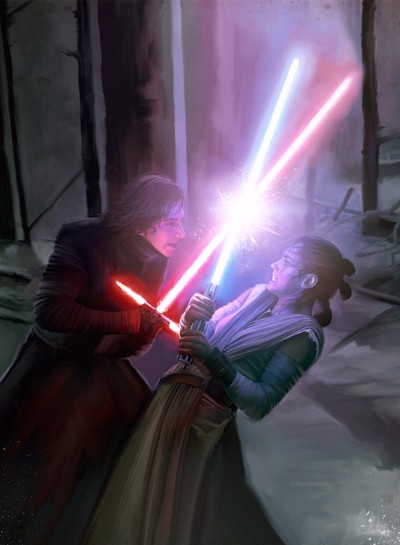 Artist Brian Rood has unveiled two new pieces of art inspired by Star Wars: The Force Awakens. "Where There is Darkness, There is Light" depicts the climactic lightsaber duel between Kylo Ren and Rey and "Bloodline" features Kylo Ren having a heart-to-heart with the burnt out helmet that once belonged to his grandfather. The former can be yours for $125 and the latter for $165.