Rogue One Bits: Potential Cameos, Alan Tudyk's Mo-Cap Character, And A Prequel Comic Series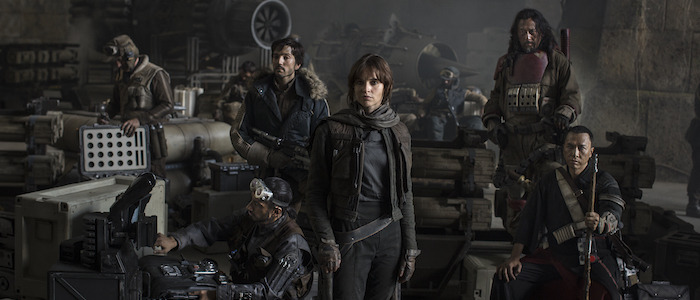 If you're looking for the latest news on Rogue One: A Star Wars Story, you've come to the right place. In today's edition of Rogue One Bits:
Some familiar faces may pop up in Rogue One.
A description of Alan Tudyk's mo-cap character has arrived.
The intense security of the Rogue One set.
A few new details on those black-armored Stormtroopers.
Marvel is publishing a Rogue One prequel comic.
The Rogue One stunt team rallies for Olivia Jackson.
As the Star Wars sequels barrel into the vast unknown where anything can happen and anyone can get stabbed by their evil sons in the middle of gigantic super-weapons, the spin-off films (are we just calling them "Stories" now?) can hang out in the past. And you know what that means: potential cameos from other Star Wars characters, including those who may have kicked the bucket in later films.
Making Star Wars has this very interesting (and potentially spoiler-y) rumor on a certain original trilogy character popping up in Rogue One:
We have heard of a cameo moment that pretty much has Han Solo playing a BoShek type that simply refers the rebels to people to hire. There was a rumor that Jabba the Hutt brokered information to the rebels. That might explain the rumor that they wanted the young Han Solo role cast so he could have a cameo in Rogue One even though the Solo film will take place about eight years before Rogue One. 
The same article also suggests that iconic Star Wars bounty hunters like Bossk, Dengar, and IG-88 could pop up in brief appearances. The site is slightly more dismissive of a supposed Yoda cameo, which doesn't sound like it would make much sense. After all, Rebel heroes stumbling across Yoda a few years before Luke does would rob The Empire Strikes Back of some serious power.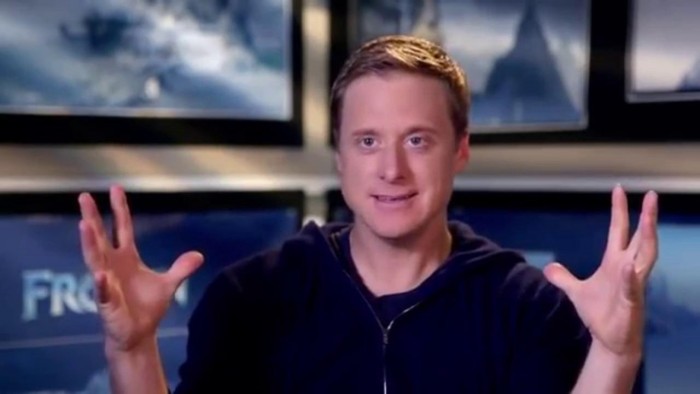 Speaking of potentially spoiler-y details revealed in a Making Star Wars scoop, the ever-busy site claims to have seen an image of the motion capture character Alan Tudyk is playing in Rogue One. If you want to know nothing, feel free to keep on scrolling.
Still here? It's not a huge secret that Tudyk's character is a droid and it has been suggested more than once that he is a reprogrammed Imperial 'bot that works alongside the Rebel heroes. Making Star Wars now claims to have the details: he's an "Enforcer" droid, he's eight feet tall, and he looks dangerous. Here's one portion of their in-depth description of him:
The droid's eyes just have two circles that light up. The cranium is really smooth but the mouth area and the underpart of the cranium is very techno with lots of little details that contrast well against the smooth cranium and the under part goes down into a mouth piece (that kind of shapes down into a mouth piece like General Grievous but way less skull-like). The mouth doesn't move. It is almost like a speaker mouthpiece. When his head turns a certain angle, his cranium shape kind of reminded me of Robocop because he's a dark color and the shape of the head stands out with the lit eyes and you really can't get a good look at the mouth and under head parts with the shadow. If Iron Giant was the father and EV-9D9 was the mother, he'd have his father's eyes.
For more details, including some rough sketches, hit the link above.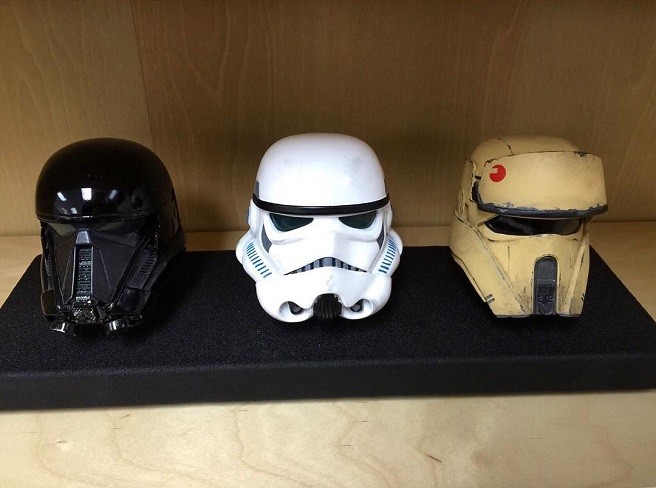 Speaking of descriptions of characters we haven't seen yet, a few tidbits about the black armored Stormtroopers (who may or may not be called Shadow Troopers) have arrived. We've previously heard that these specialized Imperial soldiers would be dressed entirely in black with glowing green highlights, but here's a little more:
If you recall in the past we heard that the speaker nodes on the black stormtrooper mask were illuminated green. Now we've learned that they have a little green light near the eye. Imagine you put a pencil behind your ear. That's where it rests on the new black stormtrooper helmet. Apparently in the film we might see it as some sort of targeting system.
It's surely not intentional, but the first image that springs to mind is the red laser pointers strapped to the heads of select Borg in Star Trek: The Next Generation.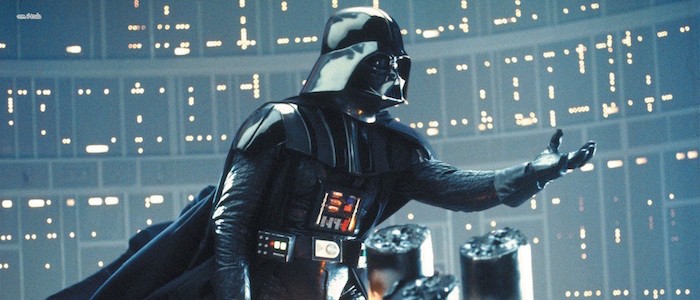 Just how intense is the security on a Star Wars set? The Chinese blog Tech.Sina went into detail about the screening process and it's a doozy (translation via Making Star Wars):
After that, a member of the security staff will put a small piece of tape over your phone, camera etc to seal the lens. If the tape is removed, it will change colors. When you exit, the security staff will check the tape to make sure that you are not secretly taking any unauthorized photos.
Since some spy photos from Rogue One have leaked out, it seems likely that security has occasionally forgotten to tape up the front-facing cameras on some phones.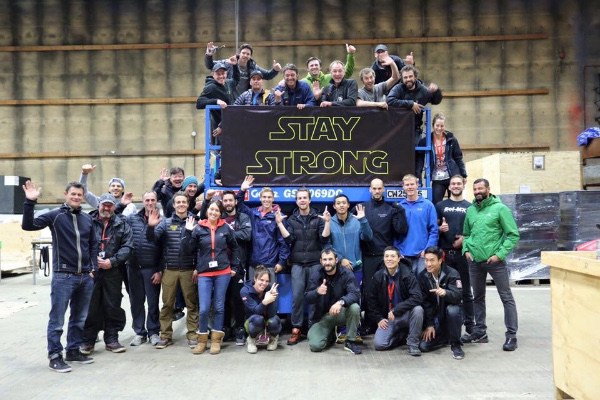 Last year, stunt performer Olivia Jackson was seriously injured while filming the new Resident Evil film. A GoFundMe page was set up to raise funds to assist in her recovery, and stunt teams and actors from around the world (including Jackie Chan) have shown their support. After all, the brave men and women who defy death to bring big action scenes to life deserve more recognition for their difficult, frequently painful work. As you can see from the image above, the Rogue One stunt team has offered their support to Jackson and the GoFundMe page. It's awful that Jackson has to endure her injuries, but it is nothing short of inspiring to watch her community rally around her.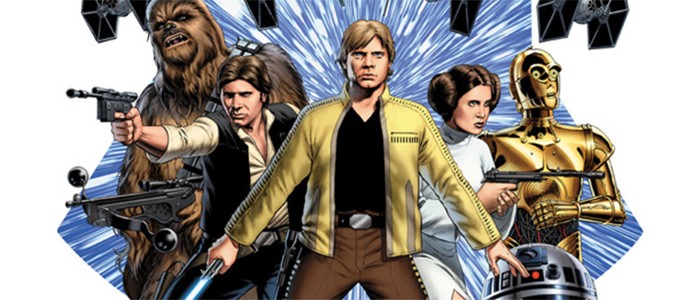 What? Did you think Rogue One wasn't going to have a comic book companion? ComicBook.com has learned that Marvel will publish a three-issue prequel miniseries that will explore the events leading up to the new film. Details are unknown, but we can safely assume that it will exist to help establish backstories for the film's new cast of characters. We'll know for sure when the first issues arrives this October.