'Dead 7' Trailer: Backstreet Boys & NSYNC Team Up To Fight Zombies In SyFy Original Movie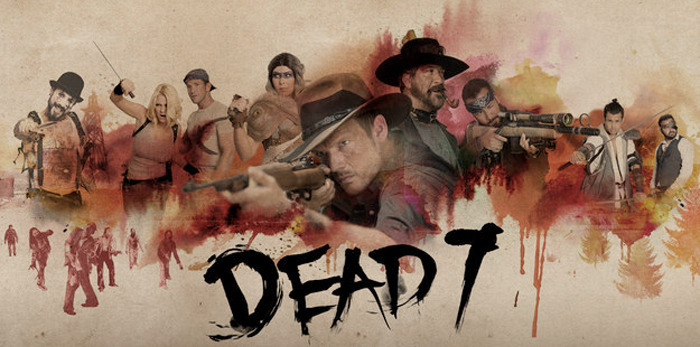 SyFy has never been shy about making movies that are clearly meant to be terrible. We're talking about a network who has release movies with titles such as Rock Monster, Ice Spiders and of course, the Sharknado franchise, which has opted to not only jump the shark, but thrown them around in a bloody cyclone of nonsense. And now they're bringing some nostalgic flare into the fray for their latest awful TV movie.Dead 7 is a horror western that rounds up the fallen stars of 90s boy bands such as Backstreet Boys, NSYNC, 98 Degrees and O-Town and has them all facing off against a horde of zombies. It's an amazing time to be alive.
Here's the Dead 7 trailer, which you can see in higher quality by using BuzzFeed's awful video player:
It wouldn't be a movie full of boy band members if we didn't do a roll call for all the former MTV stars who will appear in the movie. There's the Backstreet Boys trio of Nick Carter, A.J. McLean and Howie Dorough who want zombies to quit playing games with their brains. They're joined by the lesser celebrated NSYNC members Joey Fatone and Chris Kirkpatrick, ready to say bye bye bye to some of the walking dead.
As for the boy bands people care even less about nowadays, O-Town's Erik-Michael Estrada, Jacob Underwood, Trevor Penick, and Dan Miller pick up some guns to fight the undead while Jeff Timmons from 98 Degrees rounds out the boy band army of cowboys. Sorry that I didn't use song titles for these last two boy bands, but I don't remember any of their song titles, and you probably don't either. After all, that's why they're appearing in this movie.
Frankly, I'm a little disappointed that they didn't get anybody from LFO involved. More than likely, if we get too many of these old boy band members together, we're bound to open up some kind of portal to hell. Therefore, it's probably best that people like Justin Timberlake are too successful to have time for nonsense like this.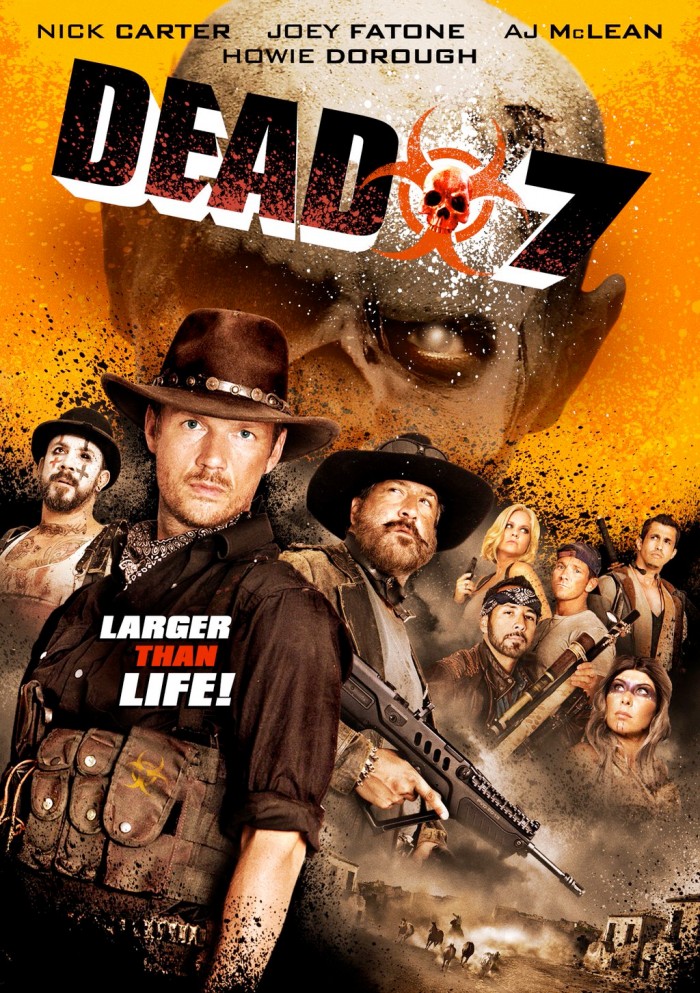 Dead 7 looks like exactly the kind of cheap, ridiculous movie that will pull in enough viewers to keep Syfy making their real content such as The Magicians and other original series like that. And if it ends up bringing some laughs to children of the 90s along the way, then no harm, no foul. Catch the movie on SyFy on April 1st at 8pm ET. Don't let the date fool you (no pun intended), because this movie is very real, and it's coming next month.