VOTD: 'Deadpool' VFX Breakdown Shows A City Created Entirely In Post-Production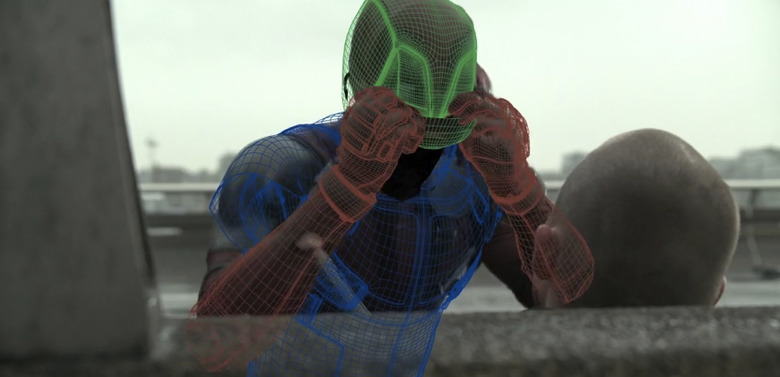 It's been just over a month since Deadpool hit theaters, and the film is still making some solid bank at the box office, having just crossed $700 million worldwide. That's not bad for an R-rated comic book flick that 20th Century Fox dragged its feet to take a chance on. And now that plenty of people have seen the movie, they want to know how it was made, especially after finding out that it only cost $58 million to produce, though that doesn't include the marketing onslaught cost.
Thankfully, a Deadpool visual effects reel has surfaced online with a focus on the visual effects that were employed to create the opening action sequence that takes place on the highway. Actually that action sequence plays out for quite awhile with flashbacks interspersed, so it's a big chunk of the movie. And it might surprise you to see how much was created in post-production.
Here's the Deadpool VFX reel from Atomic Fiction (via io9):
It's not entirely surprising to see that the entire action sequence on the highway since the leaked Deadpool test reel was something that was created entirely with visual effects as well. But that doesn't make the realistic effects any less impressive. There are countless times when you can't tell the difference between a real stunt double or a digital double. Plus, plenty of the action on the freeway looks like it could've been shot practically with only digital enhancements. But that entire city was created in post-production and that's quite an impressive feat.
If you want to know more about some of the Deadpool visual effects, you can find out how it took five actors and a bunch of digital effects to bring Colossus to life right here.