'Iron Man 4' Probably Not In The Cards, According To Robert Downey Jr.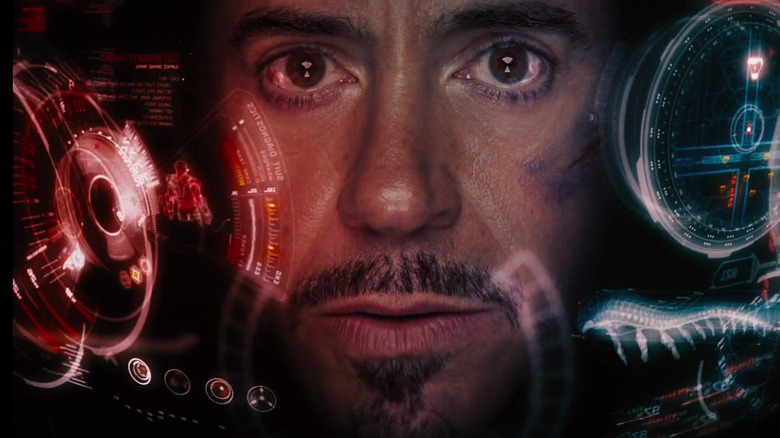 For a few years now, Robert Downey Jr. has gone back and forth on his future as Iron Man at Marvel Studios. Back in 2013 he hinted at potentially leaving behind the armor once he turned 50, though that wasn't a solid deadline for his departure from the comic book franchise. That became even more clear when he decided to sign on for Avengers: Age of Ultron and Avengers: Infinity War. But fans have been wondering if there's another solo Iron Man outing in the future.
Well, now it seems we have an answer, or at least a more recent response, to the possibility of Iron Man 4 happening thanks to a recent interview with Robert Downey Jr. But if you were hoping for good news, you might want to sit down.
While speaking with USA Today about Captain America: Civil War (check out our interview with the actor from the set), the topic of Iron Man 4 came up and Downey simply said:
I don't think that's in the cards. In a way it's Cap 3 but for me it's like my little Iron Man 4. And then it's back to the thing we all recognize. Everything pulls over to the side of the road when the thunder of an Avengers thing comes through because that's how it is until it changes. If it changes.
Downey is 50 now, but he'll be 51 in April, with only Avengers: Infinity War left in his contract with Marvel Studios. At the time he signed that contract, we were told he would be part of Avengers 3, but it hadn't yet been revealed that the sequel would be split into two parts. So we're not sure if he's on board for both parts, but the answer is more than likely yes.
Keeping all that in mind, it's not really surprising that there aren't any plans for an Iron Man 4 in place. Three movies is more than enough to give Tony Stark his due, especially since Iron Man 3 gave his own storyline a nice conclusion. Right now his part in the Marvel cinematic universe seems to be tied to the rest of the Avengers, so he doesn't seem to need his own sequel. But let's also remember that Downey was previously open to the possibility of Iron Man 4 before he backtracked a bit, so nothing seems to be set in stone. After all, he ended up signing on for Captain America: Civil War after that, so anything is possible.
The question is if Iron Man 4 isn't in the cards and Avengers: Infinity War is the last movie Downey is contracted for, what happens to Tony Stark and Iron Man in the Marvel universe? Is he going to die? It's hard to imagine Stark calling it quits, but that would be a way to keep the possibility open of him returning to action if he's ever desperately needed.
Anyway, whatever happens in Avengers: Infinity War is really going to shake up the Marvel cinematic universe, even more than Captain America: Civil War, so who knows what's in store for Tony Stark. Stay tuned.