Christopher Nolan's 'Dunkirk' May Give One Direction's Harry Styles His Feature Acting Debut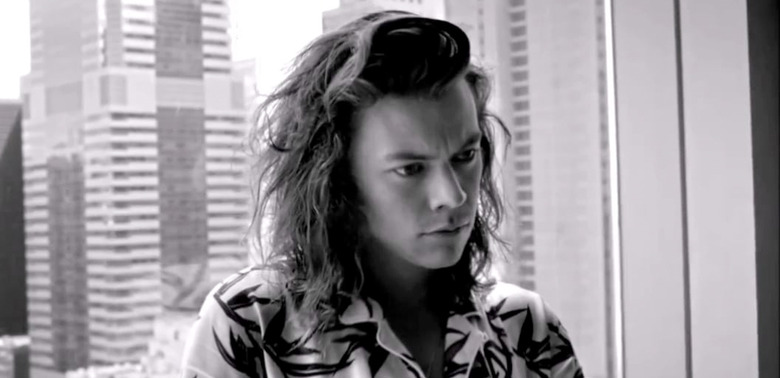 The pop sensation One Direction is currently on hiatus, allowing each of the British boy band's members to pursue their own solo careers. And it sounds like Harry Styles may be taking his career in a completely different direction with his free time.
A new report indicates that Styles has an offer for a role in Dunkirk, the World War II drama that will be directed by Christopher Nolan and already has an impressive cast that includes recent Oscar winner Mark Rylance, Kenneth Branagh and Tom Hardy.
Deadline has the report on the potential start of Harry Styles acting career, but they note that this seems to be more of a rumor than anything right now. Even if it's true, an offer doesn't necessarily mean that he'll take the part. Of course, if Styles is looking to break into acting, having a role in a Christopher Nolan movie would certainly be a great place to start.
Dunkirk would mark Styles' feature acting debut, though he has also recently been rumored to have a role in the second season of the Fox horror comedy series Scream Queens. If Styles ends up in Dunkirk, it wouldn't be a lead role, but merely a supporting character. However, details on who that character would be are under wraps.
Beyond rumors of the pop star joining the cast, the production has a few more names in talks for some major roles in the film as well. Another report from Deadline indicates that British actors Jack Lowden and Aneurin Barnard are in talks for a couple of major roles.
Jack Lowden and Aneurin Barnard hail from British television, both starring in the miniseries adaptation of War & Peace. Lowden is up for one of the two leading roles while Barnard's is merely a key role in the film. We've already heard Fionn Whitehead is in the running for the other lead role. Details on their characters are being kept under wraps as well, because it's a Christopher Nolan movie.
What we know so far is Dunkirk focuses on focuses on Operation Dynamo, which saw British Expeditionary Force (BEF) and other Allied troops evacuated from the French seaport of Dunkirk in May and June of 1940. The operation saved about 330,000 Allied soldiers trapped in the harbor and surrounded by the German army with Winston Churchill describing the outcome as a "miracle of deliverance" at the time.
Nolan will shoot the film on 65mm IMAX and large format film with Interstellar cinematographer Hoyte van Hoytema back behind the camera and Hans Zimmer once again providing the score. Warner Bros. has the movie set for release on July 21, 2017.