Sequel Bits: 'Captain America: Civil War,' 'Finding Dory,' 'Independence Day: Resurgence,' 'Assassin's Creed 2'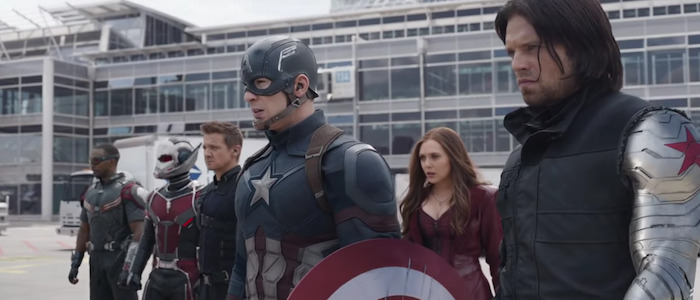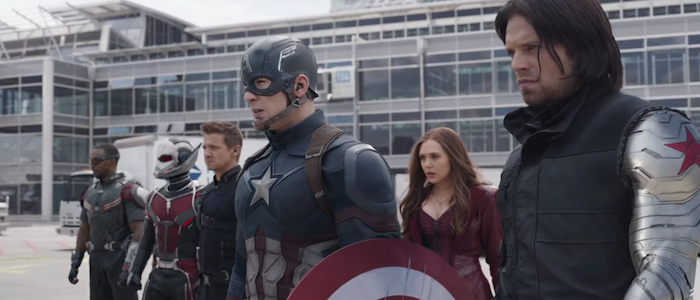 In today's edition of Sequel Bits:
Two new Captain America: Civil War teasers arrive before tomorrow's trailer.
Finding Dory unveils a very cute new poster.
A motion poster and a regular 'ol poster for Independence Day: Resurgence arrive.
Yep, they're already planning an Assassin's Creed 2.
A new trailer for Captain America: Civil War is set to arrive tomorrow and you know what means: it's time for a teaser for a trailer. Because every movie advertisement needs an advertisement to herald its coming. Since this is the next big Marvel Studios movie, it doesn't get just one teaser – it gets two!
To be fair, these teasers-for-trailers aren't as egregious as others. For starters, they actually serve a point, showcasing the two teams of superheroes that will be squaring off against one another in the upcoming film. In one corner, you have Captain America himself, the Falcon, Ant-Man, Scarlet Witch, Hawkeye, and the Winter Soldier. In the other, you have Iron Man, Vision, Black Widow, Black Panther, and War Machine. Naturally, there's no sign of Spider-Man. At least not yet. Maybe tomorrow's trailer will change that...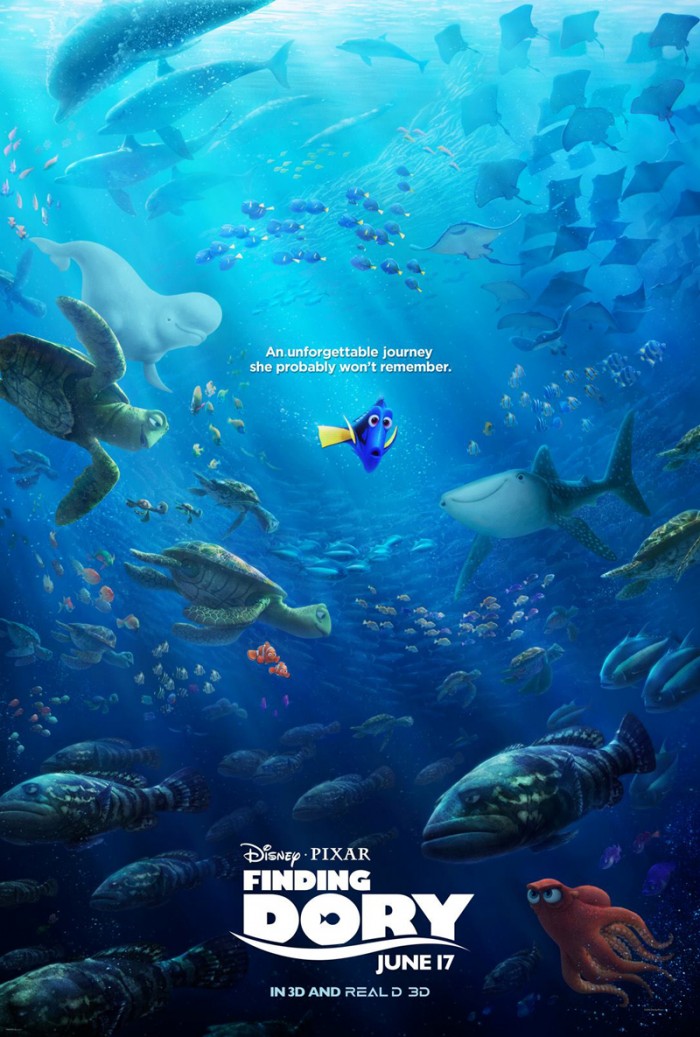 While we're on the subject of surefire blockbusters being bankrolled by the Walt Disney Corporation, we can now turn our attention to the new Finding Dory poster, which uses the infinite vastness of its ocean setting to tease its many, many characters. Fans of Finding Nemo will surely recognize many of the characters in the tableau, but there are several newbies on display here, including Destiny the Whale Shark (Kaitlin Olson), Bailey the Beluga Whale (Ty Burrell), and Hank the Octopus (Ed O'Neill).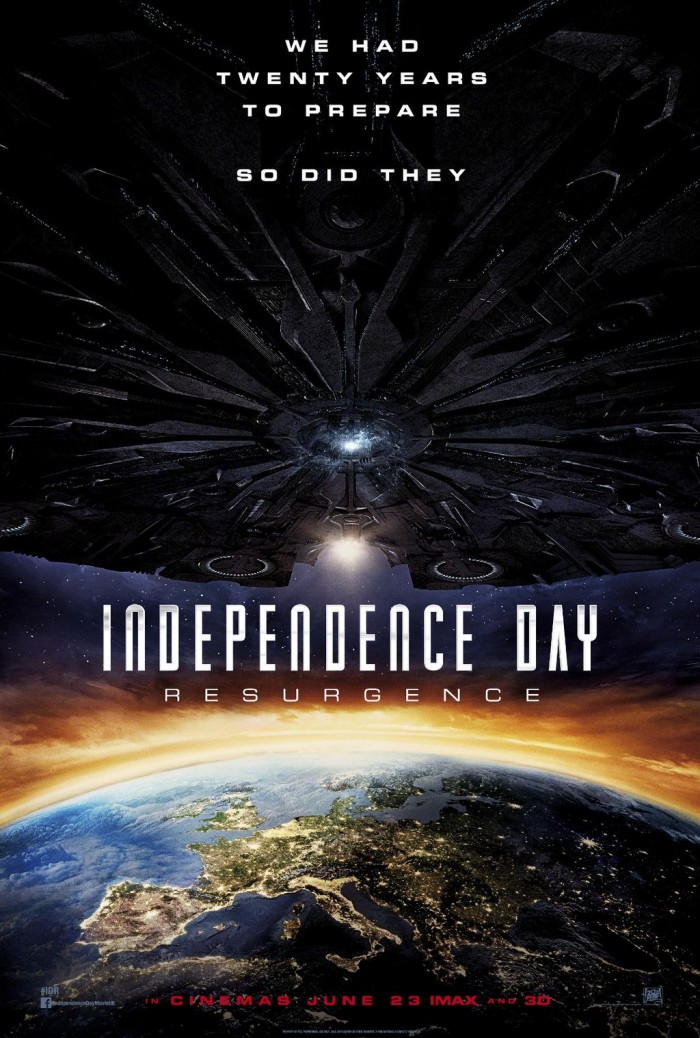 From cuddly fish, we can move onto aliens. And not cuddly aliens, either. Bad aliens. Bad aliens that plan to decimate our planet and turn the entire human race into dust. A new poster for Independence Day: Resurgence has arrived and it's all about bigness. Remember how the UFOs in the original film were as big as a city? Well, here's one that's as big as a planet! We're all doomed, it seems.
And if you prefer your movie posters to be awkwardly animated, you can check out the motion poster version of this one-sheet below.
They're back. #IndependenceDay: Resurgence, in theaters Summer 2016.https://t.co/dBmO3yjvvU

— Independence Day (@IndependenceDay) March 9, 2016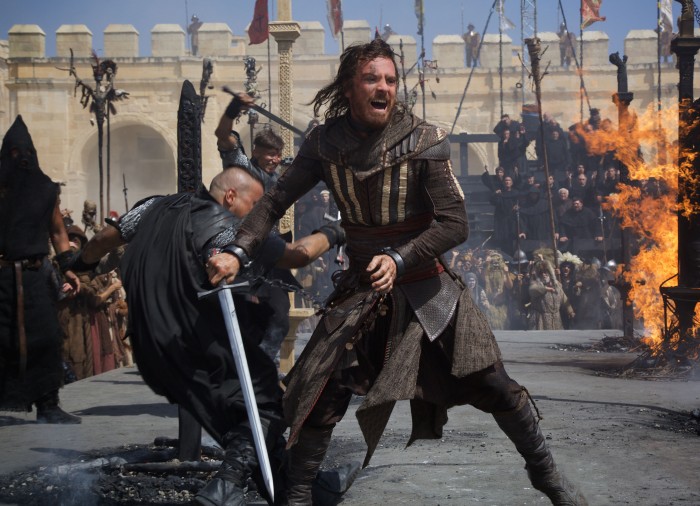 Director Justin Kurzel's upcoming Assassin's Creed movie doesn't hit theaters until December, but a sequel is already in the works. Whether this is a sign of hubris or an indication that this could actually be a good movie is something you can discuss amongst yourselves. This news arrives via The Tracking Board, who do a fine job of summarizing what this whole project is about:
Fassbender plays Callum Lynch, a man who discovers that he's the descendant of a secretive society of deadly assassins, who are at war with the Knights Templar. Through a machine, Lynch becomes able to tap into the memories of his ancestor Aguilar, an assassin in 15th century Spain. Commanding his ancestor's incredible skills, ability, and knowledge, Lynch sets forth to take on the Knights Templar in the present.
Assassin's Creed is, of course, based on the video game franchise of the same name. If it's good (and it has some very talented people involved), it will be the first video game movie to achieve that distinction. Cross your fingers.