'Supergirl' And 'Into The Badlands' Receive Second Seasons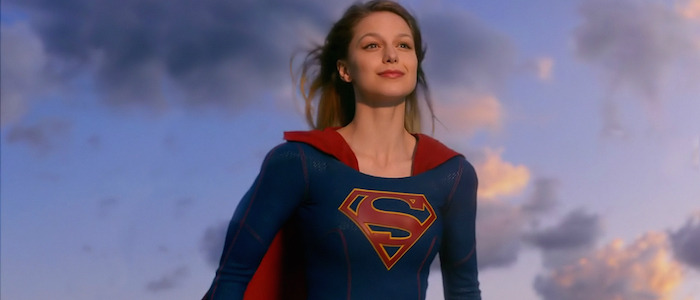 The television landscape is a harsh landscape littered with broken dreams and the bodies of cancelled shows. Sure, we're living through a TV golden age where it's literally impossible to keep up with everything that is worth your time, but that doesn't make the whole industry any less forgiving. There's almost too much good stuff out there – a show that doesn't strike a chord with audiences feels doomed.
So when you look at the news of Supergirl and Into the Badlands each receiving a second season, you can't help but consider the context. Sophomore seasons were never a sure thing for either of these shows, but their networks obviously view them as strong long-term investments.
Granted, those haven't always been enough to save great shows from being axed, but Supergirl is the exact kind of show that you can wear as a badge of honor in 2016. It's a superhero show and a progressive, positive, feminist series. That buys you a ton of goodwill. Besides, The CW's Arrow didn't really become a phenomenon until its second season and Supergirl could follow suit.
AMC's renewal of Into the Badlands can't help but feel more surprising. The show's first season did very strong numbers for a cable series, but unlike Supergirl, you don't hear people talking about it very much. The series simply didn't touch a cultural nerve in the same way as other AMC series like The Walking Dead, Mad Men, and Breaking Bad. And yet, it's an undeniably well-made show with a strange world that is full of promise. Most importantly, it managed to avoid becoming a joke. Remember how the network pushed the cop drama Low Winter Sun so hard during Breaking Bad's final stretch that it was reduced to a punchline?
AMC looks to be playing the long game with this one. They know Breaking Bad took a few seasons to find an audience and they know that The Walking Dead weathered all kinds of storms early on. If they keep it on the air and play their cards right, it could find a strong following yet.