Watch Original 'Star Wars' Trilogy Trailers Cut In The Style Of 'The Force Awakens'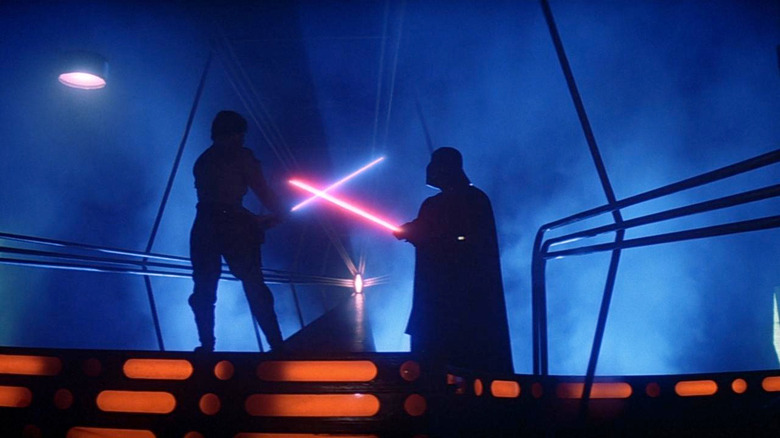 If you didn't get enough of Star Wars: The Force Awakens when it was in theaters, the good news is we just found out the movie will officially be hitting digital download on April 1st and Blu-ray and DVD a few days later on April 5th. You can get a rundown of all the special features right here, but in the meantime, we've got something else to help pass the time until you can watch The Force Awakens again.
One fan decided to recut trailers for each episode of the original Star Wars trilogy in the style of the third trailer for The Force Awakens. They'll definitely have you wanting to have your own marathon of the original trilogy before rewatching the latest installment. Check out all three of the Star Wars modern trailers after the jump.
Here's all three of the Star Wars modern trailers from YouTube user Tom F:
Personally, I think The Empire Strikes Back is the best edit done here. There's something awkward about the footage chosen for certain moments in the recut for A New Hope (not to mention that it's upsetting to see Special Edition footage used in it). Return of the Jedi doesn't quite work as well either, though it's still a pretty good recut. But there are so many great moments in The Empire Strikes Back modern trailer that it makes me want to watch it again immediately.
There are rumors of the first trailer for Rogue One: A Star Wars Story arriving sometime soon, so hopefully we'll have a new Star Wars trailer to get excited about very soon.