Episode 8 Bits: A Less Secretive Production, Dubrovnik Set Construction, And Mark Hamill Says Luke Skywalker Could Be Gay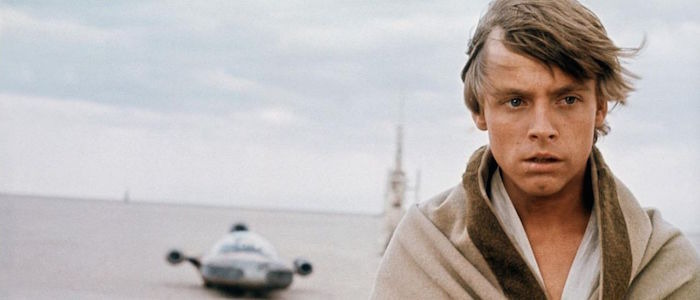 Star Wars: Episode 8 is currently filming in London, but production will soon head to Dubrovnik, where there seem to be cameras aplenty. And while you prepare for that onslaught, you can enjoy these Episode 8 Bits:
Daisy Ridley says Episode 8 will be less secretive.
Mark Hamill says Luke Skywalker could be gay.
Benicio del Toro explains how he was cast in Star Wars.
Actor Lamin Tamba explains who he's not playing in the film.
A new look at the sets under construction in Dubrovnik.
Daisy Ridley shares which Star Wars secret is the hardest to keep.
Edgar Wright shares one of Star Wars' more embarrassing moments.
A few cool tidbits of information from Pablo Hidalgo.
And more!
Remember how closely guarded the production of Star Wars: The Force Awakens was? Sure, the "mystery box" approach is director J.J. Abrams' modus operandi, but Disney and Lucasfilm played along, keeping as many details about the film hidden for as long as possible. Go back and watch the final trailer now that's you've seen the movie and realize just how little it actually revealed about the finished film.
But now that the Star Wars cat is out of the bag, it looks like everyone is going to be little looser this time around. Although Daisy Ridley spoke about the less secretive production of Episode 8 in an interview with Entertainment Tonight:
I think Rian actually wants to be a bit cheekier with the little tidbits of information that are going out ... You can see, even with the way Mark and Carrie posted pictures with their chairs, it's a little bit freer than it was.
She is, of course, referring to Mark Hamill and Carrie Fisher being allowed to share images of the chairs on set, which is the kind of little thing that would have been forbidden on The Force Awakens.
This doesn't mean the production is going to spill spoilers left and right, but it probably means there won't be any extravagant examples of misdirection, like when Abrams had Adam Driver dress as a Resistance pilot as he paraded around in front of paparazzi cameras.
Ridley was also asked about which of the film's many secrets was toughest to keep:
The thing that I found funniest was that I was the child. People were so presumptive. People were like 'You're Han Solo's daughter!' And I was like 'How do you know? Have you seen the film?' Of course I wasn't. It wasn't that difficult. We were all keeping this wonderful magic alive.
When the interview notes that one of the big reveals is that Rey is Force sensitive and not Finn, Ridley jumped in quickly to say:
He did wield the lightsaber, so I am going to say that he is Force sensitive. We all have that Force within us.
Is this her way of providing an inspiring message or is she hinting at Finn following in her path to became a Jedi as well? We do know that John Boyega has been doing some sword training...
Hey @rianjohnson, your dailies have leaked onto the internet. https://t.co/TpTGtDf6Yl

— edgarwright (@edgarwright) March 8, 2016
Anyway, here's proof that the wall of secrecy has truly fallen on Episode 8! Shaun of the Dead and Scott Pilgrim vs. the World director Edgar Wright has revealed that dailies from the film have leaked online and took to Twitter to warn Rian Johnson. Scandalous!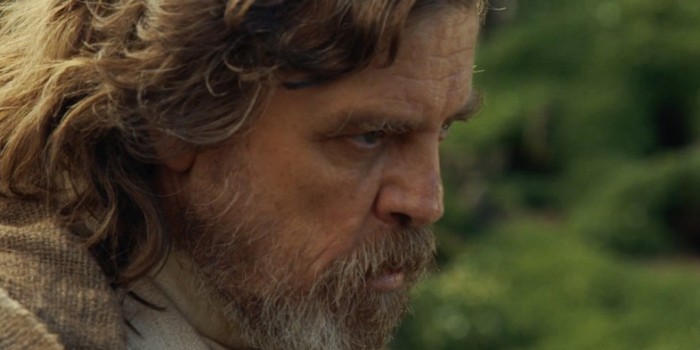 Here's all the proof you need that Mark Hamill is just a swell guy and all around decent person. Speaking in a new interview, he noted that there is nothing in the Star Wars saga that precludes Luke Skywalker from being gay, so gay fans are welcome to treat him as such:
In the old days you would get fan mail. But now fans are writing and ask all these questions, 'I'm bullied in school... I'm afraid to come out'. They say to me, 'Could Luke be gay?' I'd say it is meant to be interpreted by the viewer. If you think Luke is gay, of course he is. You should not be ashamed of it. Judge Luke by his character, not by who he loves.
On the surface, this is just Hamill being a nice guy who is embracing fans of all kinds and helping them find a hero they can relate with in the Star Wars saga. After all, outside of two unfortunate kisses with his sister, Luke is fairly asexual in the original trilogy – so what if he likes the company of other men? That doesn't change a thing about his character and it can only make young fans who are having trouble with their lives find some grounding in the movies they love
But you could extrapolate a little more from this. If Hamill is comfortable calling Luke gay and he's read the screenplay for Episode 8, does that mean Luke isn't Rey's father, as so many fans believe? Then again, he wouldn't be the first gay man to have a child but...you know, food for thought and what-not. After all, Hamill has really, really doubled down on saying that Rey isn't his daughter.
The great Benicio del Toro recently earned a quick paycheck by lending his face to a series of commercials for Heineken beer. And since this is 2016, there's a commercial for these commercials, which features the Oscar-winner explaining how excited he is to be making a a Heineken commercial. Oh, and he also briefly talks about how he was cast in Episode 8 as a mysterious villain:
They contacted me, they invited me to come to their dance ... To do a movie in the Star Wars world is great opportunity to enjoy it with my daughter.
To be fair, he does perk up a little when talking about Star Wars, so at least you know that he probably values that a little bit more than a beer ad.
And according to StarNow profile, in StarWars Episode VIII Lamin Tamba plays character Daika https://t.co/xEhxCqH74n pic.twitter.com/O7ubxhzvTA

— lizo mzimba (@lizo_mzimba) March 4, 2016
A few days ago, it was reported that actor Lamin Tamba was playing a character named Daika in Episode 8, but that story was quickly jettisoned. Kind of. Sort of. Making Star Wars reached out to Mr. Tamba himself and was told that yes, he is a member of the Star Wars: Episode 8 cast, but no, he is not playing a character named Daika and cannot say anything else. This isn't a particularly big surprise – you can't walk two steps on the internet without stumbling Star Wars misinformation. And if it's not plain misinformation, it's almost certainly a codename.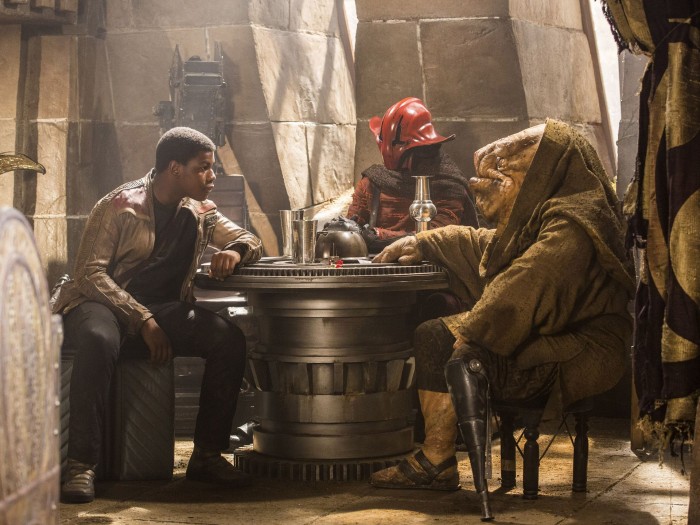 With filming in Dubrovnik, Croatia set to begin soon, a source has told Star Wars News Net that Oscar-nominated practical effects maestro Neal Scanlan has arrived on set:
According to him the Star Wars creature shop is expected to arrive in Dubrovnik today. Lots of different monsters are expected on set during the filming. Neal Scanlan is again in charge of the creature shop and we can't wait to see what his team will come up with this time.
Previous images have shown the city being transformed into an alien world and any alien world worth its salt has got to be full of amazing practical aliens, right? And while we're here, this video offers a pretty cool little tour of the city and the sets that are under construction, which blend incredibly well with existing architecture:
We've heard that he Dubrovnik exteriors will focus mostly on a major action sequence of some kind and now we know that the scene will also feature plenty of practical aliens. That certainly sounds like what you want out of Star Wars.
Couple of @StarWars VIII tidbits. Interviewed Daisy Ridley briefly in LA. She says she's not part of cast filming in Dubrovnik soon.

— lizo mzimba (@lizo_mzimba) March 4, 2016
And that action scene will probably feature Poe Dameron and and Finn, because it seems like Daisy Ridley will not be heading to the Dubrovnik set.
So, when are we going to get a title for Star Wars: Episode 8 so we can start calling it by its proper title? Pablo Hidalgo of the Lucasfilm story group took to Twitter to remind all of us that we need to remain calm and patient. After all, the film is two years away and The Force Awakens didn't receive its title until a little over a year before release.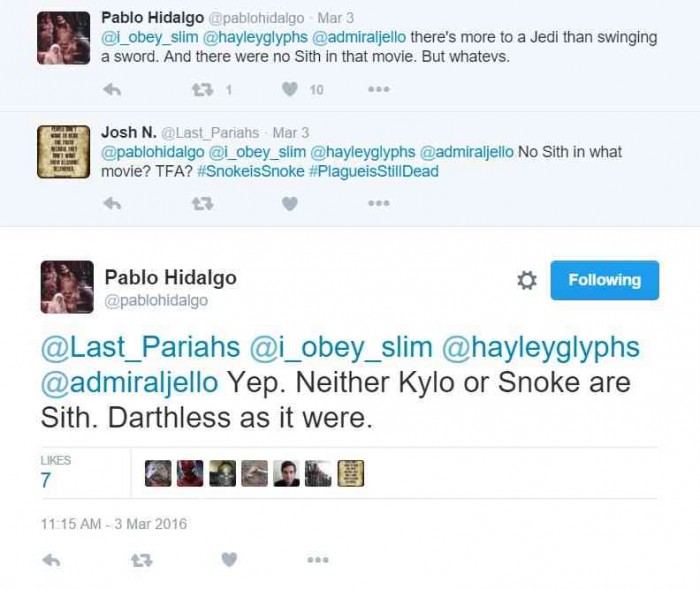 But wait, there's more Hidalgo goodness available! He also clarified Supreme Leader Snoke is not a Sith, which should kill a few fan theories in their tracks. Of course, the big mystery now is why a non-Sith would be in touch with the Dark Side and why he would be interested in crafting Kylo Ren in his grandfather's image...
And here's one final piece of information to chew on. When a fan asked why the novelization of The Force Awakens features a scene where Snoke refers to Leia by her first name, he indicates that this was no accident. It seems that Leia and Snoke knew each other once upon a time...