'The Mummy' Casts Jake Johnson So He Can Explain How The Original Mummy Was So Much Better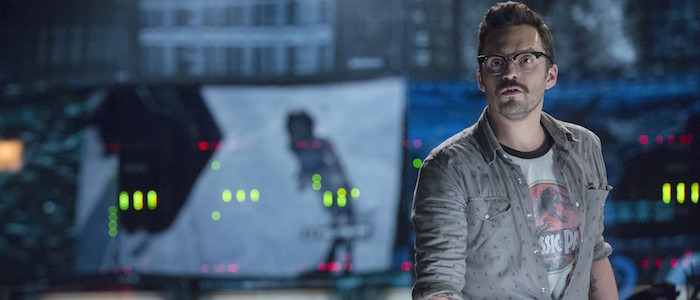 Every time I write about Universal's plans to revive their classic monsters in a big shared universe that will allow the iconic monsters share adventures and what-not, I get a little apprehensive. After all, those original movies (Frankenstein, Dracula, The Wolf Man, etc.) are sacred ground. They are holy texts. These movies are a cornerstone my modern self. They're my church.
And quite frankly, I have no idea what to make of The Mummy, the first entry in the new monsters universe. So much about this project sounds promising, but the very nature of it makes me antsy. And now, there's another piece of news for everyone to wrap their brains around – Jake Johnson has joined the film's increasingly interesting cast.
The news broke over at The Wrap and, as you'd expect, the specific details of the role remain guarded. It's easy to speculate though, especially since Johnson is the exact kind of guy you cast as the wiseass research assistant to the lead character who dies on page 75 of the screenplay to help propel the heroes into a desperate, climactic battle with the title monster.
Although best known for playing Nick on New Girl, Johnson played a key role in last year's Jurassic World, where he was the lovable audience surrogate who kept on reminding everyone how much cooler the original Jurassic Park was. Before that, he headlined the very successful Let's Be Cops and earned his indie credentials by starring in films like Digging For Fire and Safety Not Guaranteed. He's a fine actor, even though he does tend to play the same kind of smart aleck time and time again.
Johnson's casting arrives one day after the news that Peaky Blinders star Annabelle Wallis is in talks to join the cast, which already includes Tom Cruise as the lead human and Kingsman: The Secret Service star Sofia Boutella as a gender-swapped take on the title monster.
The Mummy is currently set for a June 19, 2017 release date. If all goes according to plan, it will soon be  followed by new takes on The Invisible Man, Bride of Frankenstein, Van Helsing, The Wolf Man and the rest of that tragic brigade and frequently misunderstood monsters. I certainly hope director Alex Kurtzman delivers a great movie that justifies a whole new monsters universe. I really, truly do. The scars of Stephen Sommers' Van Helsing and the Joe Johnston's The Wolfman run deep.