Noah Baumbach's Next Movie Stars Ben Stiller, Adam Sandler, Dustin Hoffman And Emma Thompson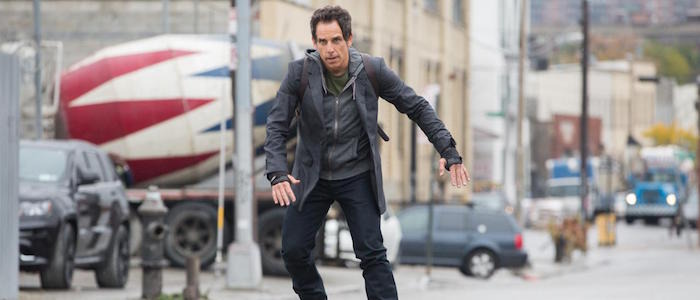 You've got to hand it to Noah Baumbach – it takes a lot a guile to assemble a cast of movie stars for a small indie drama and then start filming without telling anyone, which is the case for his new movie, a seemingly untitled project that is undergoing production in New York City right now. This is par for the course for Baumbach, who has spent the past few years working quickly and quietly, seemingly only pausing to attend the film festivals where his work screens.
Also par for the course for Baumbach is the eclectic cast, which includes Ben Stiller, Adam Sandler, Dustin Hoffman, and Emma Thompson.
The details arrive piecemeal from several sources. First up is The Film Stage, who spotted a filming notice that features this synopsis for the film:
The film tells the story of an estranged New York family coming together in preparation of artist & patriarch Harold's career retrospective.
With a synopsis like that, you can see the basic shape of the film coming together. The Film Stage confirms that Hoffman will play the father of Stiller and Sandler's characters, which leads us to assume that Thompson may be playing the mother. In an interview with USA Today, Thompson describes her character in the film as "a dreadful, passive-aggressive alcoholic." This sounds like one helluva movie family, especially since Baumbach likes to revel in flawed people making poor life decisions.
And that brings us the title situation. The filming notice says that the title of the movie is Yen Din Ka Kissa, which is Hindi for "the story of the day," but the USA Today interview calls the project The Meyerowitz Stories. It's likely that the title fluctuated throughout development and they simply haven't made a final decision yet. And if those are the two current options, you can probably expect it to change at least one more time.
Anyway, this will be the third collaboration between Stiller and Baumbach, who previously worked together on While We're Young and Greenberg. Sandler's casting, while certainly out of left field, makes sense – when he's not making terrible comedies for Netflix, he sometimes finds the urge to push himself if the right director comes calling (see: Punch-Drunk Love and Funny People). However, this film does mark a reunion of sorts for Sandler and Hoffman, who previously appeared together in the legendarily awful, if well-intentioned, The Cobbler. And Thompson's casting? That's just a display of good taste.
Knowing Baumbach, this film will probably be ready for the fall festival season. And he'll probably have another film in thew works before then.